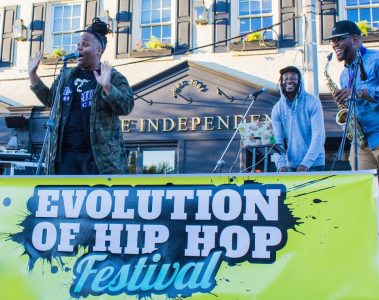 4th Annual Evolution of Hip Hop Festival
Presented by Somerville Arts Council
The Evolution of Hip Hop Festival will feature rappers, singers, spoken word poets, dancers, and visual artists from the Somerville community and surrounding cities.
Presented by the Somerville Arts Council, The Somerville Line, Oompa, & Pretty Poison:
This showcase of hip hop music, dance and culture displays the immense creativity throughout the region. There will also be live art, interactive activities & local community groups. Come support your local hip hop artists!
Headliner: Oompa & The Chocolate Factory
Featured artists:
Cliff Notez
Brandi Blaze
Performances by:
Billie Dean Thomas
Anson RAPS
Rex Mac
Luke Bars
Kofi Dadzie
DJ Bobby Bangers
Sondro Castro
Bean$tock
Papa Reliz
Mass Movement artists
Dance performances by:
Trend N Motion
And more!
Ticket Information