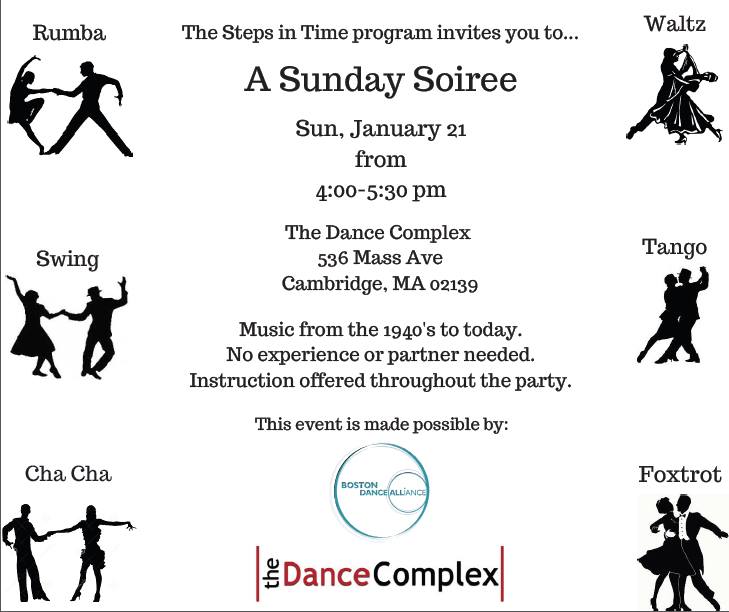 A Sunday Soiree
Presented by Steps in Time
A Sunday Soiree is a social ballroom dance party with intermittent instruction as needed, with songs from the 1940's to today!
We will dance the Foxtrot, Waltz, Tango, Cha-Cha-Cha, Rumba, and Swing, as well as other partner dances, and even a line dance or two. No charge for entry. The event is open to any and all. No prior experience or partner required.
The event is hosted by Steps in Time, which brings social dancing workshops to senior centers, independent, and assisted living facilities throughout Greater Boston.
For more information about Steps in Time, visit https://www.jmichaelwinward.com/steps-in-time/