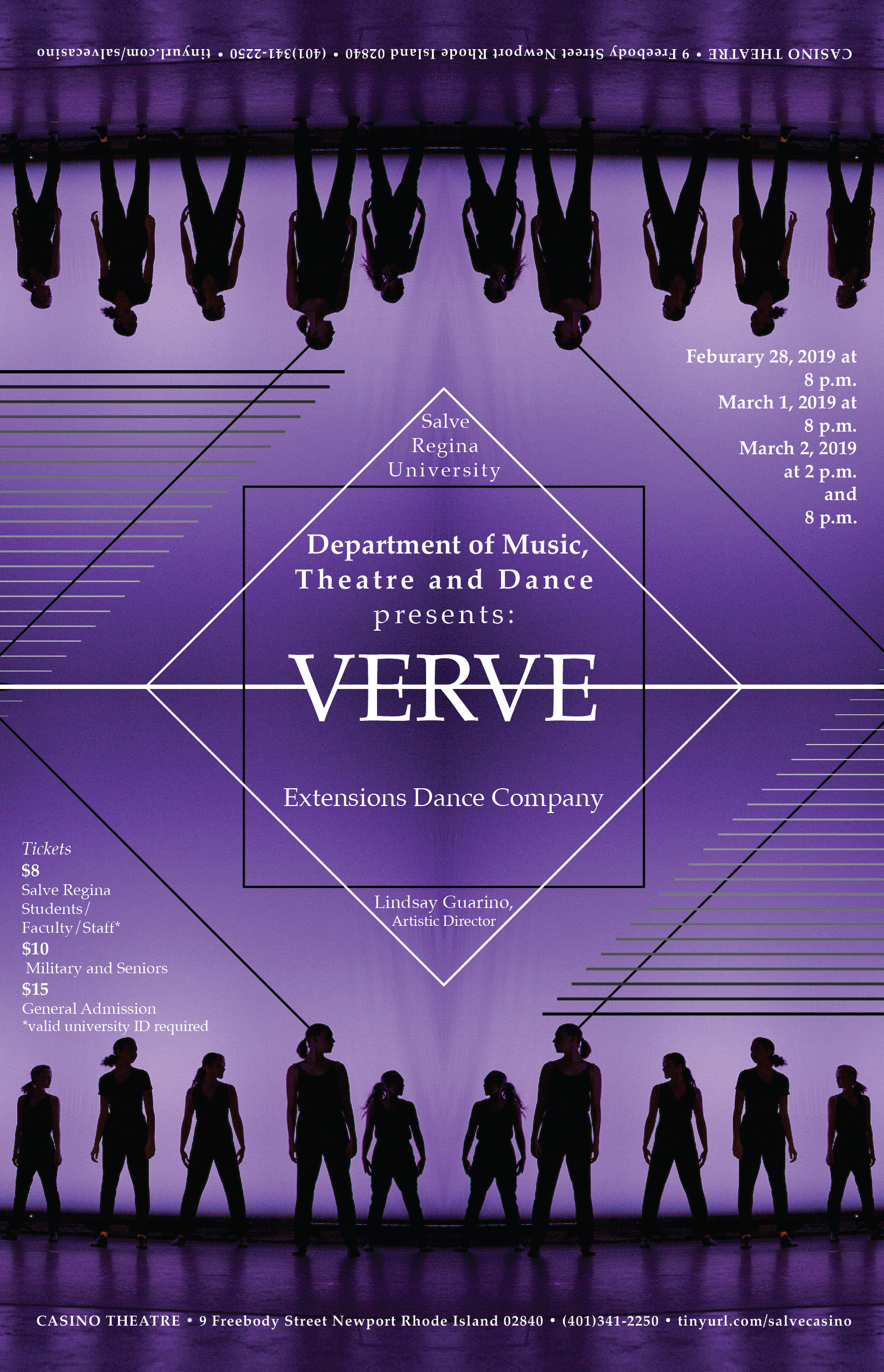 Extensions Dance Company Spring Concert
Presented by Extensions Dance Company
Salve Regina University's Extensions Dance Company, directed by associate professor Lindsay Guarino, will present Verve at the Casino Theatre from Feb. 28- March 2. The program will showcase a range of spirited pieces that embrace dynamic energy and physical prowess. Verve captures the vigor at the heart of the American aesthetic – rhythm, power, and soul.
Please call 401-341-2250 to reserve your seats or purchase online. Tickets will also be available immediately prior to each performance at the box office.
For the most up-to-date information, follow salve_regina_dance on Instagram and Salve Regina University Dance Program on Facebook.
Ticket Information