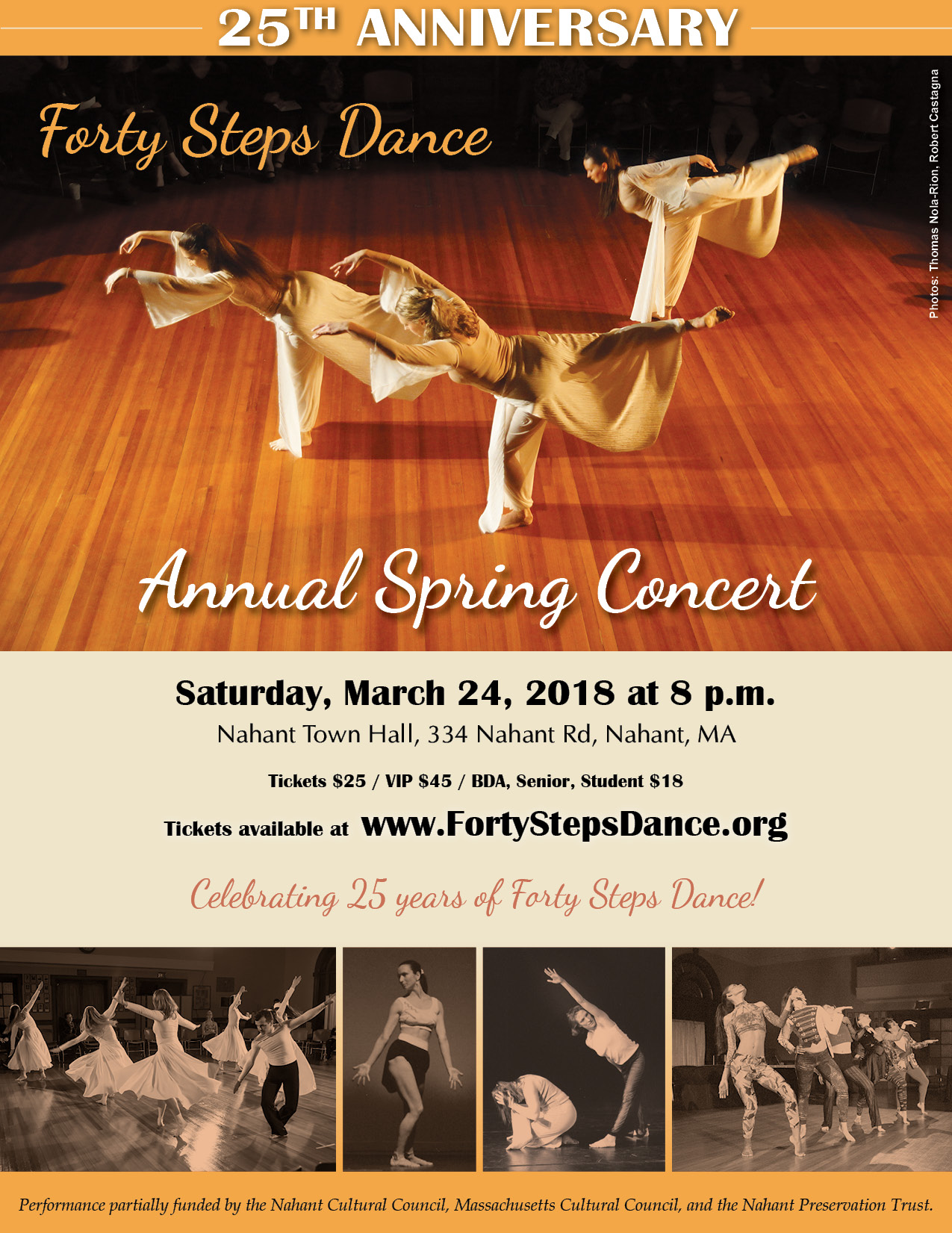 Forty Steps Dance 25th Anniversary Concert
Forty Steps Dance, Nahant's premier modern dance company, will kick off their 25th anniversary season at their annual spring concert at Nahant Town Hall on Saturday, March 24, 2018 at 8 pm.
The concert will include new choreography and repertory favorites from the past 25 years. "Fragile," created in the aftermath of September 11, 2001 and premiered in 2002, will feature Artistic Director and choreographer Sallee Slagle as a performer with live music by Kelly Riley, Duncan Lorien, Katrin Peterson and Julie Earp. Forty Steps Dance's newest work, "Trees," will also be performed. Originally presented outdoors at Red Rock Park in Lynn in summer 2017, "Trees" will be adapted for an indoor venue. Guests will be treated to additional surprises from the past 25 years of Forty Steps Dance throughout the evening including performances by many former dancers.
Ticket Information