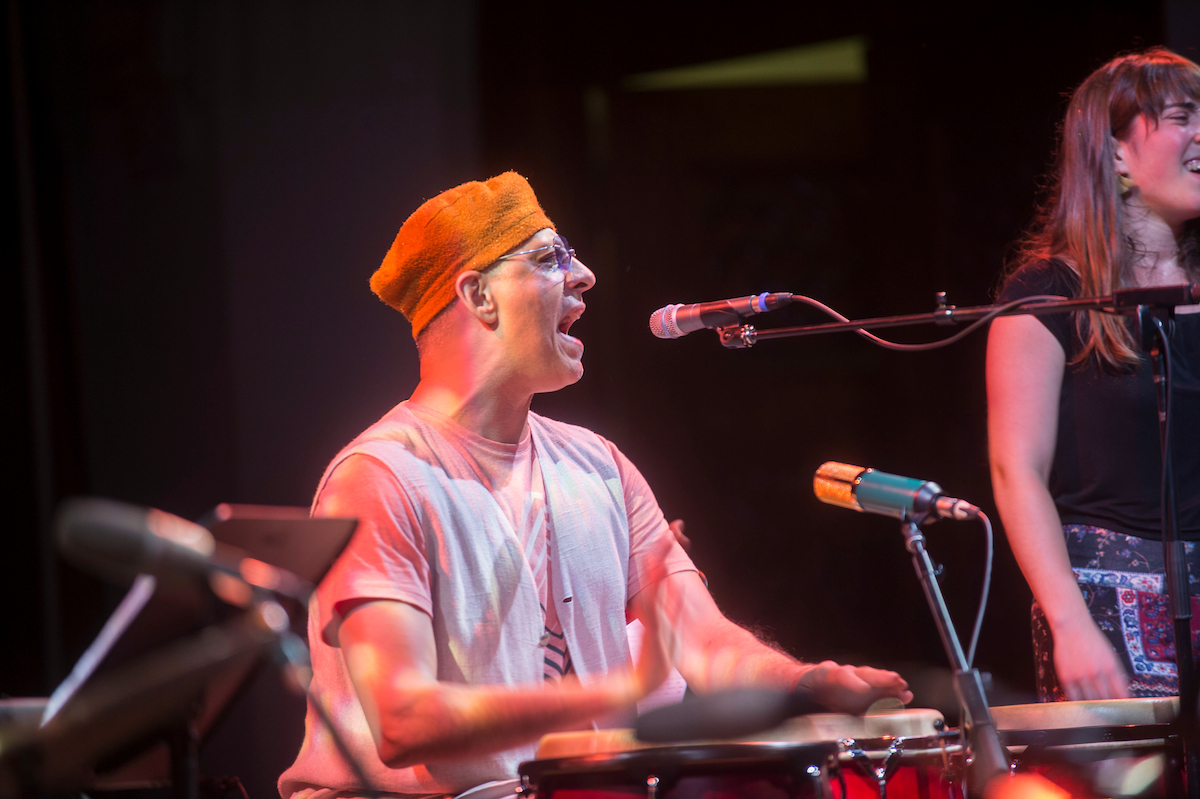 Improv Jam with Shamou
"The jams are a playground of dance and music, where individual needs and collective awareness give space to the spontaneous expression of one's creativity through art and play."
All styles and abilities are welcomed.
SHAMOU / Back once more… while he's still in the Northeast!
Shamou's music career began at an early age in his native Iran where he also studied and performed as a dancer with the Iranian National Ballet. He began his formal music training in Tehran, studied with teachers from the Royal College of Music in London and completed his training at Berklee College of Music in Boston. He is known, nationally, for his collaborative work with dancers including the world-renowned Alvin Ailey American Dance Theater, Bill T. Jones/Arnie Zane Co., Mark Morris Dance Company, ODC/San Francisco and Prometheus Dance Company. He has contributed music to several CD compilations and has released his own solo CDs entitled Spirits Dance, Traces, Nebulae and Shodjah with his former band by the same name, and Live at CCE with his ensemble, Loopin. Shamou has taught hand drumming, percussion, music for dance and body music across the country in a wide variety of settings. He serves on the faculty of the dance department at UNC-Charlotte.
For more info, email Olivier Besson: osbesson@yahoo.com or call (857)287-0799