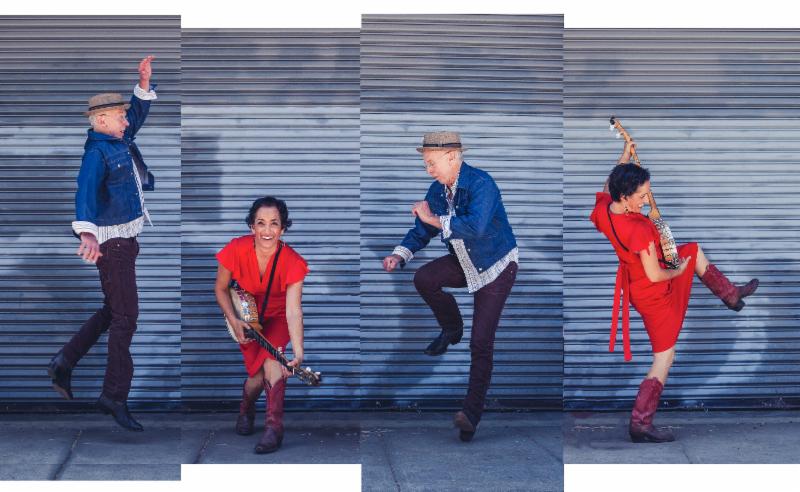 Keith Terry and Evie Ladin House Concert
Join us for a House Concert in Lexington, MA!

banjo•box•bass•body music
neo-trad kinetic folk
Innovative musicians/dancers with a quirky neo-trad soul, Oakland, California-based Evie Ladin & Keith Terry throw down original folk songs and deep interpretations of old songs, with the kinetic thrill of percussive dance. House opens for schmoozing at 7pm, music starts at 8.
Ticket Information