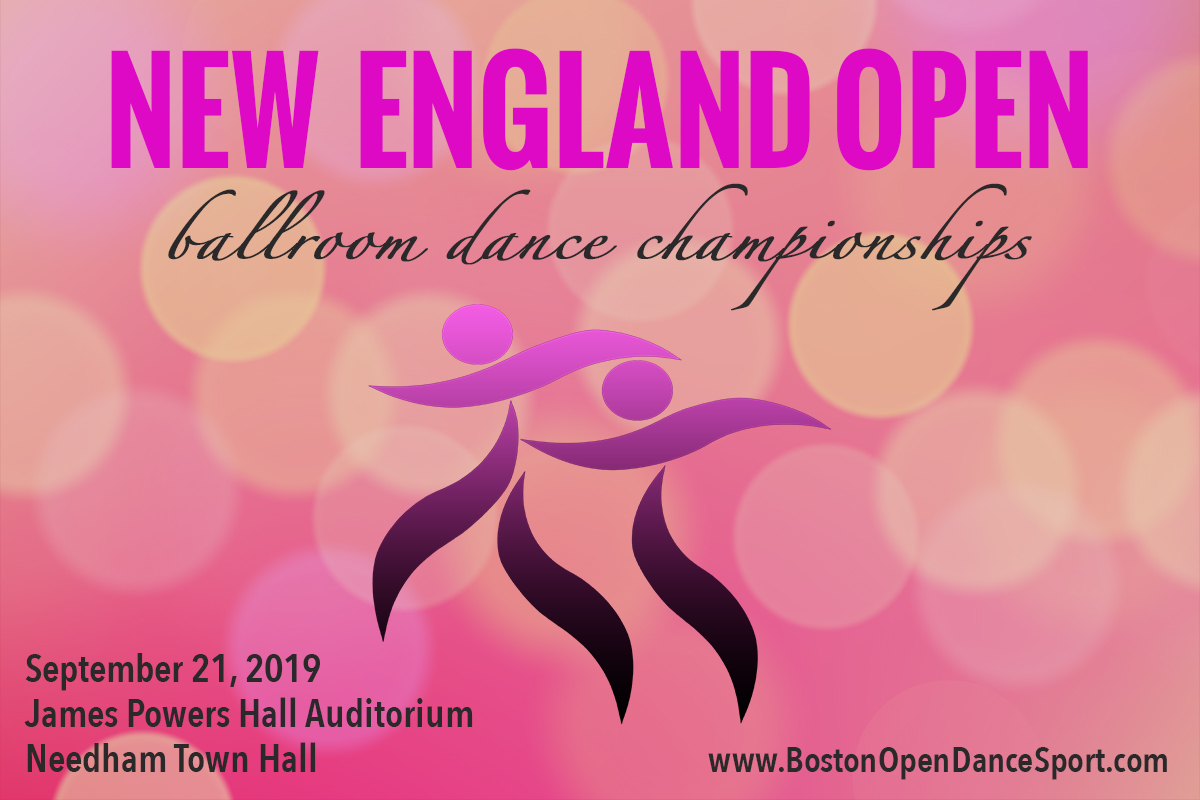 New England Open – Ballroom Dance Championship
The Dance Championship is a full day event of competitions, shows
and workshops, outlining the grace and skills of the ballroom dance
contestants. The contests are mixed with intervals of social ballroom
dancing, games with the audience and professional dance
performances.
Featuring will be dances like Waltz, Tango, Foxtrot, Cha-cha,
Rumba, Salsa with the traditional Country Western Division. We are
expecting 400 dancers from all over the United States as well as
couples from Canada and Europe. There are 9 divisions in American
Style Smooth and Rhythm and 10 in International Style Standard
and Latin. Participants will be separated in 5 age and proficiency
categories, judged by 7 world certified adjudicators.
Traditionally preliminary rounds will be in the morning session with
Championships, Scholarships and the Professional division in the
evening.
Ticket Information