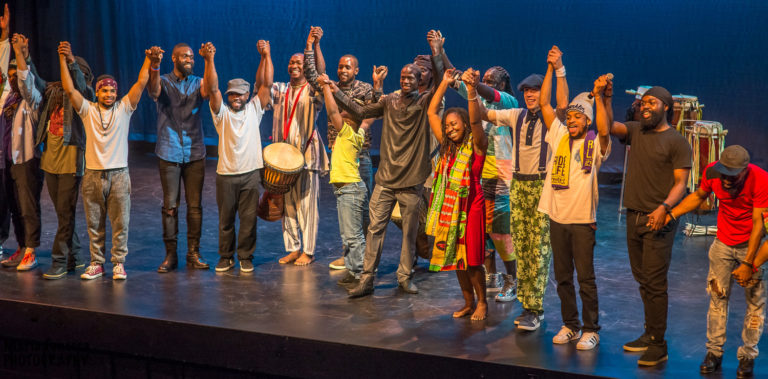 Racines Black Dance Festival: All-Stars of Black Dance LIVE!
Presented by Racines Black Dance Festival
The Racines Black Dance Festival (RBDF) Friday, October 19, through Sunday, October 21, 2018 will spotlight performances by high-profile dancers, music, dance workshops, cultural presentations, and more.
RBDF offers you an unprecedented opportunity to immerse yourself in the rich legacy of Black Dance.
For the complete roster of workshop teaching artists go to https://www.racinesfestival.org/teaching-artists/
Come GROOVE with us at the opening night concert!
Racines Black Dance Festival has a line up of top-notch dancers and musicians in concert. Witness the wide spectrum of African-rooted dance in the Americas–from traditional West African to Hip Hop and House.
Ticket Information