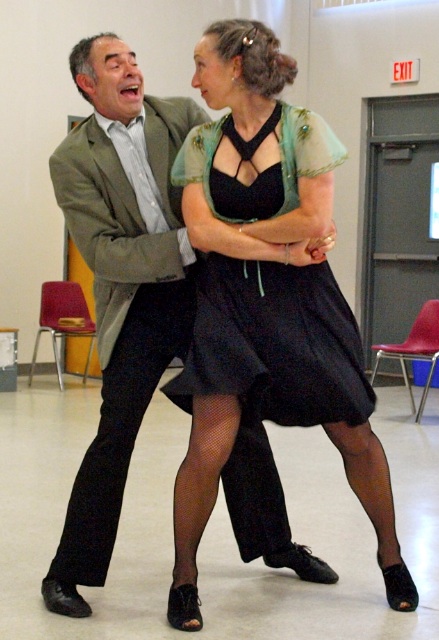 Swing 8-Class Course with Dance Caliente
Presented by Dance Caliente
NEXT WEDNESDAY 8-CLASS COURSE in MEDFORD
January 6 – March 7, 2016 (No Classes: Jan.13, Feb. 10, and Mar. 9)
Swing 7:30-8:45 PM
Swing, Jitterbug and Lindy Hop are names that describe the dance during the 1920's. It originated within the African-American Community with a dance known as the Charleston. On March 26, 1926, the Savoy Ballroom in New York City opened its doors to great African-American Swinging Jazz dance bands thus creating the Swing dance era. Following Charles Lindbergh's famous flight to Paris, night club Swing dancers were coined, Lindy Hoppers. By the end of 1936, Swing and Lindy swept the United States and has remained one of the great American social dances. In our course the rhythms of six count swing and eight count Lindy are delightfully combined. First learn the basics of each then advance to underarm turns, loop passes, tuck turns, jockey, charleston and more.  
Our classes accommodate Beginners through Advanced Intermediate levels.  Each class begins with a group warm up then the particular needs of each student are addressed by two professional teachers, Eileen and Raul, owners of Dance Caliente.
Ticket Information