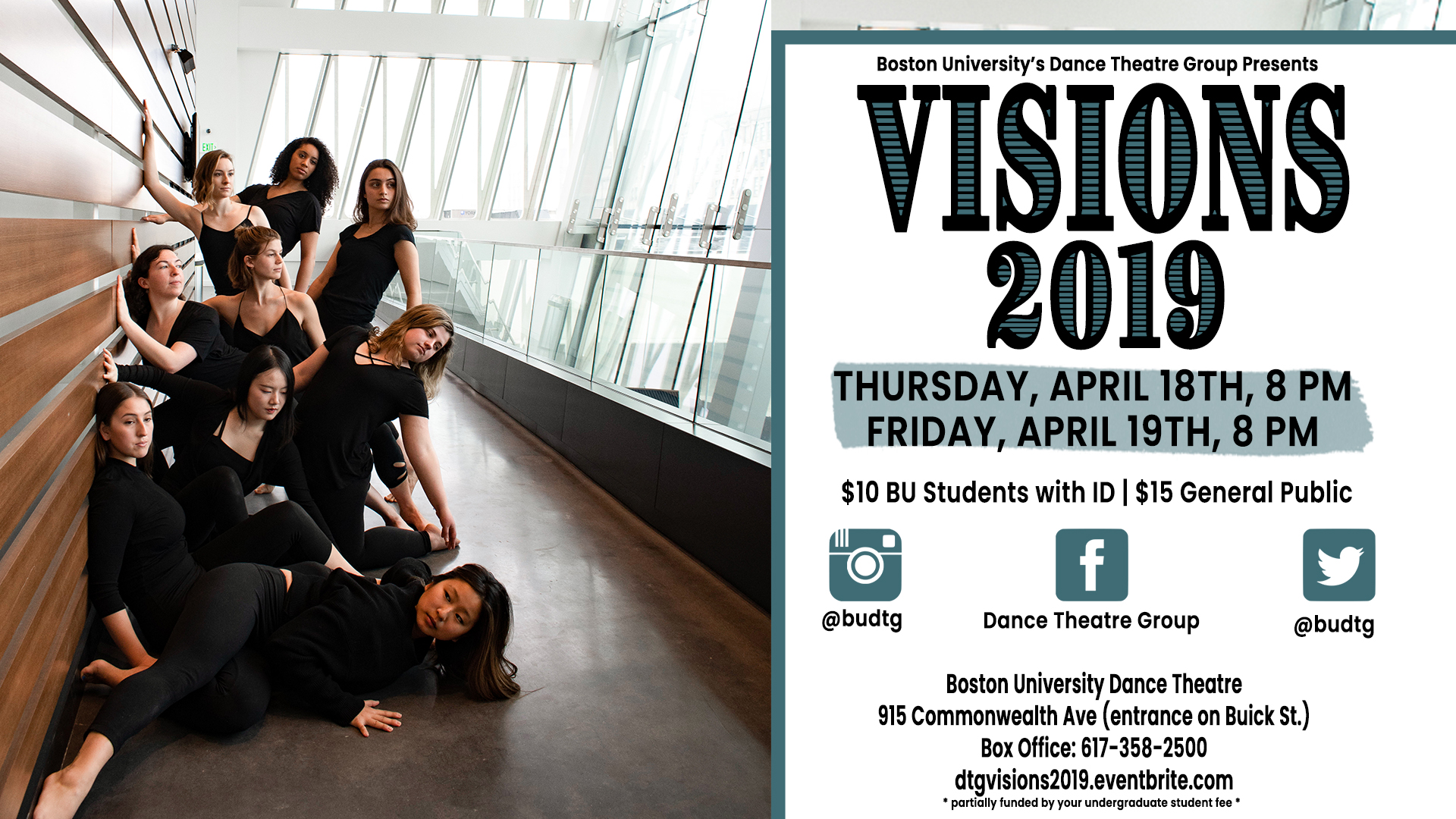 Visions 2019
Presented by Boston University's Dance Theatre Group
Boston University's Dance Theatre Group is pleased to present VISIONS 2019, a spring dance concert with performances on Thursday, April 18th at 8:00 pm and Friday, April 19th at 8:00 pm. This production showcases a wide variety of original works by student, alumni, and faculty choreographers and will take place in Boston University's Dance Theater.
VISIONS 2019 will include group dances choreographed by esteemed faculty members Margot Parsons and Kristen Wagner. The student pieces, which have been mentored by dance faculty Micki Taylor-Pinney, Ann Brown Allen, and William McLaughlin, will consist of large group ensembles as well as smaller groups.
Dance Theatre Group's spring concert is presented in cooperation with the Department of Physical Education, Recreation and Dance and partially funded by the Boston University Undergraduate Student Fee. Admission will be $15 for the general public and $10 for all students and members of the Boston University community with ID.
Ticket Information