COMING TOGETHER TO CELEBRATE BDA HONOREES
Join us for Boston Dance Alliance's 2020 virtual gala when guests from near and far — anywhere! — honor the contributions of honorees Margot Parsons and Myran Parker-Brass and show our appreciation to Alicia Downey, who is stepping down after eleven years on the BDA Board!
On Sunday, June 14  we will be livestreaming the ceremonies with special video interludes and toasts from family, friends, colleagues, and students.
The fun begins 4:30 pm with mixing and mingling on Zoom.
At 5:00 pm the party moves to a private Vimeo channel as we honor these accomplished women: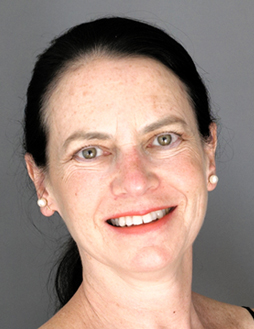 Margot Parsons is the 2020 Dr. Michael Shannon Dance Champion!
Margot Parsons is founder and lead choreographer for DanceVisions, Inc., which celebrated its 35th anniversary in 2017. Margot is a longtime ballet teacher at Boston College and Boston University, and an in-demand guest teacher at many other venues across the Boston community.
Originally trained in Chicago, she studied and danced in New York with famous teachers including Maggie Black, Richard Thomas, and Barbara Fallis, at the Harkness School, and at the Graham Studio. She has studied choreography with Anna Sokolow and Bessie Schoenberg.  She was invited to dance with Ballet Theater, Agnes de Mille, and Pearl Lang; she performed with numerous companies in New York City including Choreoconcerts, Larry Richardson, Yuriko, The Ballet Ensemble of New York, and in the City Center production of the "King and I."  In Boston she has performed with Ken Pierce Baroque Dance Company and with the original cast of "A Dancer's Christmas and as a producer created programs such as "Dancers at the Robsham" and "Dance on the Top Floor."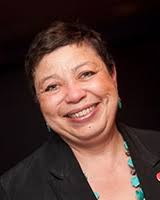 Myran Parker-Brass is the 2020 BDA Unsung Hero!
Former Executive Director for the Arts for the Boston Public Schools, Myran has spent her professional life creating and managing arts programs and engaged in arts advocacy. During her tenure at BPS she created initiatives to increase access, equity and quality for all students, and expanded dance activity across the school system, nurturing both students and the teaching artists who serve them. She also shepherded the creation of Raise the Floor!Boston Dance Alliance's special initiative to provide our wonderful portable dance floor to BPS  free of charge.
Myran is an in-demand arts consultant, and throughout her long career has shared her expertise with  many boards of directors and agencies. A well-regarded classical and jazz singer who has appeared with the Boston Pops, she is not technically "unsung," but we are happy to have this opportunity to sing her praises!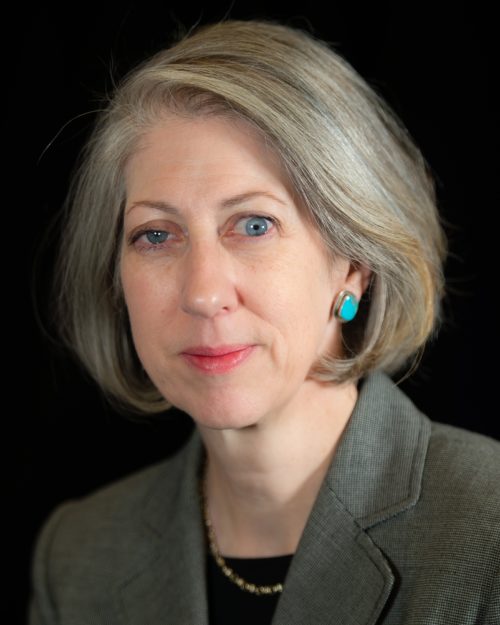 Attorney and flamenco devotee Alicia Downey steps down from an 11-year run on the Boston Dance Alliance Board of Directors, the last four as our enthusiastic Chair. Olé!
Want to Join Us Virtually?
Your previously purchased gala ticket gets you access to the festivities and we will email you links.
If you didn't buy a ticket to the originally scheduled in-person gala, you can still participate from wherever you are! Make a donation of $10 or more, and we will send you the information about how to access both the Zoom and Vimeo platforms. Remember, your donation is completely deductible, so please be as generous as you can.
Make a Toast!
VIP Champions Package ticket holders are invited to offer a toast to any of our three honorees.
Want to make a toast but didn't purchase a VIP ticket? Purchase a "VIP Toast" ticket for $100 by June 7.  
Or upgrade your ticket to make a toast by writing to bdavirtualgala@gmail.com   
It's easy!
Turn your phone or mobile device sideways (horizontally) to record yourself.
Put the phone on something stable. If you have a tripod, great, but you can brace it on a bookshelf. Avoid hand-held tapings as they tend to shake.
Make sure light is on your face. Don't have light or a window behind you, or your smile will be hard to see.
At the beginning of the taping, say who you are honoring. Speak clearly for no more than one minute. We can combine two takes end to end, but will not be able to edit out mistakes.
One minute toasts in the form of dances or songs are welcome!
Send your toast to bdavirtualgala@gmail.com   
Deadline is June 7