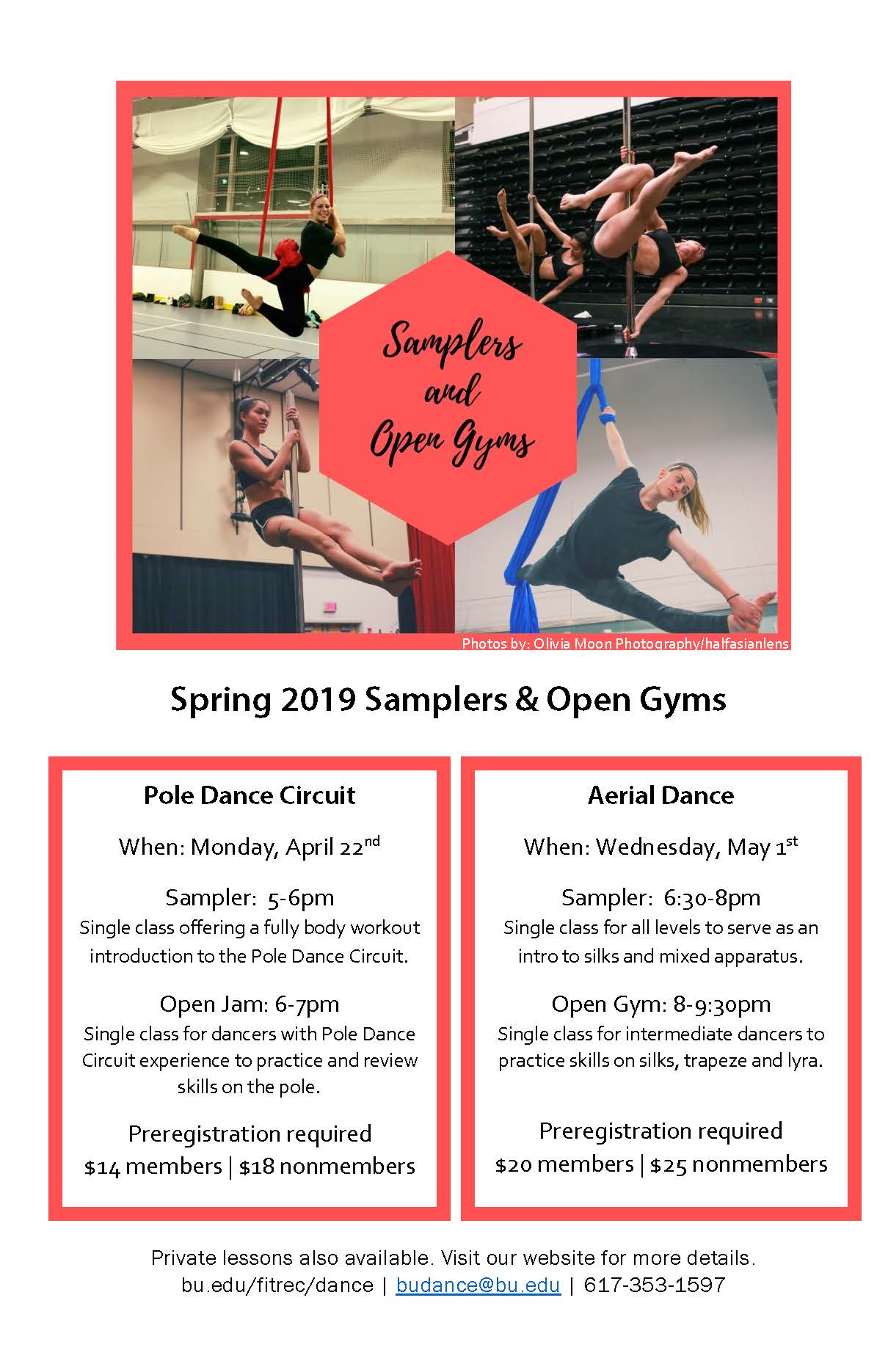 Aerial Dance Sampler and Aerial Open Gym at Boston University
Aerial Sampler: Curious what aerial dance is all about? This single evening class will give students an intro to silks, trapeze and lyra hoop. There will be demonstrations of more advanced material and students will have a chance to practice soaring, spinning, and flipping upside down. No previous experience required. May 1 6:30-8pm. Pre-reg. required.
Aerial Open Gym: This class is for INTERMEDIATE aerial dance students who wish to practice their skills on silks, trapeze and lyra hoop. While an instructor will be present to coach and provide guidance, this is not an instructional class so students must have proficient knowledge to participate. Students will be asked to work with a buddy during class time to ensure safe practices are followed. Pre-reg at least two business days in advance is recommended to determine if there is sufficient enrollment for the session to be held. May 1 8-9:30pm.
Ticket Information