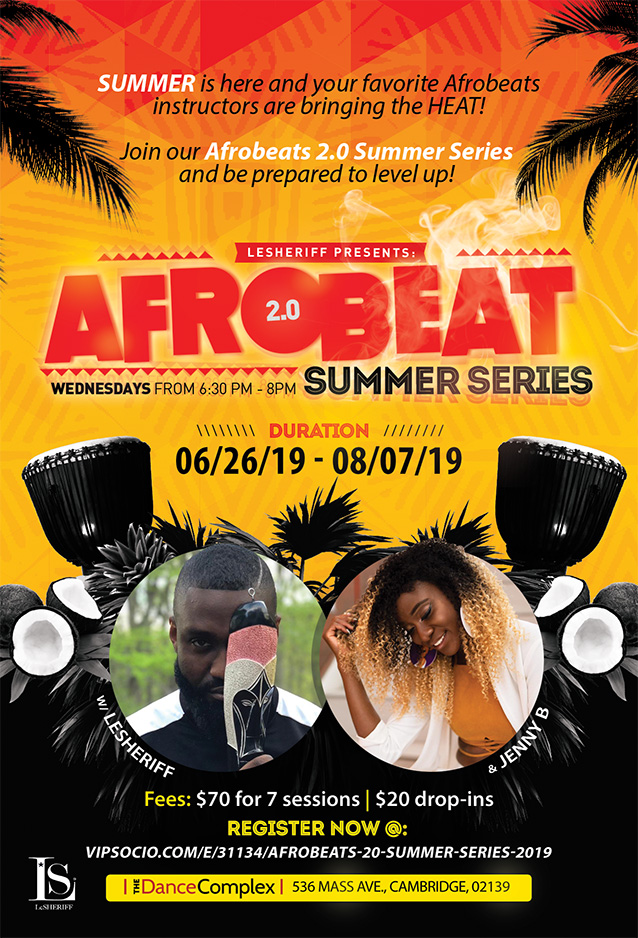 AfroBeats 2.0 Summer Series with Lesheriff & Jenny B
The Afrobeats 2.0 Series is designed to introduce its students to some of the different dances that have emerged from the African continent, since the turn of the millennium. All these dances stem from local traditional dances. They have been influenced by socio-political phenomena and the virtual elimination of cultural boundaries, so much so that they have taken on a life of their own.
Each week, the students learn the history and a choreography to a new dance from a different Country in Africa. This permits them to learn more about the culture of that country and add to their arsenal of dance moves so that they can "hang" the next time they found themselves at a venue playing contemporary Afrobeat, Afrohouse or Couper Decaler.
At the end of the series, the students perform a routine which combines the different dances they learned throughout the class.
For More Information: henry.nsang@gmail.com
Ticket Information