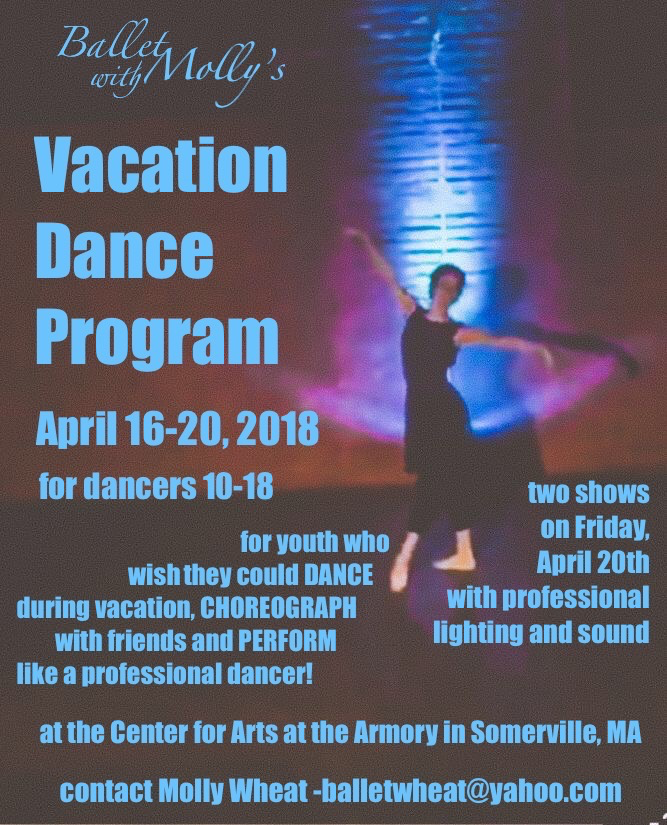 April Vacation Dance Program
A full-time dance camp for students aged 10-18 during school vacation week. 9-5, Mon-Fri, Apr 16-20, 2018 at the Center for Arts at the Armory, with two performances the evening of Apr 20th.
It's a full week of dance classes, workshops, stretch/conditioning sessions, rehearsals and performances! Most participants are dance students taking ballet and/or jazz. The performances feature student choreography! And with professional sound and lighting, it's a true performance experience!
This program is not affiliated with any dance school, it's run by Molly Wheat – professional dancer in her youth, now a full-time ballet teacher and choreographer. For parents with kids who love to dance, the Vacation Dance Program is a social activity during vacation that's productive and empowering while providing both physical and creative outlets!