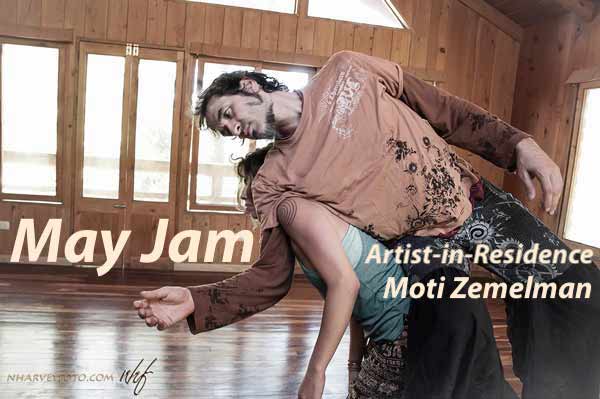 Contact Improv Boston's Annual May Jam
Open weekend-long Contact Improv jam with artist-in-residence, Moti Zemelman. There will be as many as 100 attendees to share dances with. No experience needed. There will be warm-ups to get us going, but no formal instruction.
On Saturday night, 8-10pm, there will be an open jam with accompaniment by Stan Strickland, saxophonist and multi-instrumented player. Stan will strive to have a shared expeince with the dancers and be as influenced by them as thay are by him.
Ticket Information