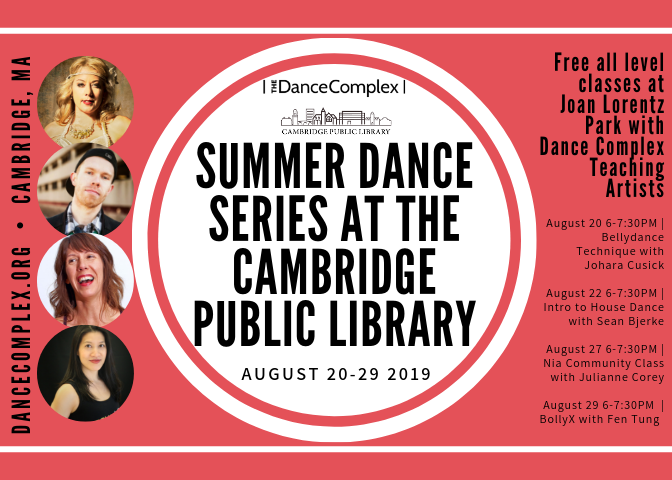 Dance Complex's BollyX workshop
The Dance Complex is popping up around town this July and August with opportunities for FREE dance classes and performances for the community.
BollyX is a Bollywood-inspired cardio dance fitness class open to all fitness levels. You can't help but move, sweat and smile while dancing to the top hits from India (Bhangra, Western Folk and Bollywood). The class is a non-stop dance format with a sequence at the end of class. You will improve your cardiovascular endurance levels while having the time of your life!
Ticket Information