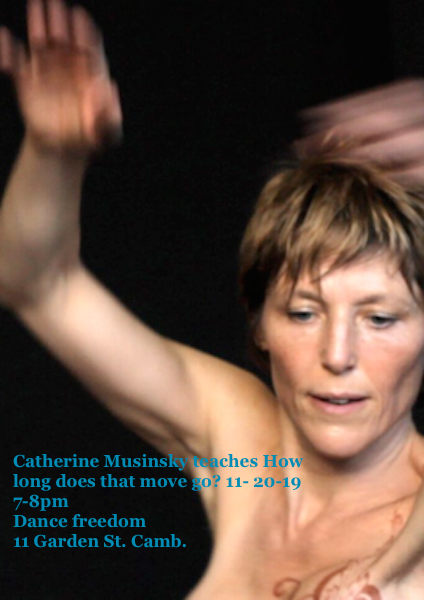 How long does that move go?
Catherine Musinsky offers time- and effort-based structures and movement tasks to practice dance improvisation.
Timing is part of the musicality of dance, it drives us to move, and movements create musicality in turn.
Two hours of Freestyle Dance will follow the class. Come explore new ways to move in one of the most beautiful spaces in the city.
Suitable for all dance skills levels
Ticket Information