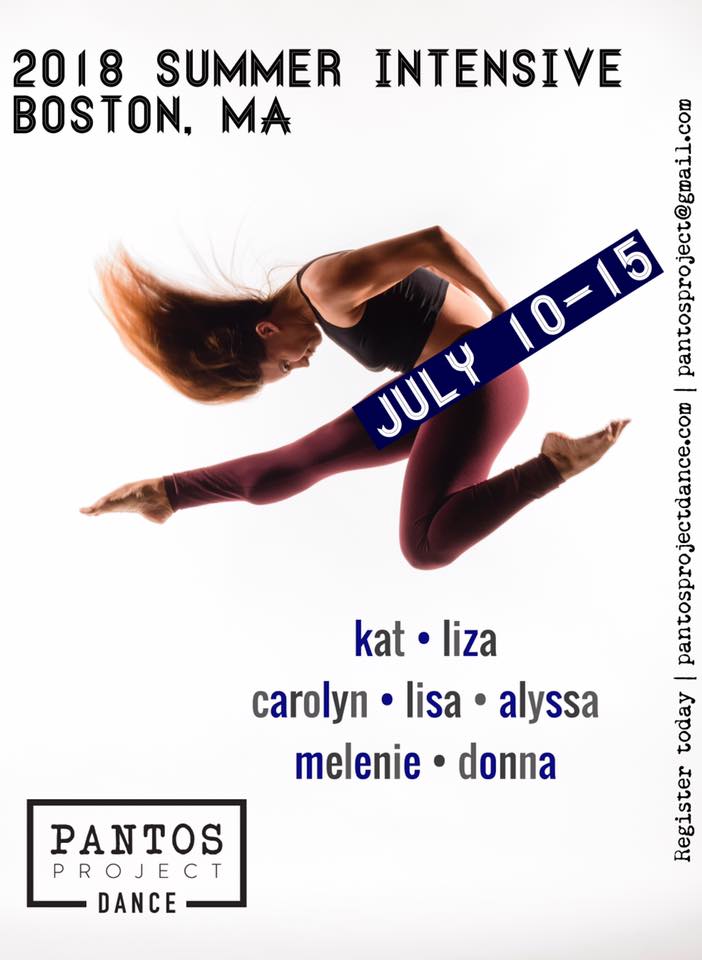 Pantos Project Contemporary Summer Intensive
This 6-day program will push dancers creatively and technically in a professional, safe environment. Geared towards intermediate/advance dancers ages 15-24, the intensive provides vigorous training in a nurturing environment with professional company members and educators in the field of dance.
Daily technique classes will be led by Pantos as well as company dancers. Classes will include ballet, contemporary, partnering, improvisation, jazz fusion, modern, and company repertory. In addition to technique classes, senior company members will provide dancers with college and career preparation in small group discussions. Summer intensive students will also have the unique opportunity to work with nutritionist/wellness coach, Donna Morin, and highly acclaimed portrait and dance photographer, Liza Voll. Each dancer will be provided a digital body or headshot!
Dancers in attendance will also be considered for a Company Apprentice Position.
Ticket Information