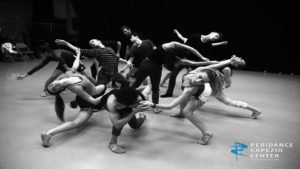 Peridance in Cambridge
---
Greetings from Peridance Capezio Center in New York City!
Audition & A repertory of Peridance Contemporary Dance Company
The class is taught by Igal Perry, the Artistic Director of Peridance Contemporary Dance Company and Peridance Capezio Center. You are invited to take the class as" a workshop" or as "an audition" for the following programs at Peridance Capezio Center:
· THE CERTIFICATE PROGRAM: 2-year program designed for pre-professional students who want to invest in an intensive collegiate-level training program. This program offers two tracks: Ballet/Contemporary and Commercial Dance. Fall 2019 starts, ages 17-25.
· TEEN SUMMER INTENSIVE: 3-week intensive, June 24th – July 14th, 2019 for dancers looking to develop their dance skills in the heart of NYC's dance community, ages 13-17.
· BLUEPRINT SUMMER INTENSIVE: 2-week intensive, August 5th – 17th, 2019 for pre-professional students looking for an inspiration blast to their training, ages 17-25.
Ticket Information