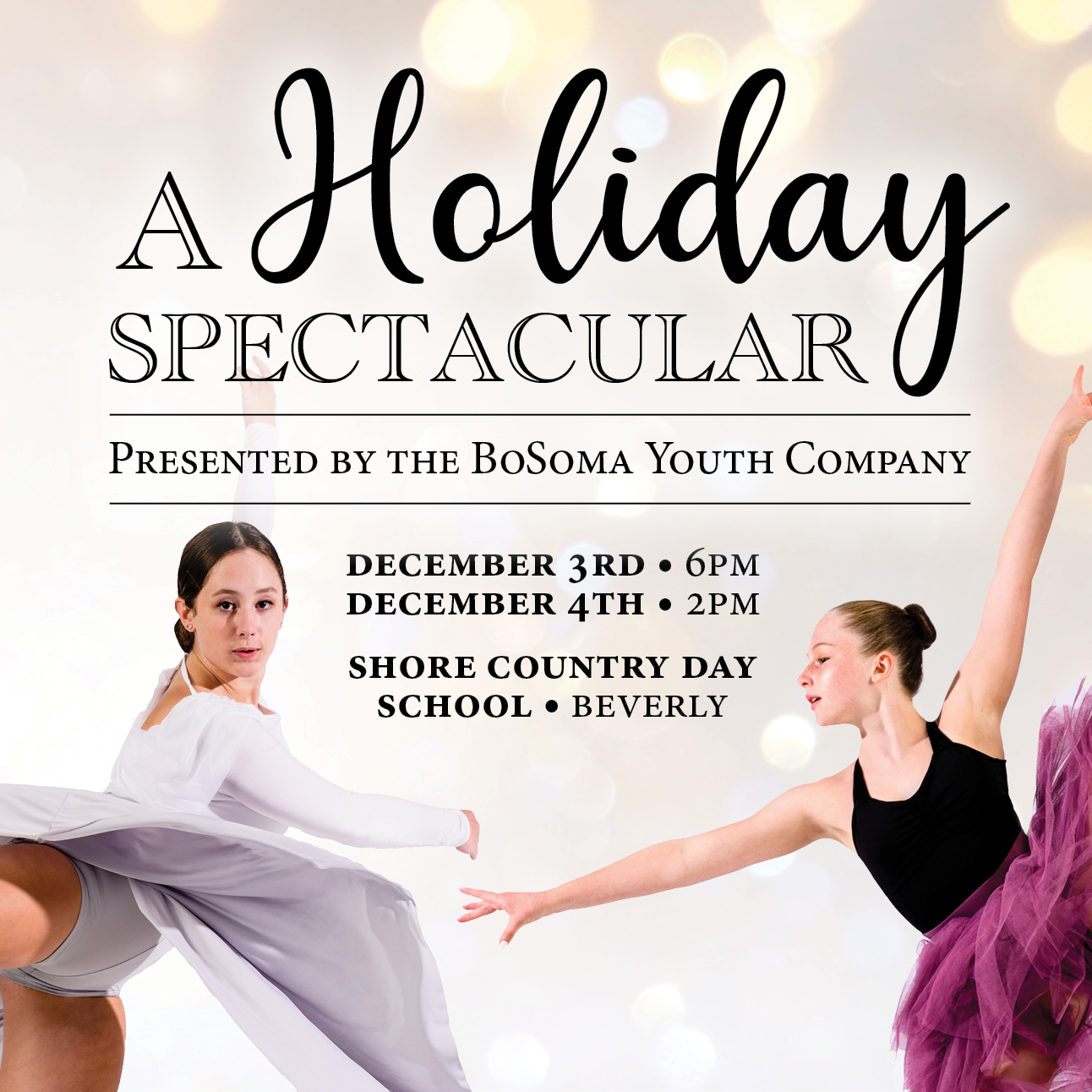 "A Holiday Spectacular" Presented by the BoSoma Youth Company
Presented by BoSoma Youth Company
The BoSoma Youth Company, pre-professional dance company of BoSoma School of Dance (BSD) in Hamilton & Georgetown, is proud to present their family friendly winter concert "A Holiday Spectacular." This exciting dance show will feature a festive lineup of wintery, holiday themed classics from How the Grinch Stole Christmas, The Nutcracker and more! Get in the holiday spirit this season with the BYC Holiday Spectacular!
These performances will include choreography by BoSoma School of Dance Owner Katherine Hooper, BSD Director Stephanie Boisvert, BSD Assistant Director Courtney Costa, and BYC Community Outreach Director Kelsey Blanchette. In addition, works by three guest choreographers Ambere Rogers, Andrew Sentongo, and Alyssa Sullivan will be presented.
These performances, at the Shore Country Day School theater, take place on Saturday, December 3rd at 6pm and Sunday, December 4th at 2pm. Tickets are $25-$35 and are on sale now at www.bosomaschool.com/holiday.
Ticket Information