Artists Advisory Panel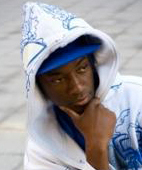 Carl Alleyne
Artist Advisory Panel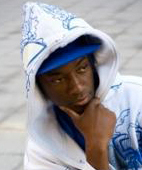 Carl Alleyne
Artist Advisory Panel
Carl Alleyne is a hip hop artist, teacher and producer who runs the Boston Mobile Dance Studio which each month sparks dance parties in different neighborhoods. A native Bostonian, Carl has performed in front of thousands of people, sharing the stage with artists such as Gladys Knight, the late Ray Charles, the O-jays, Fabolous, SPEECH of Arrested Development, Sir Elton John, Neill Young and others.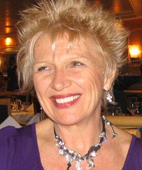 Thelma Goldberg
Artist Advisory Panel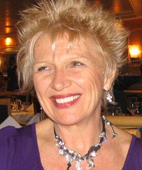 Thelma Goldberg
Artist Advisory Panel
Thelma Goldberg, Boston Dance Alliance's 2015 Dr. Michael Shannon Dance Champion, is a tap teacher, choreographer, producer, and pedagogue committed to bringing the best of tap to the Boston metropolitan community. She is the founder of The Dance Inn in Lexington, Mass.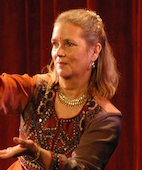 Gretchen Hayden
Artist Advisory Panel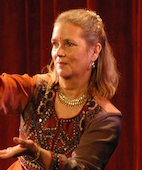 Gretchen Hayden
Artist Advisory Panel
Gretchen Hayden, a senior disciple of the late kathak master Pandit Chitresh Das, has fostered this classical north Indian dance form across New England through teaching, scholarship, and performances with her company, Chhandika.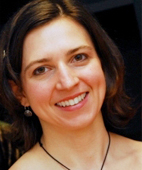 Kieran Jordan
Artist Advisory Panel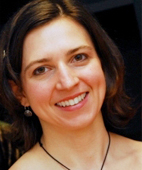 Kieran Jordan
Artist Advisory Panel
Kieran Jordan is a lifelong Irish step dancer with a specialty in sean-nós, the improvised "old-style" tradition from Ireland. A choreographer, teacher, and performer, she has collaborated with some of today's finest Celtic musicians and produced two DVDs.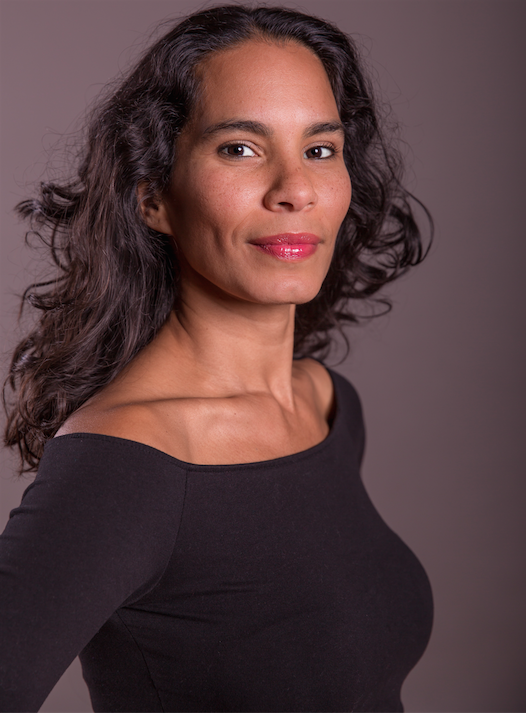 Marsha Parrilla
Artist Advisory Panel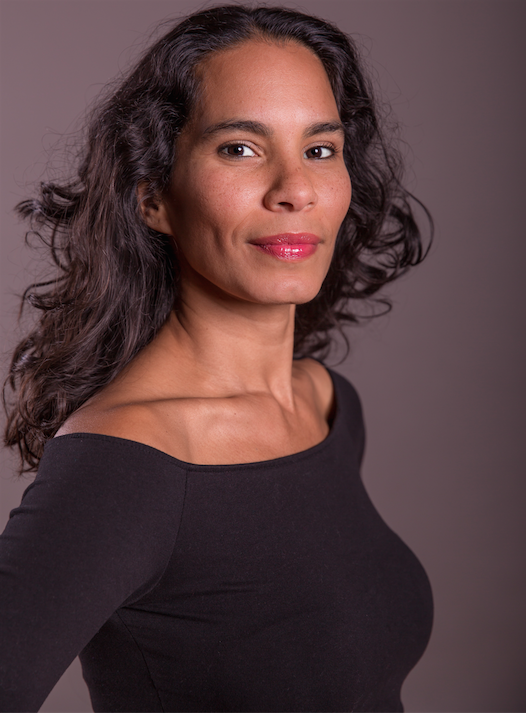 Marsha Parrilla
Artist Advisory Panel
Award-winning choreographer Marsha Parrilla is the Founding Artistic Director of Danza Orgánica. She was born and raised in San Juan, Puerto Rico and moved to NYC in 1998. Since then she has been choreographing, teaching, training, and performing internationally. Marsha holds a Master's degree in Dance Education from NYU, and is a Massachusetts Certified Dance Teacher. Marsha Parrilla was selected as a Luminary Artist at the Isabella Stewart Gardner Museum Neighborhood Salon. She is also a proud recipient of the Creative City Grant, and the New England Dance Fund awarded by the New England Foundation for the Arts. Marsha has taught Dance in NYC and Boston Public Schools, Boston University, the State University of New York in Stony Brook, Roxbury Community College, and Green Street Studios. Parrilla is the founder of the Dance Research Online Forum, a site dedicated to free and progressive dance education, and is an active member of the National Dance Education Organization. In addition, Marsha's production history includes three evening-length company concerts, as well as the award-winning Annual Festival: We Create! Celebrating Women in the Arts, now entering its 4th season.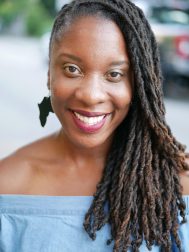 Aysha Upchurch
Artist Advisory Panel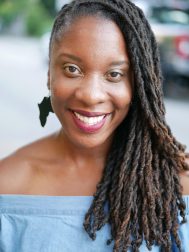 Aysha Upchurch
Artist Advisory Panel
Aysha Upchurch, the Dancing Diplomat, identifies as a seed planter, soil agitator, and curious and passionate artist.  Professionally, this translates to her working as a dancer, choreographer, educator and arts administrator who is committed to social inclusion, community engagement and artistry development.  Prior to relocating to Boston in 2014, she was based out of Washington, DC for over ten years, where she founded and directed the award-winning dance ensemble, Life, Rhythm, Move Project.  Blending her dance training and professional backgrounds in youth advocacy and conflict resolution, she uses Hip Hop dance to entertain and educate audiences while empowering youth.  Trained in Advancing Youth Development, she also facilitates movement and conflict resolution workshops for young people.  The thread of Hip Hop culture and arts runs throughout her work as an artist, and deeply informs how she positions herself as a facilitator and instructor with students of all ages.
Aysha has performed at the John F. Kennedy Center for the Performing Arts and the White House and has been selected as a US State Department Cultural Envoy in Dance in Bolivia, Honduras and Guatemala. In 2007, she won the Kennedy Center Millennium Stage Local Dance Commissioning Project and created Am I On?, an award-winning evening-length Hip Hop work about the space between youth and adult voices. Aysha holds an M.A. in International Peace and Conflict Resolution from American University and is currently on faculty at Salem State University.  She received her Ed.M., concentrating on Arts in Education, from the Harvard Graduate School of Education, where she has served as Teaching Fellow and Project Zero Classroom faculty member and is a current Visiting Practitioner in Education, documenting and creating works with students and across departments as an Artist-in-Residence seeking to raise the profile on dance education and Hip Hop pedagogy. Aysha is also the Associate Director of COOL Schools at VSA Massachusetts where she works at the intersection of arts integration, special education, and professional development, continuing to endeavor to position arts and teaching artists as central ingredients to progressive and inclusive education reform.