Dance and Disability
Boston Dance Alliance is committed to 
supporting dancers and dancemakers with disabilities
and those who want to work with them.

Image: Icons of person in a wheelchair and ASL signing hands on turquoise background.
Boston Dance Alliance received significant funding from The Boston Foundation to support a cohort of New England dancers with disabilities in developing the field for increased participation, professional development, and artistry.  In a year-long series of online conversations, dancers with a range of visible and invisible disabilities shared their needs, their talents, and their aspirations for a more accessible dance ecology.
LEARN HOW YOU OR YOUR ORGANIZATION CAN CO-CREATE A MORE EQUITABLE DANCE ECOLOGY IN NEW ENGLAND
Download this PDF * to review the Action Agenda of the BDA Dance and Disability Cohort.
Click here to access a glossary for acronyms and abbreviations.
                                                                         We welcome your insights, partnership and solutions!
*alternate formats available! Email dcash@bostondancealliance.org with requests
On Sunday, September 25, 2022 Boston Dance Alliance hosts our first inclusive Open Call Audition master class, reflecting BDA's commitment to celebrate all members of the dance community.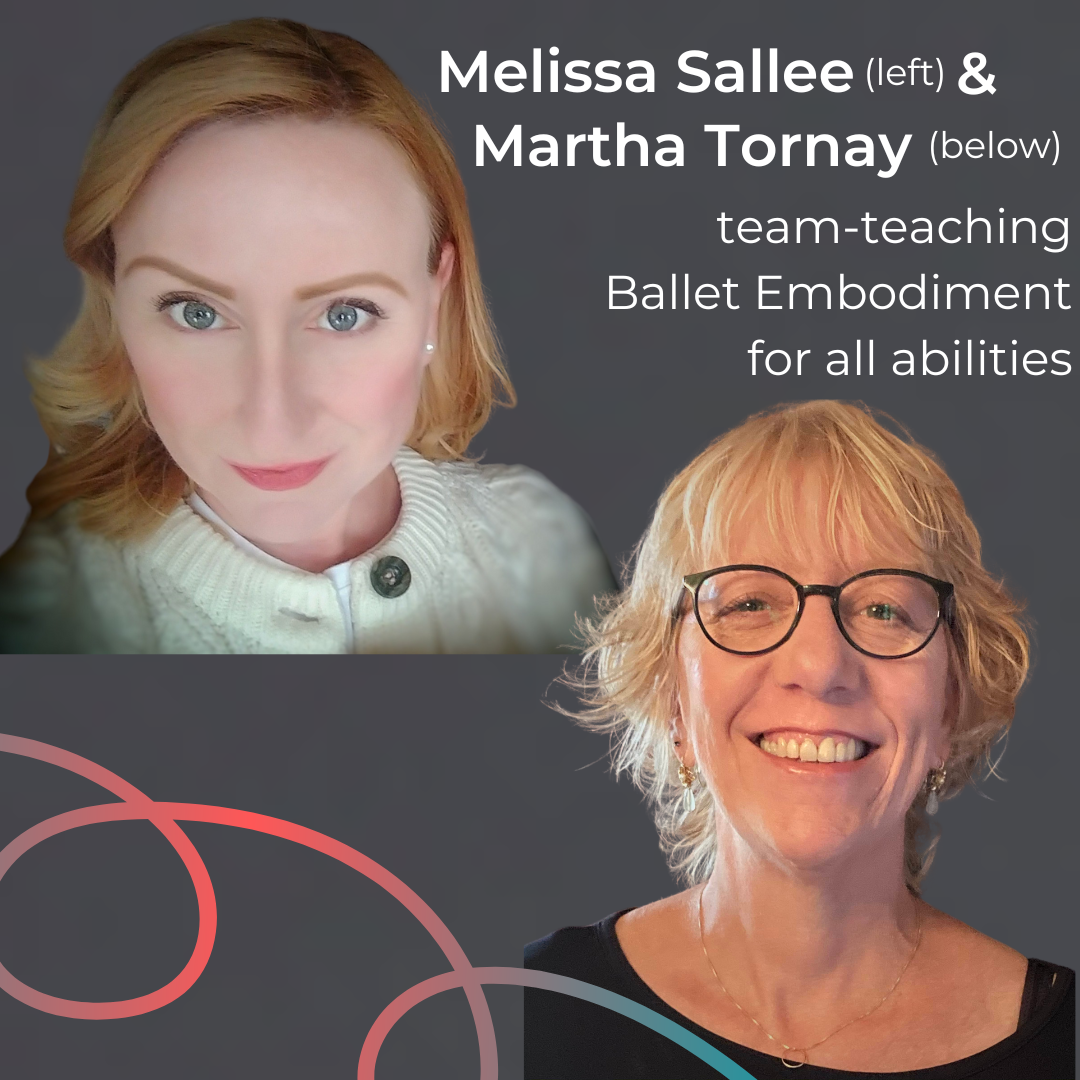 9:30-11:30 AM Ballet Embodiment, a team-taught master class led by Melissa Sallée and Martha Tornay.
Taking the best that ballet offers as an artistic expression and honoring its classical roots in nuanced movement, this master class expands the traditional aesthetic to include all dancers who choose to embody ballet. We invite dancers of all abilities, sizes, ages (18+), orientations and gender identities to cultivate strength and grace in a body-reverent environment.
Dancers who are already part of the ballet world can deepen their practice. New dancers, including dancers with visible and invisible disabilities and those who have traditionally felt unwelcome within ballet environments, are very welcome. And choreographers and company directors can consider dancers of all abilities for their season productions.
Click to find more information and registration details for BDA Open Call Audition and Dancer Health Day wellness screens, which include screens for dancers of all abilities.
EXPERIENCE BDA'S June 16, 2022 DANCE AND DISABILITY TOWN HALL
While this Zoom livestream event was ASL interpreted, the archive version only has the live captions (CART) burned into the recording.
The statements of John Ying, a Deaf dancer, are both voiced by the interpreter and included in the captions.
The sections that are danced are audio described with the description reflected in the captions.
We apologize for these technical glitches, and hope the lack of ASL throughout does not dissuade anyone from learning what our insightful dancers have to share!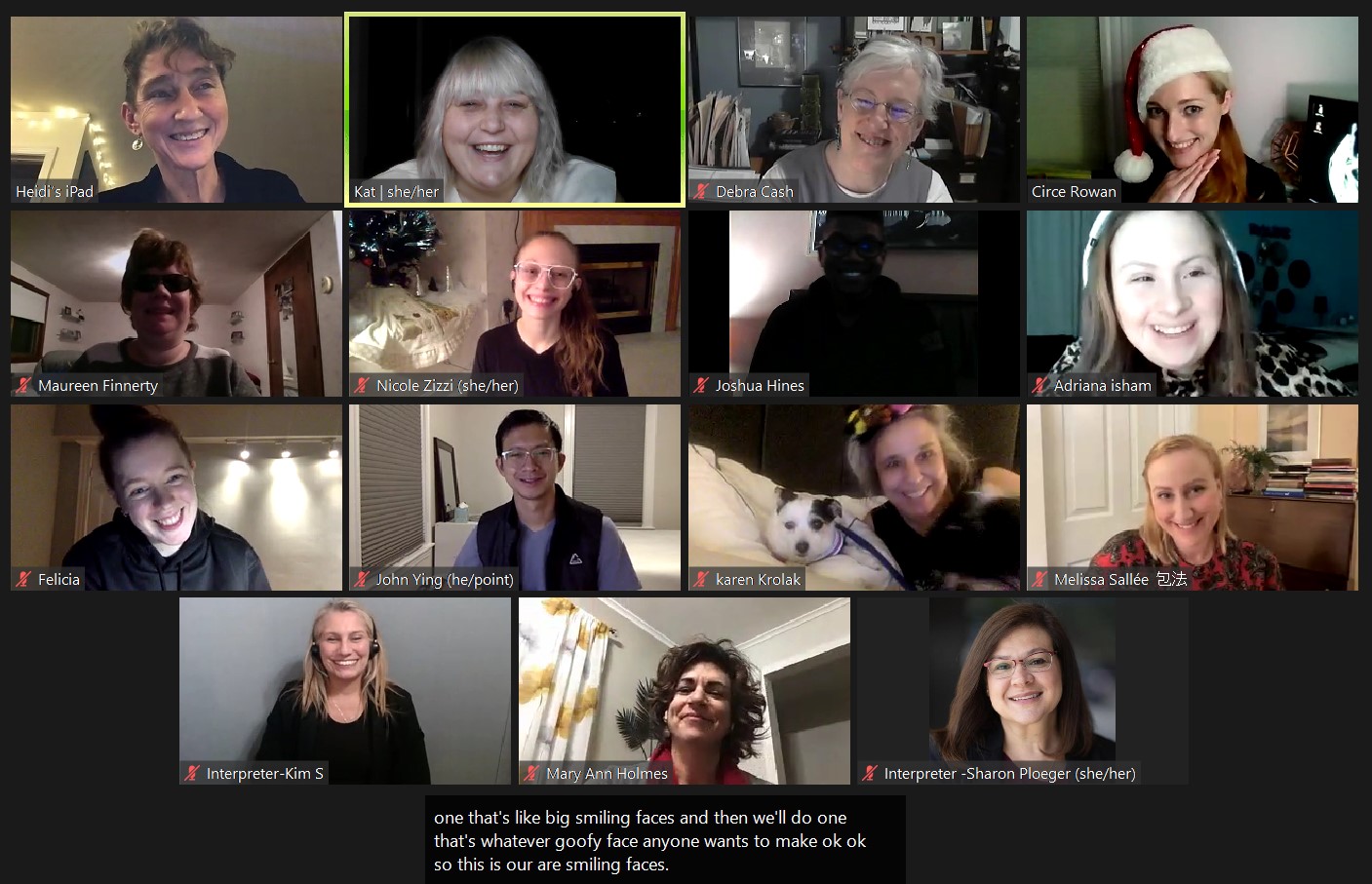 Image: Zoom screen with 15 people smiling in squares, their names below. One person is wearing a Christmas hat, and one is snuggled next to a small dog.
Some of us question how valuable what we [as diverse dancers] bring to the table. I just think that maybe what we've given ourselves over the past year [through participating in the BDA cohort] is the confirmation that we each are extremely good resources, that our experiences — that have been worked hard for through our living and through our art  — matter a whole lot,  they mean a whole lot.                                                                                                                                                                                                                                                                 — Melissa Sallée
Meet the two dancers with disabilities serving on our nonprofit board!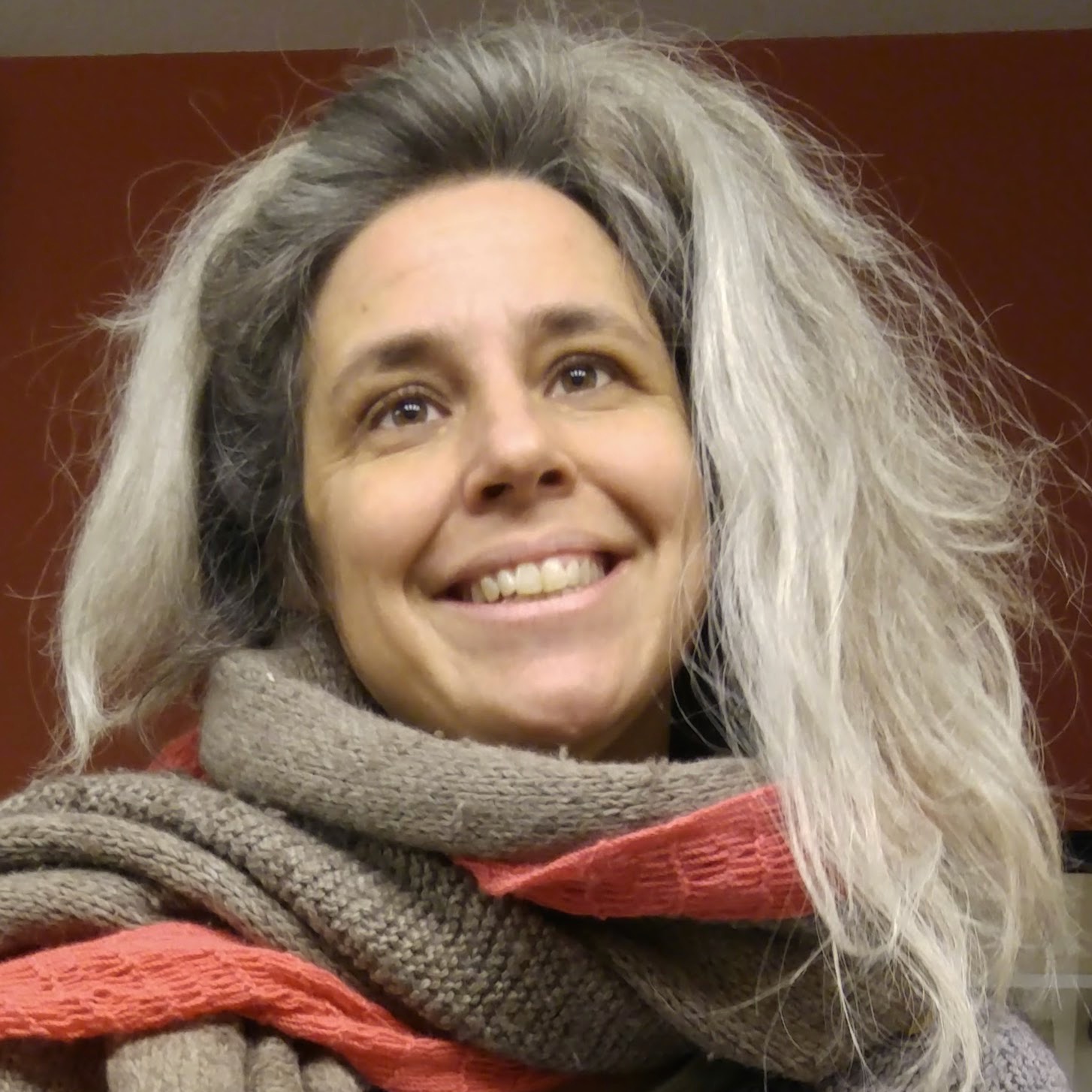 Image: Smiling woman with pale skin and long gray hair and gray and orange scarf, shot from below
Karen Krolak, Founder/Artistic Director of Monkeyhouse and self-described "free range collaborator and mentor" has been a key partner and consultant on our disabilities initiatives. Her current interdisciplinary work is The Dictionary Negative Space.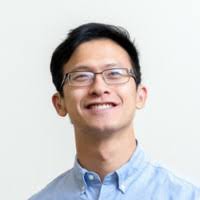 Image: Smiling Asian-American man with short dark hair, rectangular glasses, and blue button-down shirt.
John T. Ying,  is a Deaf hip hop dancer who coaches DEAFinitely, Inc, which serves Deaf, hard-of-hearing, deaf-blind, deaf-disabled and hearing youth representing multi-lingual, cultural, racial, and socio-economic diversity. He is a Senior Software Engineer at athenahealth.
Making an impact!
Improving theatres for artists and audiences
BDA's cohort of dancers with disabilities shared their insights with the Jacob's Pillow Dance Festival as it strives to increase the accessibility of its campus and plans for the rebuilding of the Doris Duke Theatre, which was destroyed by fire. The Leir outdoor stage now has an accessible entrance with handrails, paved area, and options for people who use wheelchairs to sit with the able bodied people they came with.  And that information is on the Pillow's website, so guests with disabilities can plan. The BDA cohort's recommendations are also reflected in the design directions for the new Duke venue.
BDA and the cohort's members also have consulted to Arts at the Armory, Greater Roxbury Arts and Culture Center (GRACC) and 585 Arts as renovated and new venues come online. Thank you to all organizations doing this important work.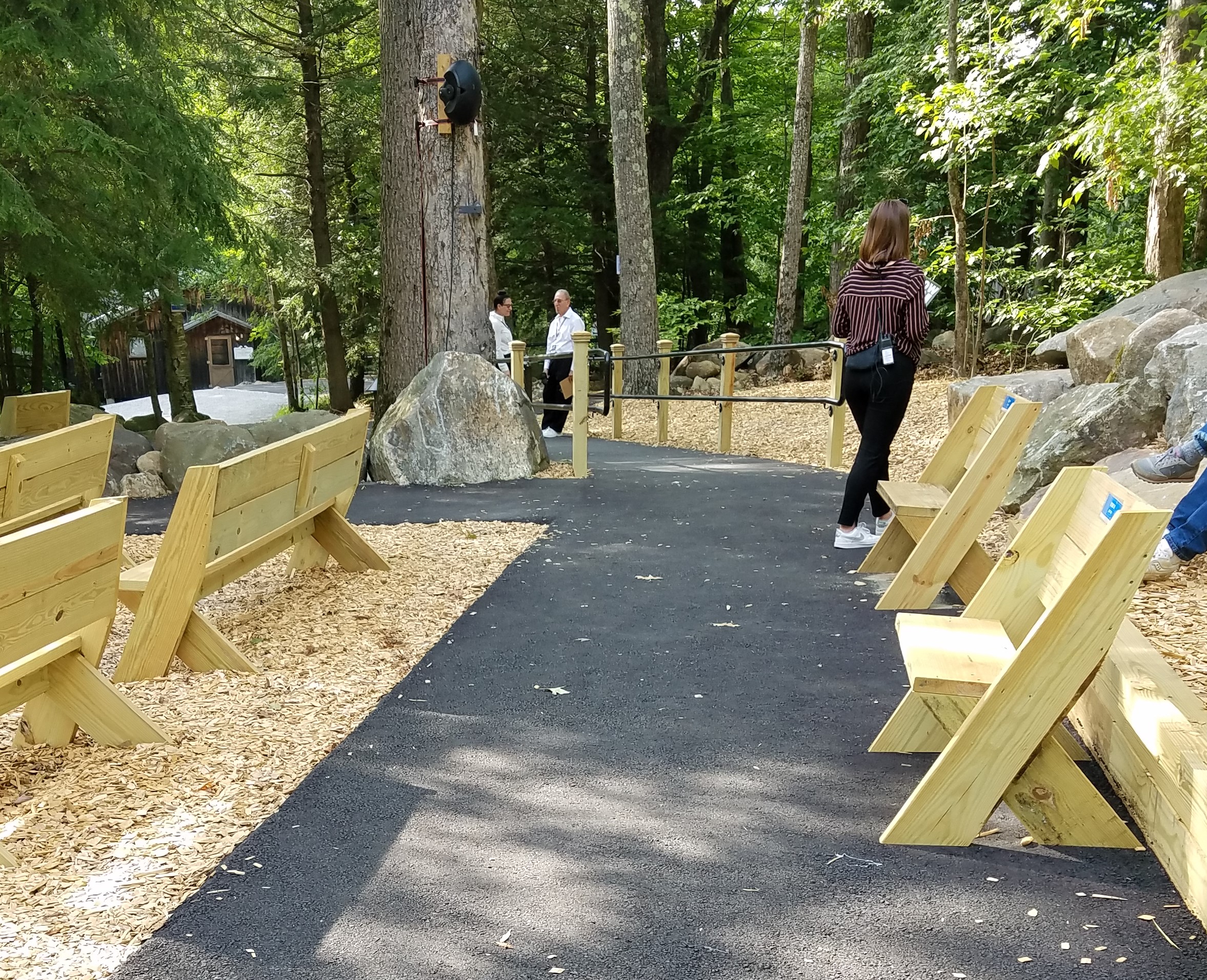 Making affordable rehearsal space available for artists with disabilities
Image: Side entrance to the Leir outdoor space at Jacob's Pillow, showing smooth paved asphalt, sturdy wooden benches with backs spaced so that wheelchairs can be rolled up between them, and rough sawdust on ground. In the background the path continues with two people standing alongside clear guardrails.
Three members of the BDA Dance and Disability cohort were granted rehearsal space grants through Monkeyhouse's partnership with Somerville Arts Council's ArtAssembled art space initiative. We congratulate Cassandre Charles, John Ying and Nicole Zizzi and look forward to seeing their next work!
Making grant applications more accessible and equitable
Inspired by the work and desires of the BDA Dance and Disability Cohort, our partners at Inclusive Arts Vermont are piloting a special program to work with artists with disabilities to articulate their needs, describe their work, and apply for support from the Vermont Arts Council, a program IAV hopes ultimately to share with state arts councils across the country. Monkeyhouse piloted a grant application process that offered 1:1 conversations instead of written applications.
LOOKING FOR AN ONLINE DANCE CLASS FOR FOLKS WITH DISABILITIES?
Our colleagues at Dance/NYC compiled this list, check the websites for updates. And since these classes are held all over the country, double check the time, since not all are Eastern Time!
All Abilities class from Full Radius We discuss the intent of the movement, what muscle groups are used, and will readily demonstrate how it can be executed by different embodiments – seated on the floor, seated in a chair, or standing. Each multiple week session concentrates on different aspects of physically integrated (dancers with and without disabilities) dance. You may join us, virtually, as we take class live in the studio or, as an option, you can access the class as a prerecorded video. An email with the link to access the live virtual class will be sent with the confirmation of your registration. A separate link will be provided to the prerecorded class within 48 hours after the completion of the class. Cost begins at $0. Suggested class fee is $10.00. Audio captioned.
• Axis Dance Company: Weekly Online Classes
M-F 10:30 a.m. – 11:30 a.m. PT. High quality physically integrated dance classes & workshops via Zoom with CART captioning provided.
• Dance for All Bodies (DfAB): Weekly Online Classes
DfAB is a non-profit that organizes donation-based dance classes for people with disabilities in multiple styles such as Flamenco, Urban Jazz and Contemporary Ballet. Closed captioning and ASL interpretation is provided in all classes. Classes are held both during weekdays and weekends. Register for all DfAB classes. 
• Dance for Parkinson's Classes: Daily Online Classes
Launched as a collaboration between the Mark Morris Dance Group and the Brooklyn Parkinson Group.
FREE dance classes for people with Parkinsons  happen locally, hosted by Urbanity.
• Dances For A Variable Population: Remote Dance Programming for Seniors
• Open access video classes
• Scheduled classes via zoom seven days a week
• Telephone-based classes for participants without internet access
• Outdoor in-person classes
• Heidi Latsky On Display Global Meditative Practice: first Tuesday at 12:00 p.m. and last Sunday at 6:00 p.m. Led by artistic director Heidi Latsky, these FREE sessions are one hour long. Register for any of the On Display sessions. 
• [Virtual] Dark Room Ballet: Open Level Class with Krishna Washburn. Weekly class Mondays 8:00 p.m. – 9:30 p.m. through July 26th. FREE. Learn more about Dark Room Ballet. To register, email info@darkroomballet.com.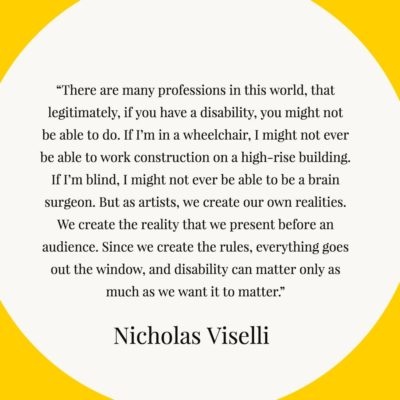 Whether it is finding a consultant for a teacher who wants to include a student with a disability in dance activity, identifying wheelchair-accessible rehearsal space, or sharing news of performance and teaching opportunities for dancers with disabilities, Boston Dance Alliance is here to help.
Through their  referral service for dancers with disabilities, the Boston Dance Alliance strives to break down barriers to inclusion. I was thrilled to see their action become a reality when I received an interview for and then earned the position to teach a 5-week accessible youth flamenco class at the Cotting School in Lexington. This is a chance of a lifetime, affording me the opportunity to share my love of flamenco with this inclusive community. Thank you BDA for increasing cultural equity and access to dance for diverse communities!
~Eve Costarelli, owner and founder, Always Be Dancing Expressive Arts: Yoga and Flamenco for Every/body
For free referral services or to learn more, contact Debra Cash, Executive Director, at dcash@bostondancealliance.org
Let us break down barriers to inclusion together.
Support BDA's work to encourage dancers of all abilities and our advocacy for dance across Boston by making your generous contribution now.

Image: Please Donate button
THE MASSACHUSETTS CULTURAL COUNCIL HAS AWARDED BOSTON DANCE ALLIANCE UNIVERSAL PARTICIPATION DESIGNATION IN RECOGNITION OF BDA'S DEMONSTRATED COMMITMENT TO LEARN, TAKE ACTION AND EMBRACE INCLUSIVITY AS A CORE ORGANIZATIONAL VALUE
Boston Dance Alliance is a member of Dance/USA's Deaf and Disability Affinity Group task force and is proud to be listed as a resource for disabled dancers with INDEX at the Eunice Kennedy Shriver Center, University of Massachusetts Medical School.