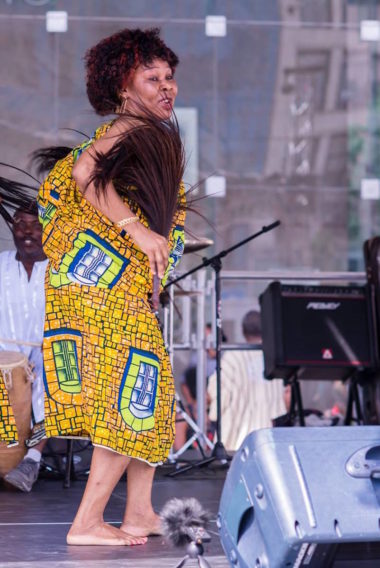 A Taste of Ghana
Presented by Music Unites Us
A Taste of Ghana
Drum & Dance from Asante, Ewe, Ga, and Dagomba Traditions
Curated by Ben Paulding (Brandeis University), percussionist and leader of Brandeis ensemble Fafali.
Concert:
Friday, November 16 at 8:00 pm
Pre-concert talk at 7:00 pm
Reception following the concert
Fall residency schedule Nov. 12 – 16
A Taste from Ghana will bring five world-class Ghanaian performing artists to Brandeis for a week of classes, workshops, and concerts. These musicians represent four of the major ethnic traditions of Ghana: Asante, Ewe, Ga, and Dagomba. These five artists will be brought together for the first time in history by Brandeis University to offer the campus and the community a holistic overview of Ghanaian music and culture. Together, they represent expertise in drumming, dancing, singing, language, and culture.
The final concert, which is more of a concert 'experience' will be held in Levin Ballroom. This celebratory event will attempt to create a Ghanaian festival atmosphere inside Brandeis. Breaking down the traditional separation between audience and performer, seating will be organized in a rectangular format around a central performance space, and will feature food, a professional drum & dance troupe from NYC, and community performers. While Ghanaian Drum and dance performances are now common in American universities, it is quite rare for universities to present African music outside of the traditional western context of a formal recital hall.
Ticket Information