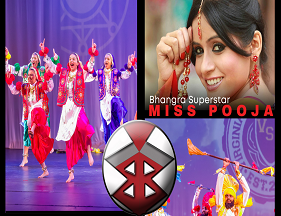 Boston Bhangra Competition 2023
Presented by Boston Bhangra, Inc
Don't miss the BIGGEST Bhangra Competition in the USA! This will be our 20th year and we're looking for it to be our biggest and best yet! Bhangra is a folk dance from India that is very high energy and really fun to watch. People have compared it to a fusion of hip hop and cheerleading with a folk twist.
We will have up to 12 teams from the USA and Canada battling it out to be crowned the champions!!
We will also have LEGENDARY Bhangra singer Miss Pooja performing live!!!
We will also be selling delicious indian food being sold by Shan A Punjab restaurant!
We will also have the biggest Bhangra party in the northeast directly following the event featuring DJ Kunal from Platinum Roadshow!
Learn more @ www.bostonbhangra.com/bbc or call 617-448-2508
Ticket Information