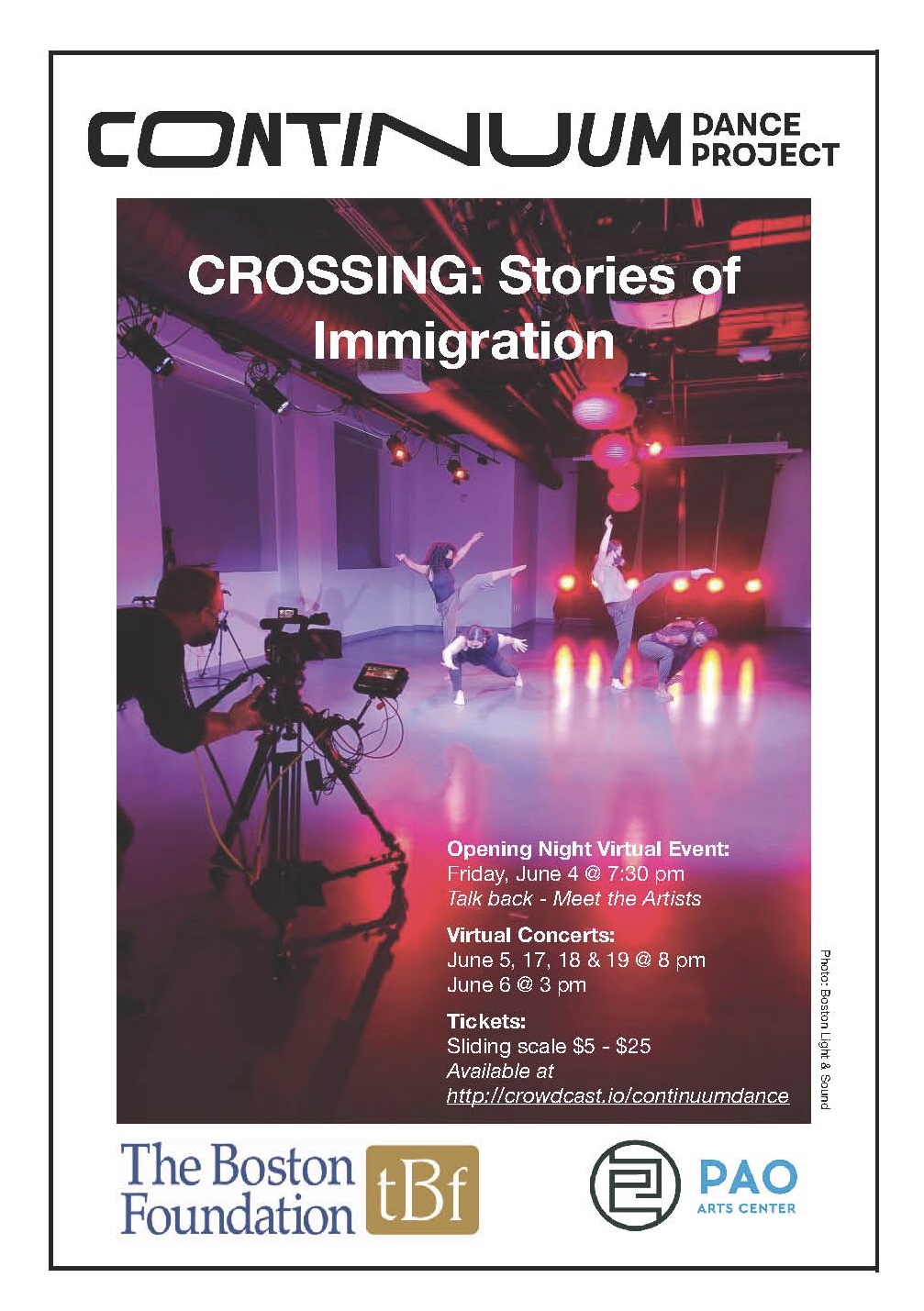 Crossing: Stories of Immigration
Presented by Continuum Dance Project
Continuum Dance Project (CDP) in collaboration with visual artist Myrna Balk, presents "Crossing: Stories of Immigration".
Created in partnership with Pao Arts Center, this new evening-length dance/theatre piece will be shown in a series of 6 live-streamed performances. The premiere on Friday, June 4 at 7:30 pm will be followed by a virtual talk back, along with an opportunity to meet the artists. The creation of this work is funded by The Boston Foundation 2020 Live Arts Boston Grant.
"Crossing: Stories of Immigration" is choreographed by Adriane Brayton and Fernadina Chan in collaboration with the dancers. Using Balk's installation as an architectural environment for site-specific movement, this work is a cross-disciplinary exploration on the theme of immigration, further informed by text, images, personal stories and interviews.
Dancers: Haissan Booth, Adriane Brayton, Mayra Hernandez, Mary Ellen Liacos & Jennifer Roberts
Ticket Information