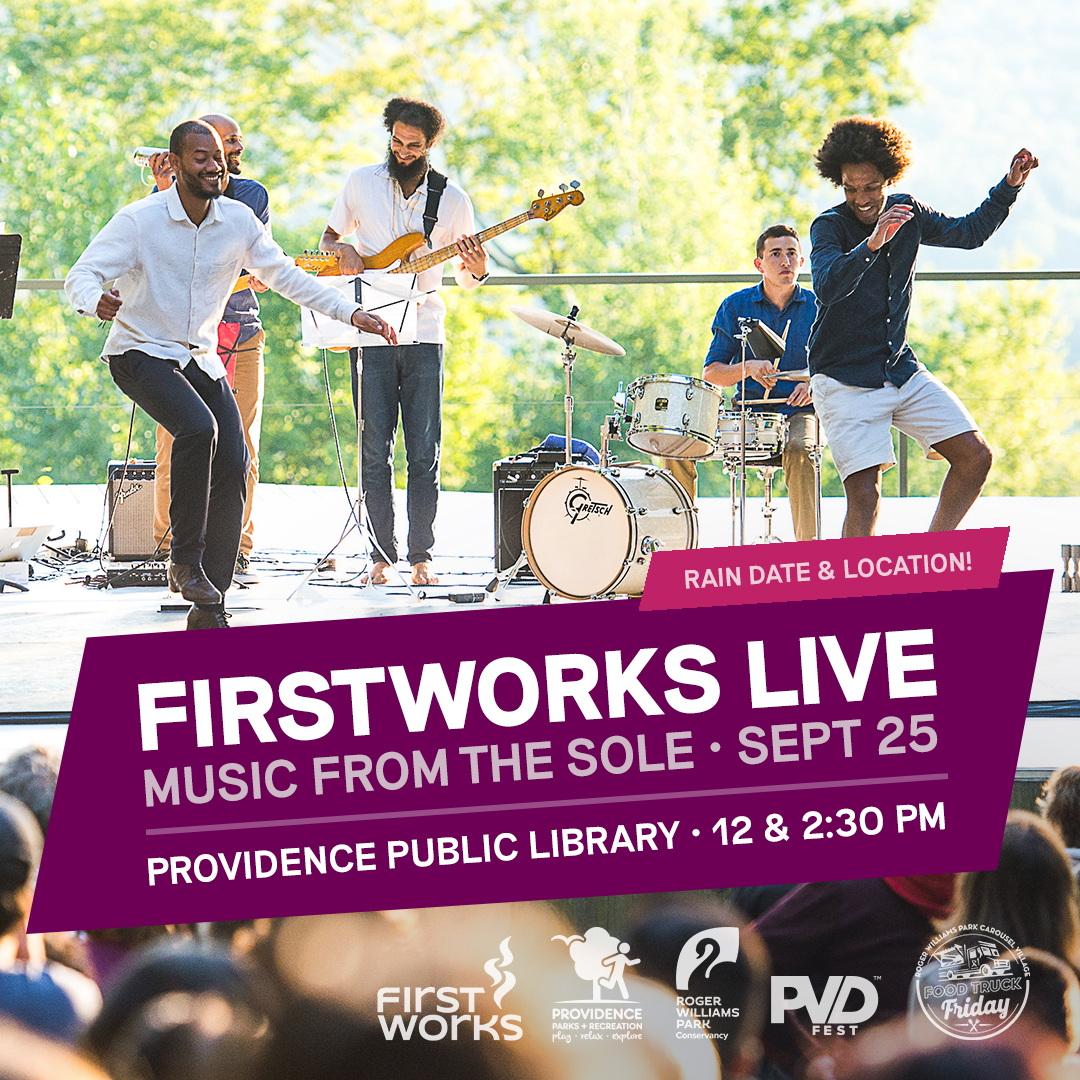 Music From The Sole
Presented by FirstWorks, Roger Williams Park Conservancy, Providence Parks Department, Food Truck Friday, and PVD Food Truck Events
NOTE CHANGE IN DATE  AND VENUE DUE TO FORECAST OF RAIN
Fusing Brazilian music and rhythms with body percussion and tap traditions, Music from the Sole is led by tap dancer Leonardo Sandoval (recently named one of "25 to Watch" in 2021 by Dance Magazine) and bassist-composer Gregory Richardson. The ensemble celebrates tap's roots in the African diaspora, reflecting choreographic and musical influences from Sandoval's native Brazil, and Richardson's talent combining funk, house, jazz, and Afro-Cuban music.
The ensemble is joined by Providence-based tap artist, Orlando Hernández for their FirstWorks Live performance.
A PVDFest Happening
For more info, visit → http://first-works.org/events/firstworks-live-music-at-roger-williams-park/
Space is extremely limited —To ensure social distancing, the Auditorium seating will be limited to 18% capacity for each performance.
Advance reservations for free tickets and masks will be required for all attendees.
Saturday's 12 PM concert will also be livestreamed on FirstWorks' Facebook page.