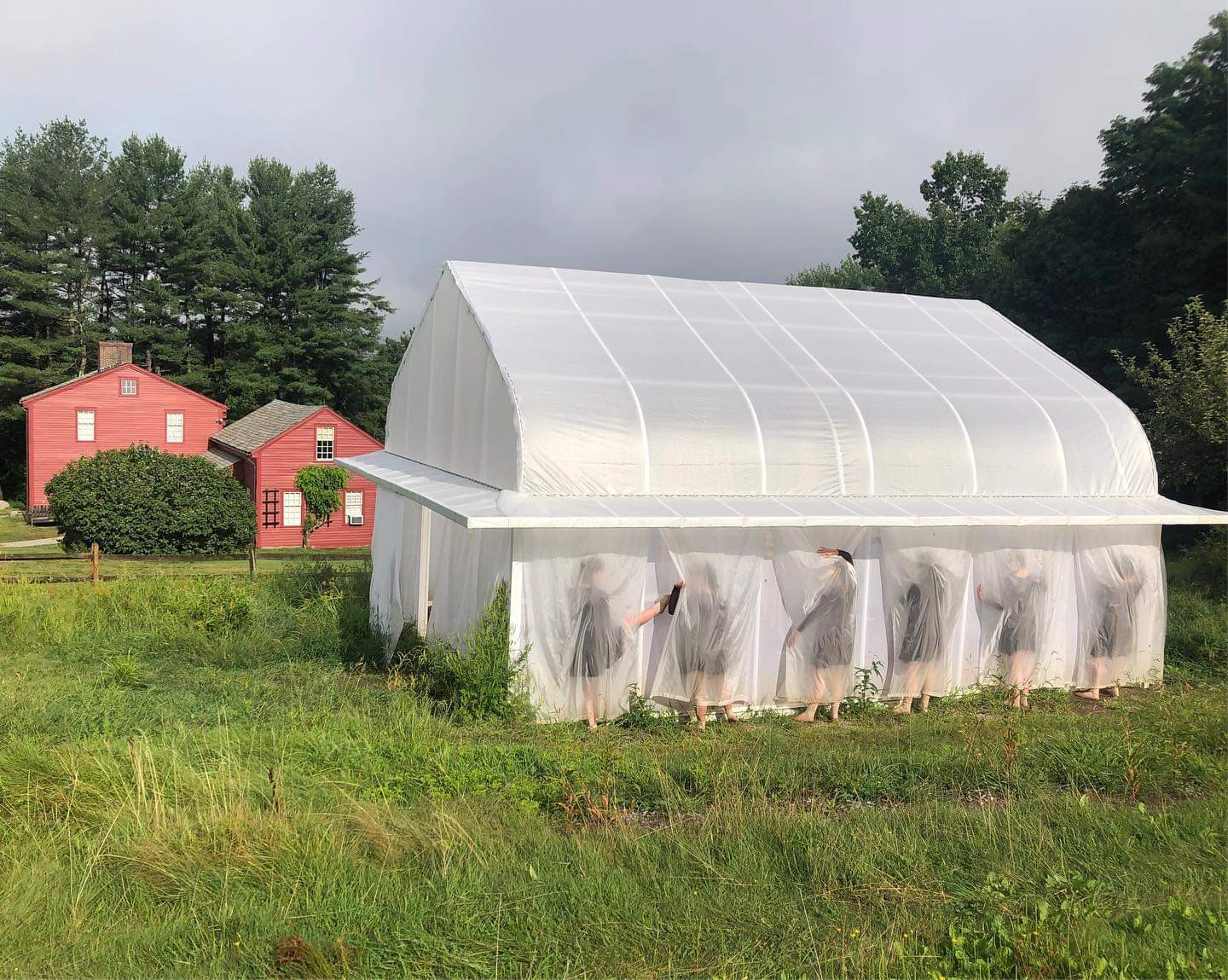 Floating Between Two Worlds: Dance Showcase
Presented by The Fruitlands Museum
Explore the natural movement of this season's outdoor sculpture Floating Between Two Worlds by Esther Solondz, in this showcase of site specific dance.
Performing in this showcase is Boston-Based Contemporary Dance Company, Evolve Dynamicz. The Showcase will include both a dance film, produced by Evolve Dynamicz and filmed within the Floating Between Two Worlds sculpture, as well as live performances.
Come and explore how art can in turn inspire more art. The site-specific work by Solondz, responds to the rustic setting and to the Transcendentalist history of the nearby Fruitlands Farmhouse. In turn, Evolve Dynamicz choreographed movements that work directly with the sculpture, enabling us to experience facets of Floating Between Two Worlds that we may not otherwise be aware of.
At the end of the showcase, enjoy a talkback Q&A with Solondz and the choreographers.
Please note that space is limited and preregistration is required.
Ticket Information