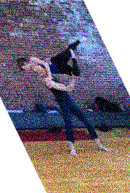 goodTHANGpassing 2019
Presented by thang
goodTHANGpassing 2019
what: uncanny and uncanned music; sudden and often dance; other thangs
when: Friday, April 19, 2019, from 9 am till 5 pm
where: The Center for Arts at the Armory, 191 Highland Ave Somerville, MA 02143
how much: Free!
who:
jim banta, laura decesare. pre*-miere of gates of hell. this work generously sponsored by back pocket dancers.
*first showing of a part of this work.
+
the new and expanded thangband which will be shaking air throughout the day
+
melissa shook melissashook.com
+
{Łukasz pawlikowski lukaszpawlikowski.com
+
matt scutchfield
+
john voigt}…Penderecki
+
inedit
+
{all day long 2kjb https://soundcloud.com/2kjb
+
noise girl aka vanessa lefevre [double helping!]
+
[elka bong = al margolis http://www.ifbwana.com/
+
w2 aka walter wright]} https://nohtv.wordpress.com/performance/egregoros/
+
{the picnic sisters = molly hess mollyhess.com
+
eliza malecki} elizamaleckidance.weebly.com
+
sasso & company = [Melanie Cox
+
Cayley Dorr
+
Kenz
Ticket Information