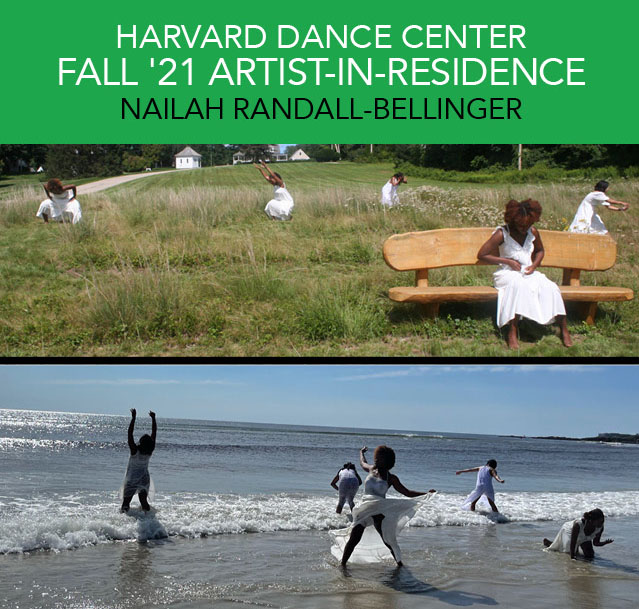 Harvard Dance Center Showing: Initiation– In Love Solidarity, 7pm
Presented by Initiation– In Love Solidarity is a commission of the Harvard University Committee on the Arts and was made possible with the support of the Johnson-Kulukundis Family President's Fund for Arts at Harvard University. Additional support from Harvard Radcliffe Institute and the Presidential Initiative on Harvard and the Legacy of Slavery.
A Harvard Dance Center showing of Initiation– In Love Solidarity, a new work by choreographer and dance scholar Nailah Randall-Bellinger that includes a live performance iteration, the dance film screening, and a conversation with Nailah Randall-Bellinger and cinematographer Christina Belinsky, and dancers, moderated by Interim Head of Dance and Lecturer for Theater, Dance & Media Laura Rodriguez, aka LROD.
Initiation– In Love Solidarity, is a choreographic narrative exploring the embodiment of the Middle Passage, and the resilience and evolving identities of women in the African diaspora. A film component of the work was created at historic sites in New England related to the transatlantic slave trade and emancipation.
Access provided:
This event features ASL, audio description, and captioning. (Refer to event for details).
Ticket Information