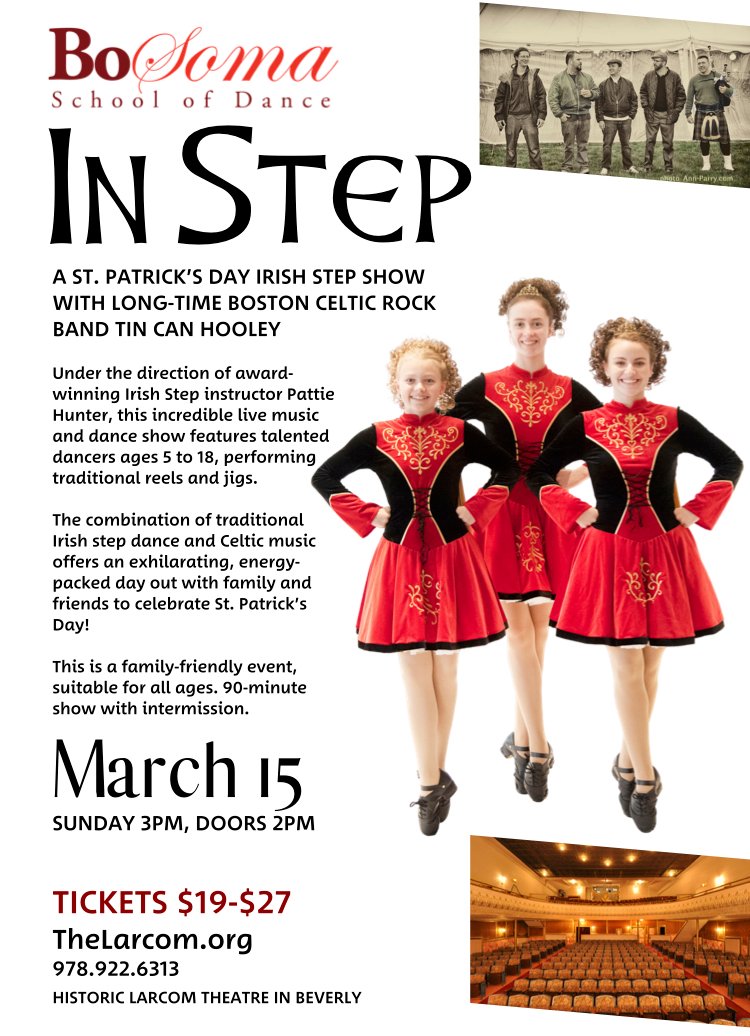 Irish Dance at BoSoma
Presented by BoSoma School of Dance
Renowned Boston Celtic rock band Tin Can Hooley will join forces with BoSoma School of Dance Irish Step dancers to celebrate and spread their love of Irish culture. Under the direction of award-winning Irish Step instructor Pattie Hunter, this incredible live music and dance show features talented dancers ages 5 to 18, performing traditional reels and jigs.
The combination of traditional Irish step dance and Celtic music offers an exhilarating, energy-packed day out with family and friends to celebrate St. Patrick's Day!
This is a family-friendly performance, suitable for all ages.
90-minute show including intermission.
Ticket Information