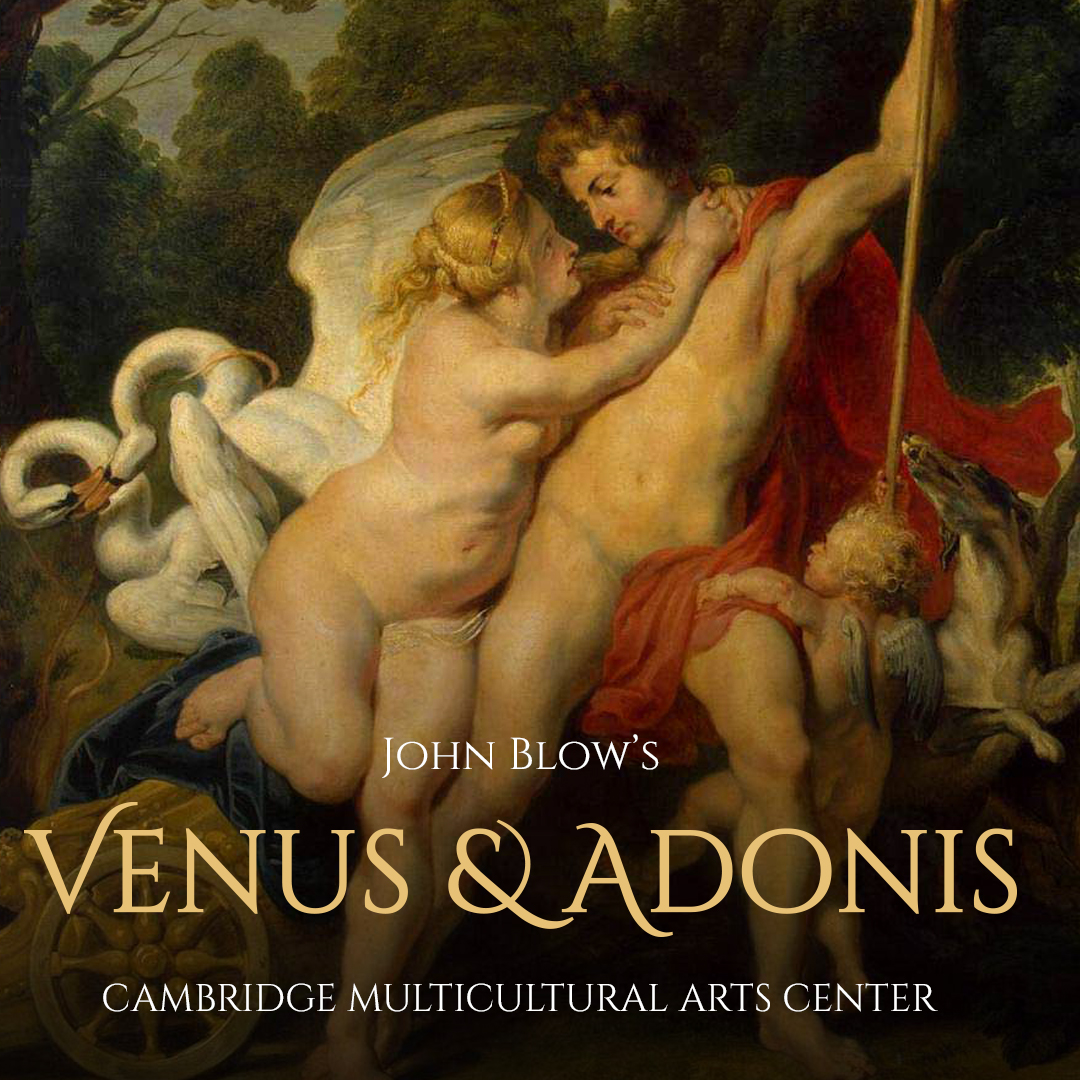 John Blow's Venus & Adonis
Presented by Cambridge Chamber Ensemble
The Cambridge Chamber Ensemble presents John Blow's exquisite Baroque opera of Love and Loss – Venus & Adonis. Venus encourages a reluctant Adonis to go hunting. Alas, Adonis is gored by a wild boar, and dies in Venus's arms.
A 15-singer cast, 10-piece Baroque orchestra, and 4 charming dancers interpreting the story with original choreography. Fully staged and costumed.
Handicapped-accessible. All attendees must be masked and present proof of COVID vaccination.
Ticket Information