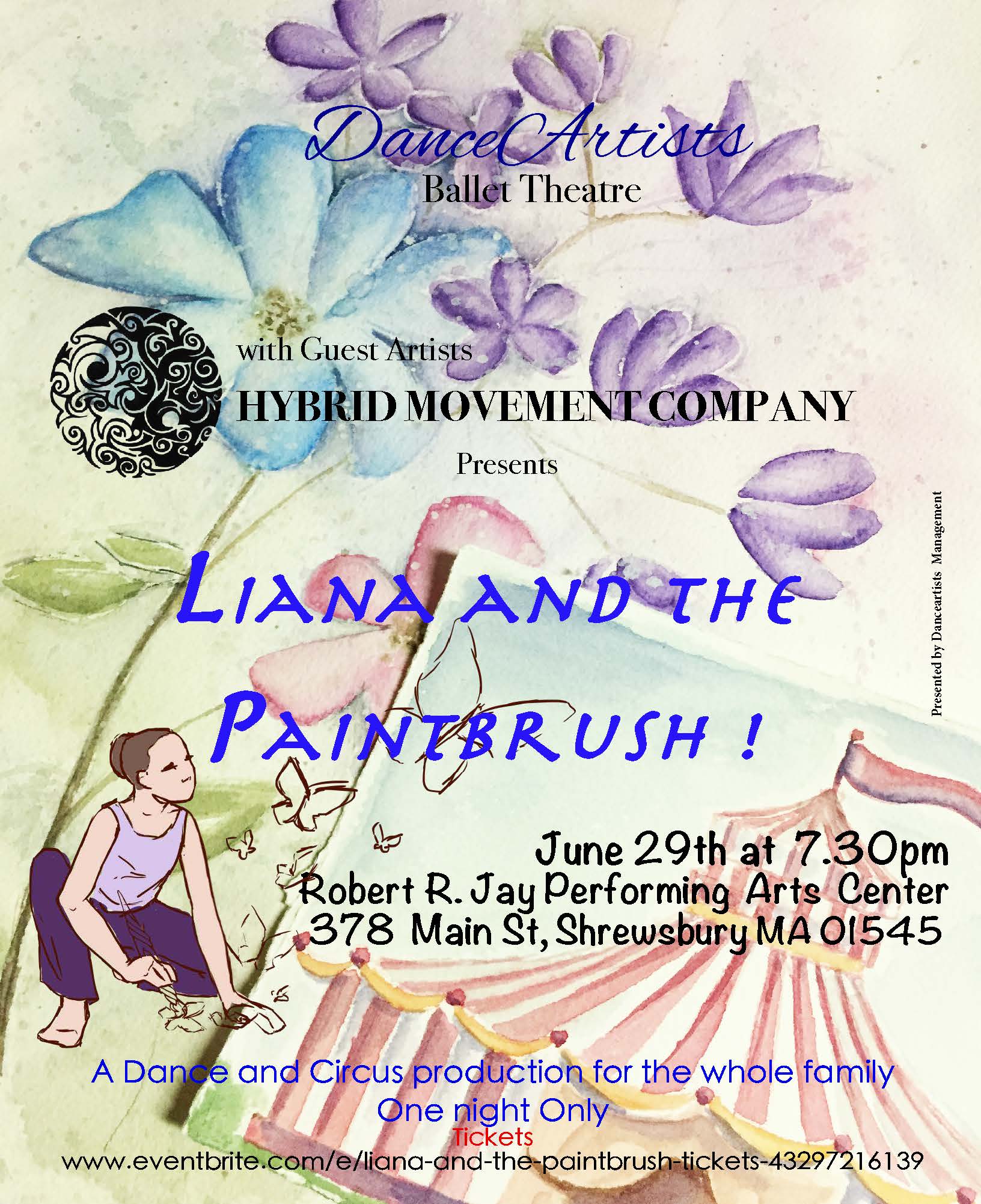 Liana and the Paintbrush
Presented by Danceartists Management
A Circus and Dance production for the whole family !
Hope through Endurance. Liana despairs about the world until from within her, a small light of Hope begins to grow larger until Creativity, in the form of a Paintbrush, develops from Liana's own desire to bring beauty to the world.
Performed by Danceartists Ballet Theater with *Guest Artists ~ Hybrid Movement Company NYC ~ Françoise N Voranger, Marcus Anthony, Nikki Ortiz, Zoob Fernandez, Cameron Finley, Benn Mendoza, Maia Rammnath, Heather, with Live Vocals by the amazing Daisy Press.
Snake Puppetry Cameron Finley Choreography ~ Françoise N Voranger, Hybrid Movement Company Artists and Joanna Duncan. Sound and Visual Projection production Scott Duncan and Françoise N Voranger.
Presented by www.danceartistsmanagement.com, www.hybridmovementcompany.com, www.danceartistsballetacademy.com
Ticket Information