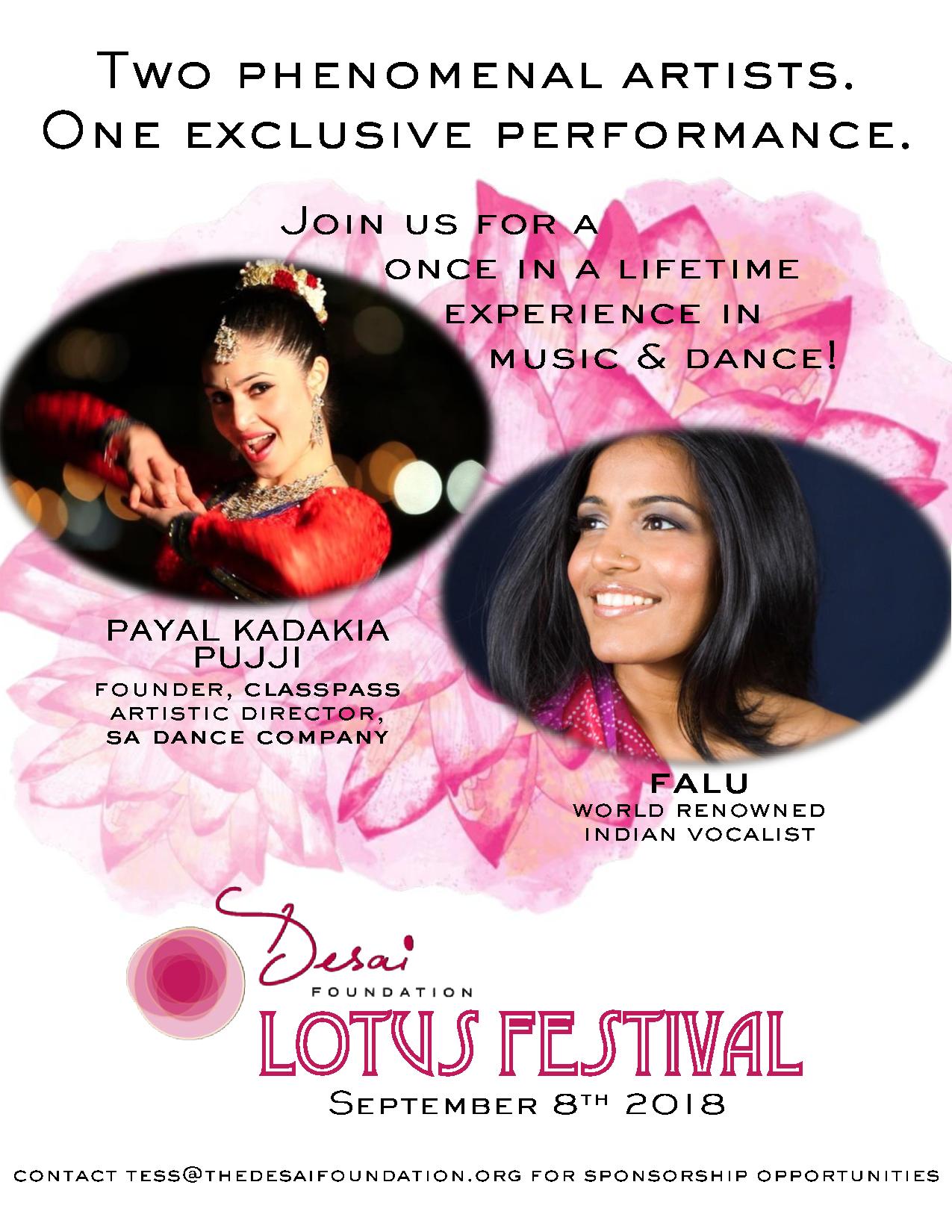 Lotus Festival
Lotus Festival returns this year to the awe-inspiring Collings Foundation Estate in Stow, MA. Celebrate the Desai Foundation's achievements in this private hangar showcasing rare automobiles, aircraft & military vehicles.
After exploring the grounds, you will be seated for a formal dinner, entertainment, inspiring speakers, & a live auction benefiting uplifting women & children through health & livelihood programs- giving them the opportunity to dream beyond.
The Desai Foundation is honored to host the first-ever collaboration between Payal Kadakia Pujji (Founder of ClassPass & Artistic Director of The Sa Dance Company) and world renowned Indian vocalist Falu. This exclusive performance of dance and music will be a once in a lifetime event.
Ticket Information