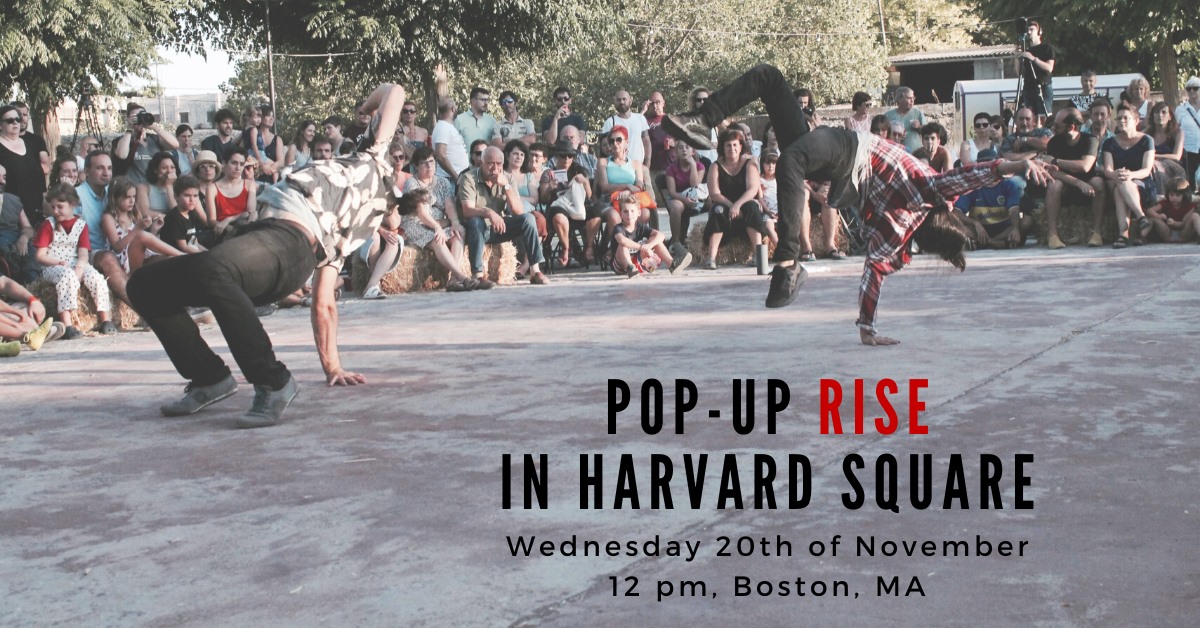 Pop-up RISE in Harvard Square
Presented by New Movement Collaborative
Hosted by New Movement Collaborative, Wonderground Company will present the street duo RISE in Harvard Square, free entrance and all are welcome.
RISE
"Raise your hand if you came here alone,
Raise your hand if your eyes are brown,
Raise your hand if you miss someone,
Raise your hand if you know what's happening…"
Rise is an invitation for intimacy in a place where most often, anonymity is the common denominator. It is a manifest of turning an empty space into a ritual of transformation.Through undressing layers of movement and clothes, Roser and Tom share with the group an inspiration and create an unusual event.Sharing a simple personal momentary truth is the essence of change. Starting with the simple act of raising a hand together, moving on into thoughts about one's own life and hopefully, daring to come in contact and touch.
Creation and interpretation: Roser Tutusaus & Tom Weksler
Original Music: Miguel Marin
Text: Roser Tutusaus & Tom Weksler
Production: Brechtje Randag