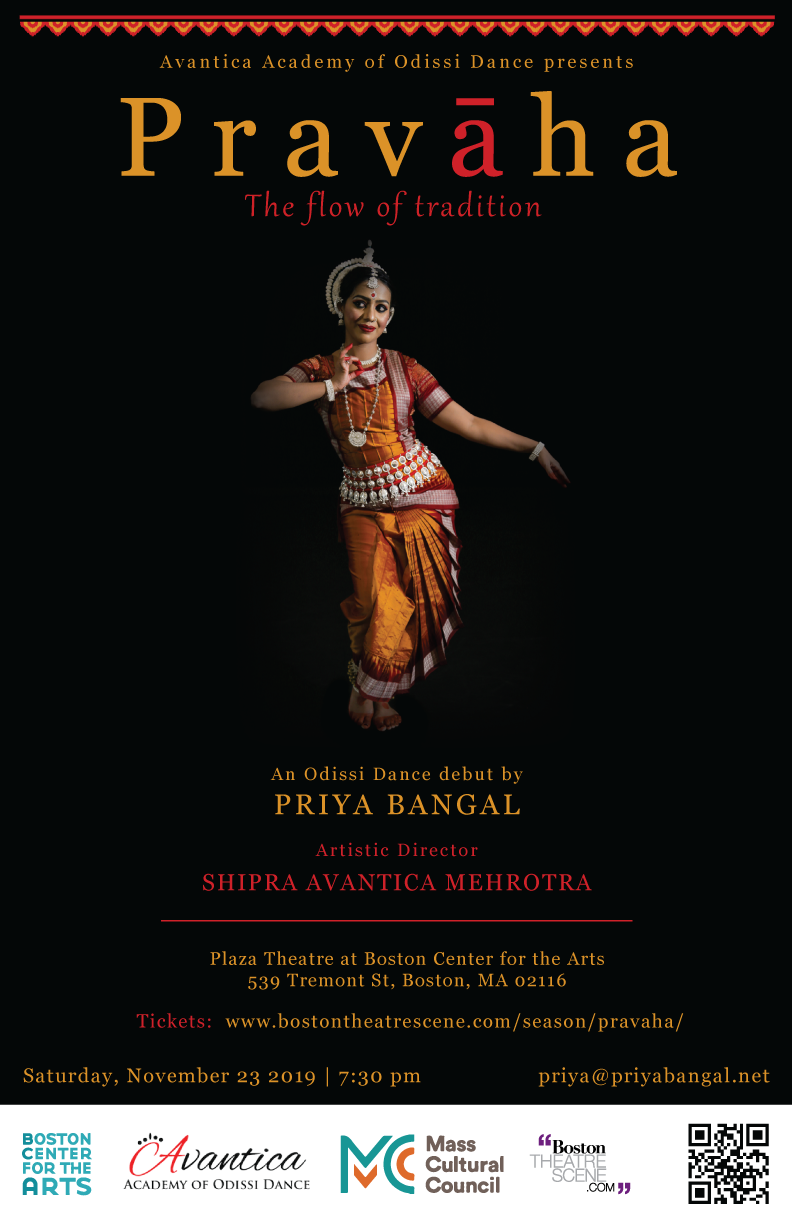 Pravāha {Sanskrit: stream; flow; current; unbroken series or succession} A performance of Odissi Dance
Presented by Priya Bangal (Dancer); Shipra Avantica Mehrotra (Artistic Director, Avantica Academy of Odissi Dance)
Odissi is a classical dance from the state of Odisha in eastern India that has its roots in ritual temple dancing dating back to the 2nd Century BCE. Known for its sinuous form and rapt expressions, Odissi brings to life the sculptures that ornament the walls of the ancient temples of Odisha. Pravāha features works from the traditional Odissi repertoire conceived and choreographed at Orissa Dance Academy, Bhubaneswar, India. These traditional dances are rendered through the contemporary outlook of Artistic Director Shipra Mehrotra by dancer Priya Bangal in her Odissi Dance debut. Pravāha is a realization that presenting classical traditions through new perspectives contributes to their continued flowing vitality rather than surviving as stagnant pieces of antiquity.
This work is supported in part by the Traditional Arts Apprenticeship awarded by the Massachusetts Cultural Council.
Approximate run time: Pravāha plays in 1 hour with no intermission.
Photograph: Olivia Blaisdell
Ticket Information