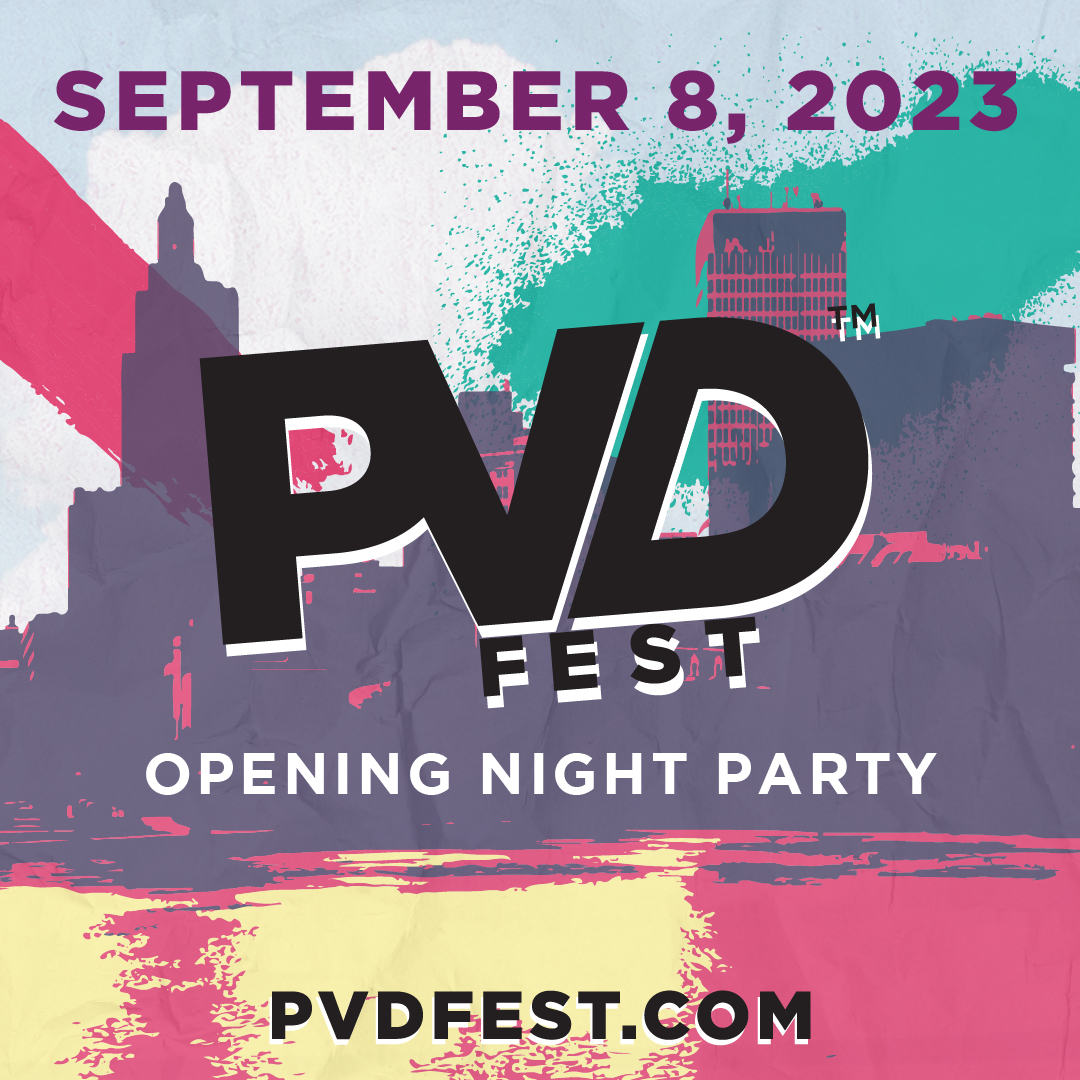 PVDFest 2023 Opening Night Party
Presented by FirstWorks
Join us for the kick-off to PVDFest 2023 at the Opening Night Party on Friday, September 8th from 7-9pm! Come down for programming on the District Park Main Stage and stick around for a party! Hosted by Barbara Morse Silva, and Mario Hilario of WJAR NBC 10, the party will overlook District Park and provide unbeatable views of the new PVDFest footprint.
Catch the sashing ceremony for our 2023 Parade Grand Marshals! This year's Grand Marshals are civic leaders dedicated to supporting and elevating Providence's revered arts culture. Join in celebrating Helen Baskerville-Dukes and Gonzalo Cuervo!
Don't miss the unveiling of the PVDFest 2023 limited edition Commemorative Poster designed by Julio Berroa!
With food, a cash bar, and entertainment, this party is the place to be to rub shoulders with artists, local champions, and community leaders as we celebrate the kick-off of PVDFest 2023.
Open Conversations | Performances
Ticket Information