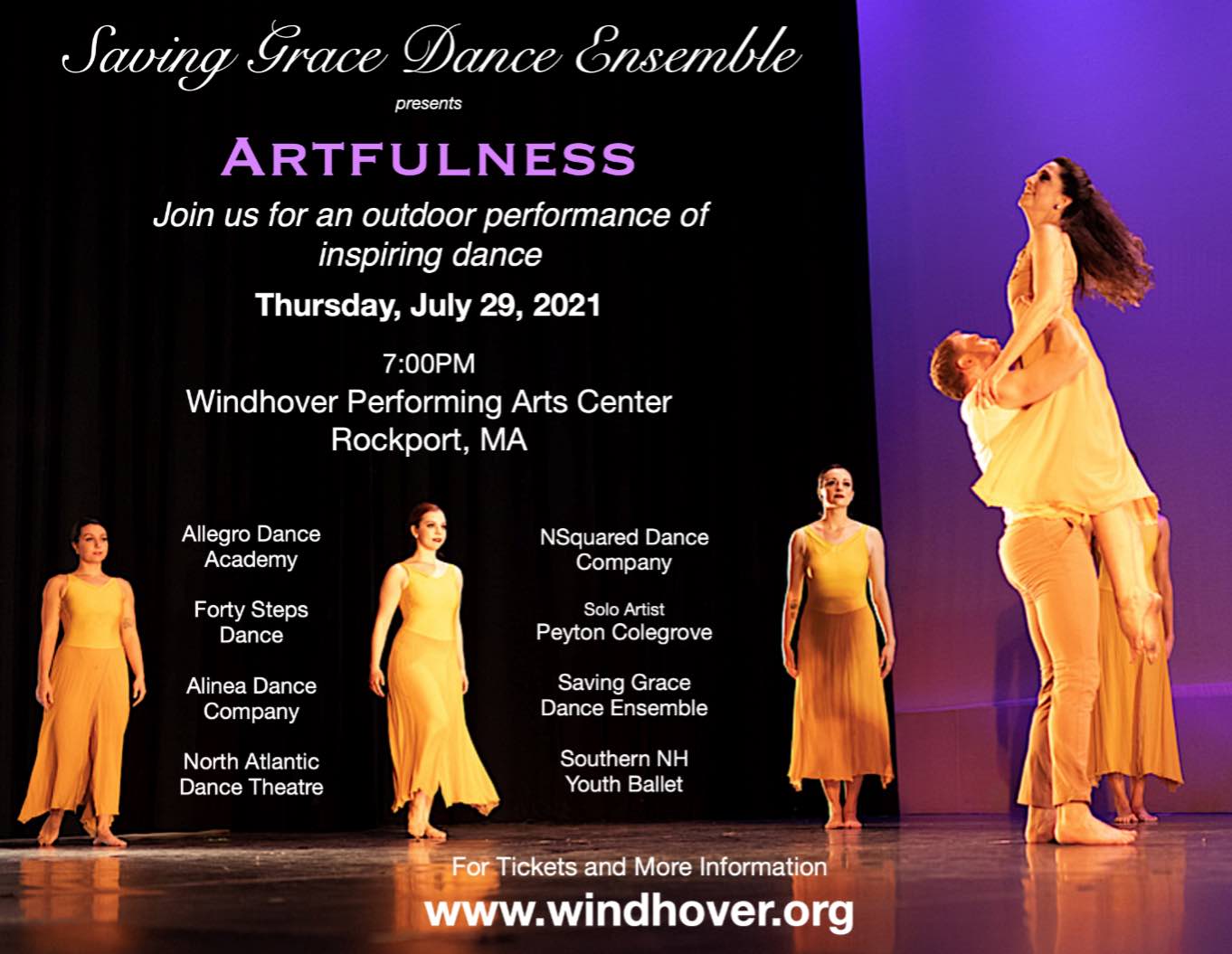 Saving Grace Dance Ensemble – Artfulness
Presented by Windhover Center for the Performing Arts
Saving Grace Dance Ensemble Presents "Artfulness" – An Evening of Inspiring Dance on Windhover's Beautiful Outdoor Stage!
With a passion to collaborate and share the stage with other dance companies, Robyn Goulette, Artistic Director of Saving Grace Dance Ensemble creates a strong program that is diverse and exciting, with something for everyone!
The program includes professional and pre-professional dance companies from Massachusetts, New Hampshire and guest artists originally based in New York City.
Featured Dance Companies:
Allegro Dance Academy
Forty Steps Dance
Alinea Dance Company
North Atlantic Dance Theatre
NSquared Dance Company
Peyton Colegrove
Saving Grace Dance Ensemble
Southern New Hampshire Youth Ballet
Saving Grace Dance Ensemble's mission is to present spiritually uplifting performing arts and opportunities for dancers to be part of something special, keeping art alive and dancers dancing!
Outdoors at Windhover Center for the Arts, 257R Granite St, Rockport, MA
Ticket Information