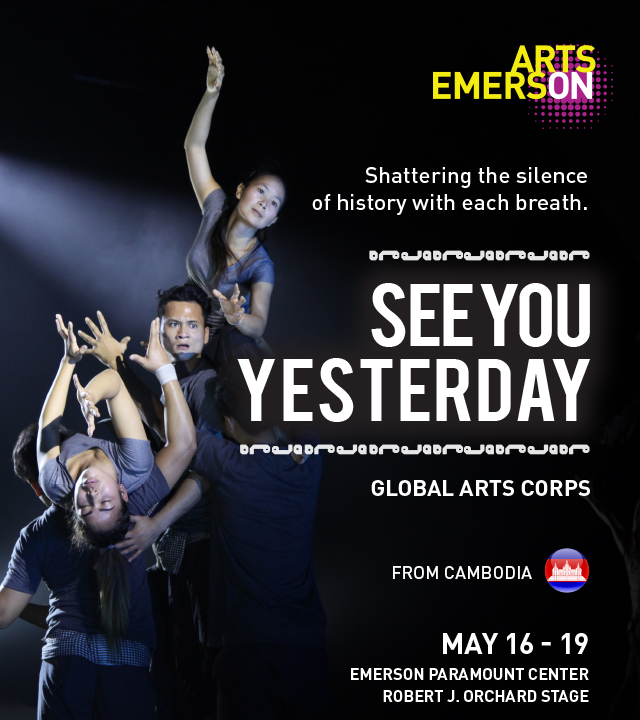 See You Yesterday
Presented by ArtsEmerson
Nineteen Cambodian performers utilize their extraordinary physical skills, including acrobatics and circus arts, to travel back in time and shatter a legacy of silence. Performed by second-generation survivors of the Khmer Rouge genocide, See You Yesterday explores the fragmented narratives these young artists have inherited from their parents and grandparents.
Since 2012, Global Arts Corps—whose celebrated work brings together people from opposite sides of violent conflicts—have collaborated with these young Cambodian artists as they grappled with the painful history of their country's genocide. While details of the four-year horror have largely gone unexplored by younger generations of Cambodians, the cast of See You Yesterday interviewed their elders (and even a former Khmer Rouge child soldier) to build a stunning performance that is both beautiful and cathartic.
The final result, See You Yesterday, is a visually striking theatre experience and its Boston engagement marks the show's U.S premiere.
Ticket Information