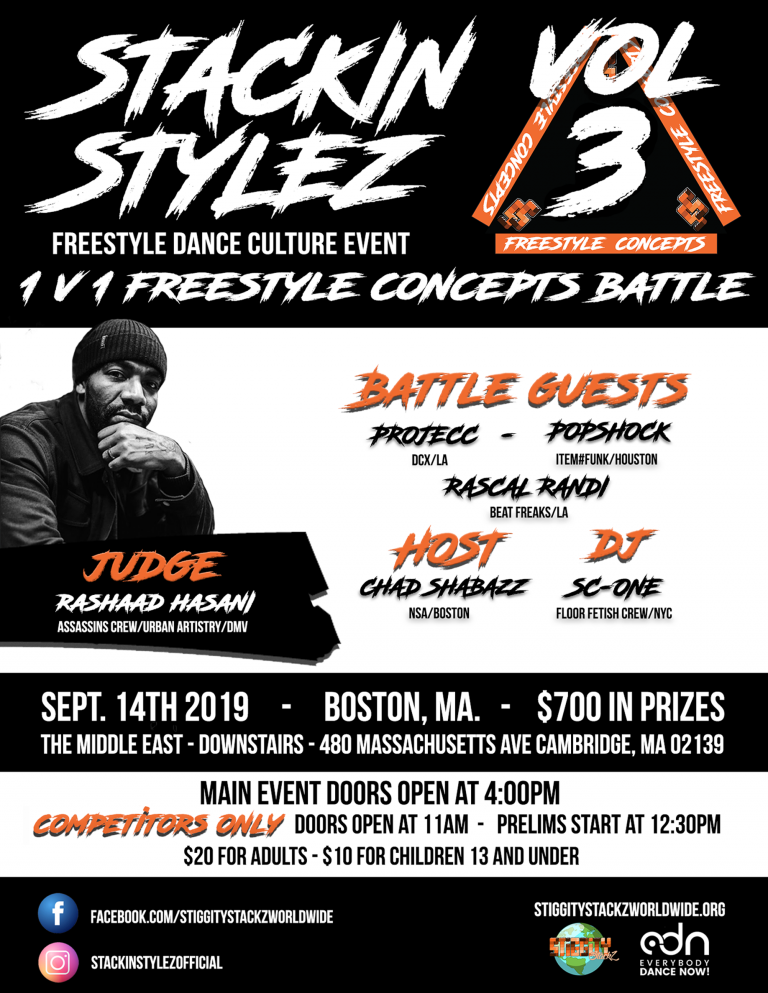 Stackin' Stylez Freestyle Dance Festival
This September 12-15, hundreds of street style dancers and spectators from around the world will descend on Boston for the 3rd annual Stackin' Stylez Freestyle Festival, a 4-day celebration of urban dance culture, technique, artistry & community.
Stackin' Stylez was founded in 2016 by Boston-native and acclaimed street-style dancer Stiggity Stackz to provide a platform for Boston's largely underground urban dance scene. Now in its third year, the event has garnered international recognition for its unique concept-based battle structure. In traditional freestyle dance battles, participants are judged by their performance in a street style of their choice, a format that often fails to push participants out of their comfort zones. In contrast, Stackin' Stylez encourages dancers to compete through a creative lens by assigning "concepts" for each round and judging based on their exploration of this theme. Example concepts include: footwork, storytelling, sacred geometry, fixed points, and musicality. Fans of the event celebrate this structures level playing field, harmonious environment, and support for artistic development.
Check site for details; Main Event Battle/Showcase  is at Downstairs at the Middle East.
Ticket Information