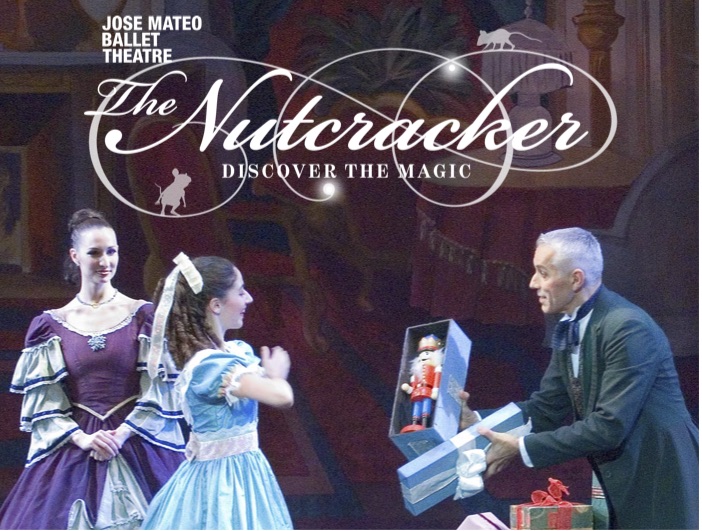 The Nutcracker
Presented by José Mateo Ballet Theatre
Don't miss José Mateo Ballet Theatre's The Nutcracker, New England's longest-running production of the holiday classic at the Emerson Cutler Majestic Theatre and Strand Theatre!
Take a fantastic journey with Clara and her Nutcracker-turned-Prince who battles an army of mice and guides her through the Enchanted Forest of dancing snowflakes to arrive at the fabled Kingdom of the Sweets.
Since its 1988 premiere, the production has distinguished itself as one of the first versions anywhere to focus on the dancing, creating a visually stunning and stimulating experience fit for Tchaikovsky's glorious score. José Mateo Ballet Theatre's The Nutcracker includes a full cast of exceptionally talented professional dancers accompanied by countless, spirited young dancers from the Greater Boston area.
"Jose Mateo brings humor and heart to The Nutcracker… From the moment the curtain rises, there's magic in the air." –The Boston Globe
Ticket Information