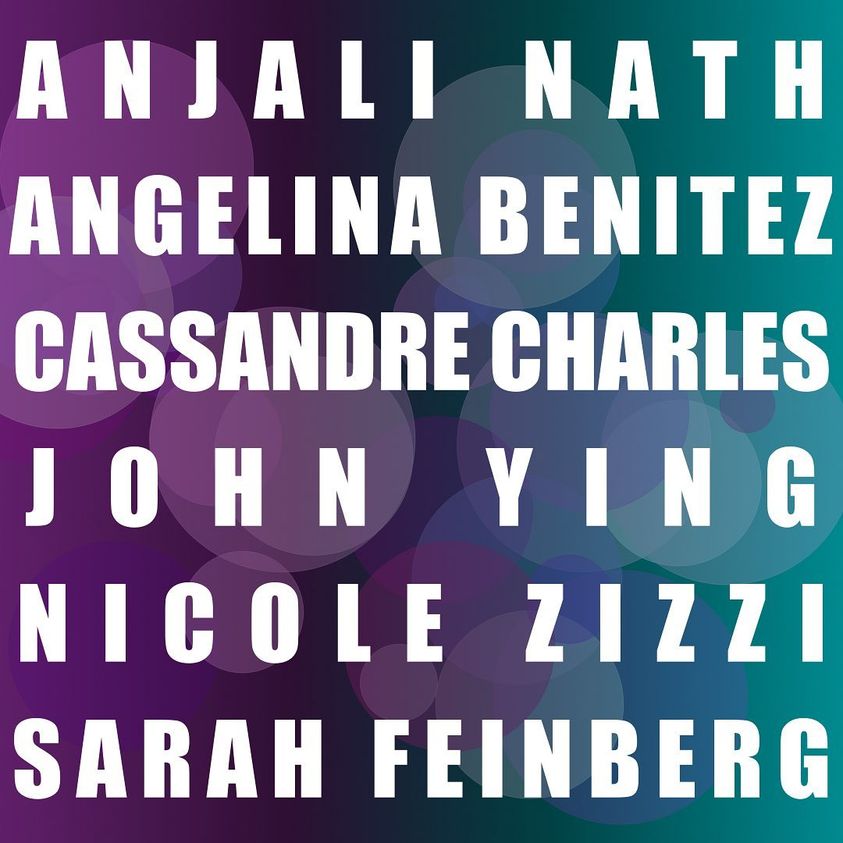 Monkeyhouse has announced its 2021 Rehearsal Space Grants to six  artists. Funded by the Somerville Arts Council's ArtAssembled art space initiative, BDA is especially excited to note that three of the artists selected have been participating in our year-long initiative on dance and disability.  Congratulations Anjali Nath (@anjnath), Angelina Benitez (@shemovesandmakes), Cassandre Charles (@inspired_model_behavior), John Ying (@yingmoves), Nicole Zizzi (@nezizzi) and Sarah Feinberg (@thedancingacrobat)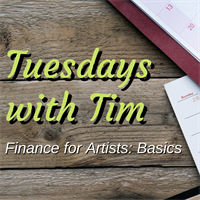 Tuesday, October 19 at 6 PM on Zoom join StageSource for Tuesdays With Tim: Finance for Artists. Tim Booker The Money Coach is back to help artists get control of their debt and future finance goals! All attendees get a free 1-on-1 session with Tim!
Freeskewl x Dancing Queerly Zoom Class Series is hosting Scoring Queer Anxiety: An October Enchantment with Brendan Drake, October 19 from 6-7:30 PM (incorrect time on flyer). The class will expand upon an ongoing creative practice of analyzing queer fantasy and contrived authenticity through performance.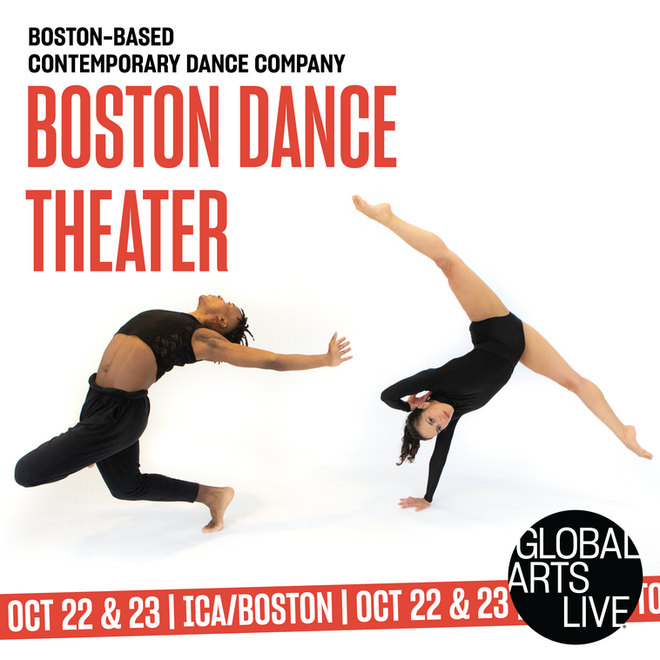 Join Boston Dance Theater this week for A Conversation with Jessie Jeanne Stinnett on Tuesday, October 19 at 8 PM on Zoom. Then on Friday, October 22, and Saturday, October 23 at 8 PM you can see the world premiers of Ofrenda by Rosie Herrera and For The Record by Rena Butler, alongside other Boston Dance Theater Works, at the Institute of Contemporary Art Boston.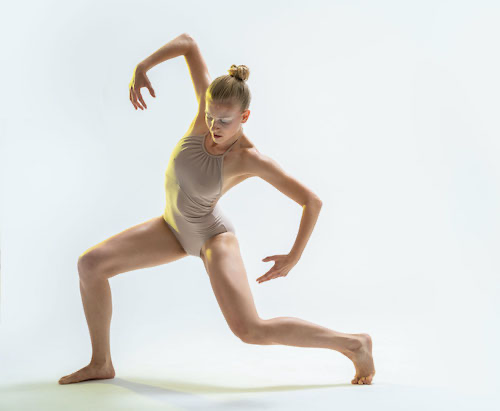 Festival Ballet Providence will present an exciting program that includes three contemporary works and  classical ballet in Continuing Points, on October 20-24, in the Woodman Performing Arts Center at Moses Brown School.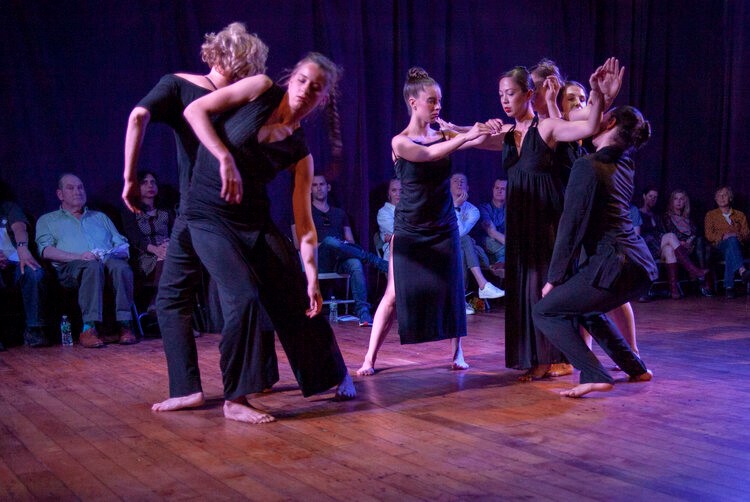 Everything: Presented by Valerie Green / Dance Entropy is a dance performance installation evoking the ever-expanding universe. It happens at the Museum of Science on Wednesday, October 20 7-8:30 PM.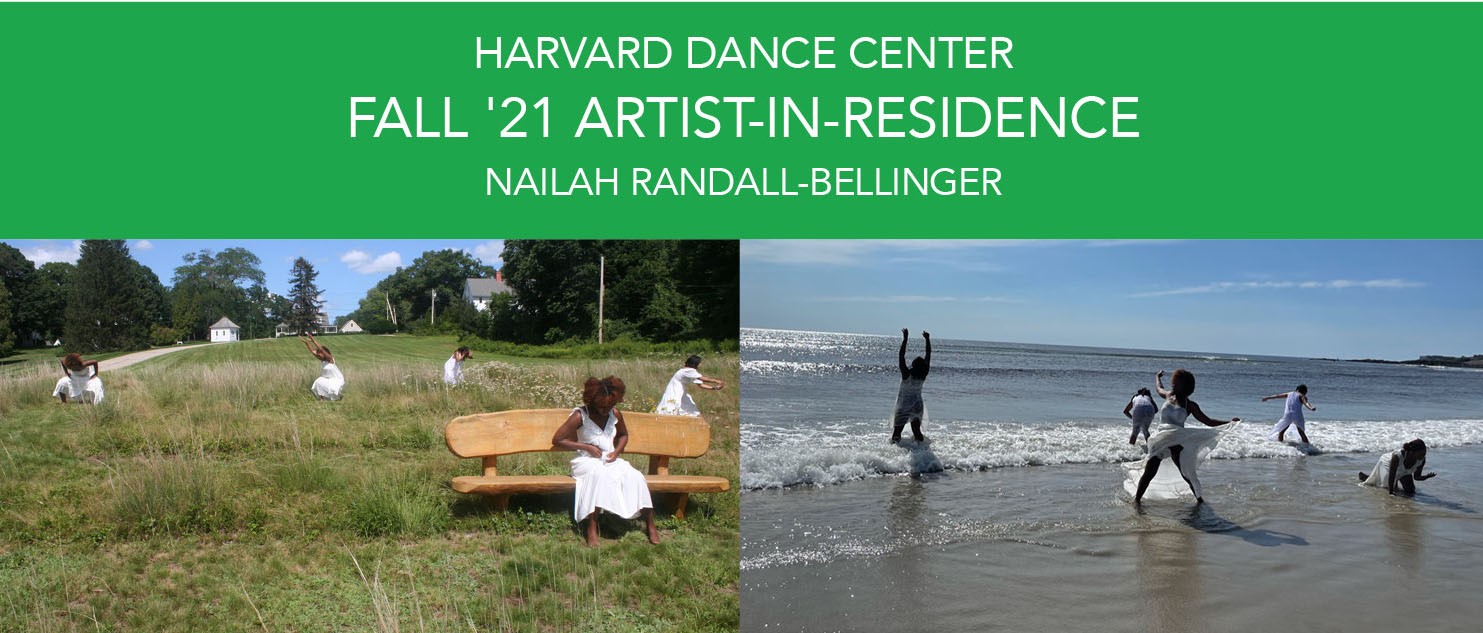 Harvard Dance Center's Fall '21 Artist-In-Residence Nailah Randall-Bellinger will present a film screening and conversation of Initiation – In Love Solidarity Thursday, October 21, 6PM in the Harvard Campus Center (in person & live streamed).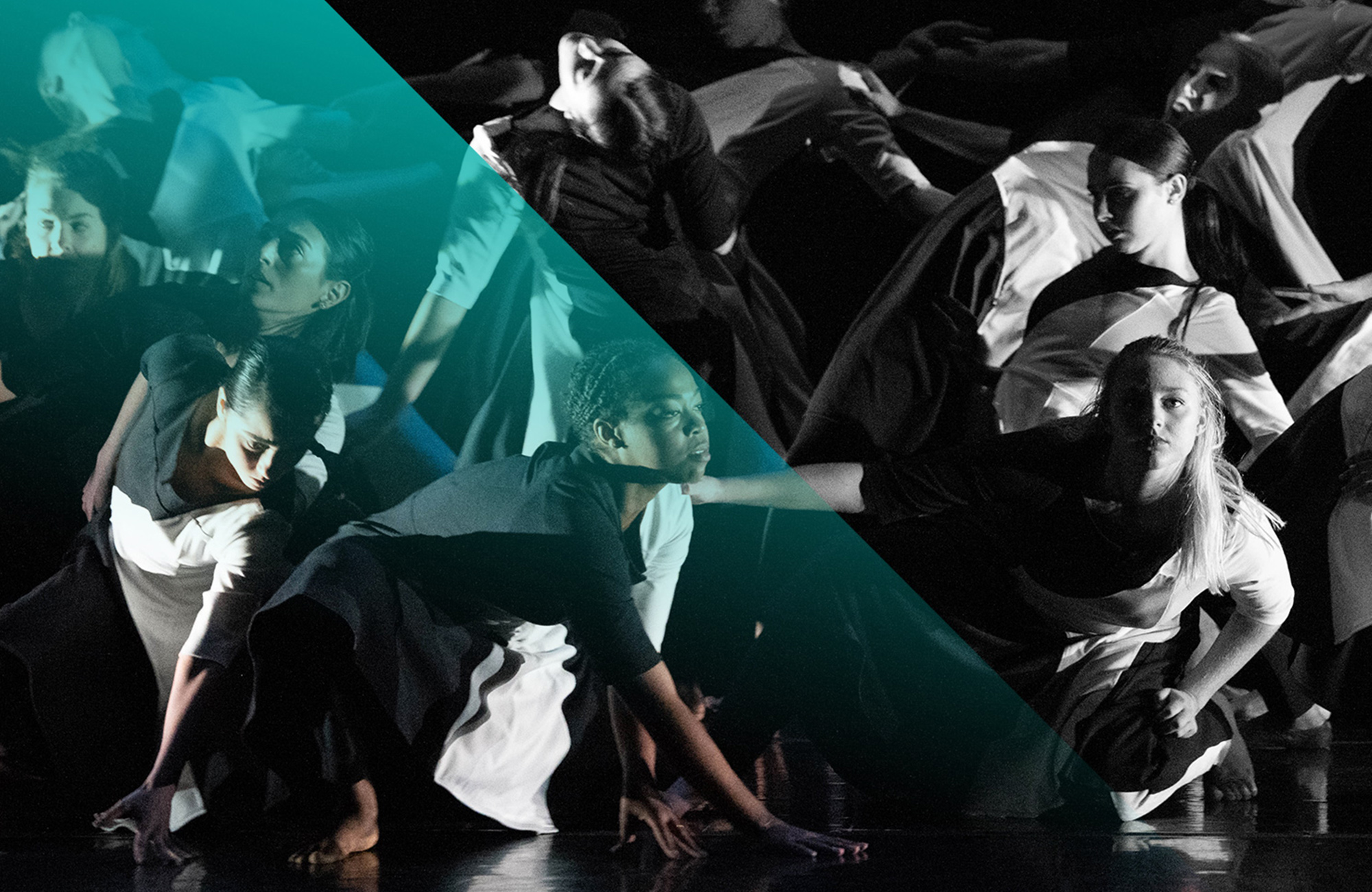 Boston Conservatory at Berklee's Fall Center Stage performance highlights the school's sophomore, junior, and senior dance majors. Fall Dance Concert: From the Ground Up is in person at the Boston Conservatory Theater Thursday, October 21 through Sunday, October 24 and will also be available to view via livestream.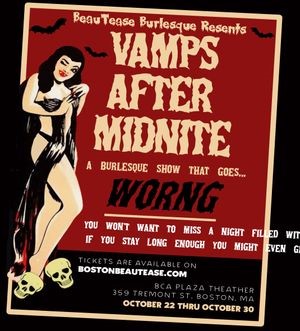 Vamps After Midnite by The Boston BeauTease will be performed the last two weeks of October, 21-24 and 27-30 at the Plaza Theater at the Boston Center for the Arts. The show will be held at 8 PM each evening. BeauTease Burlesque recently received what may be the only extant copy of "Vamps After Midnite" from an unknown donor.  They are so excited to be bringing it to life in front of an audience, almost exactly as performed over 100 years ago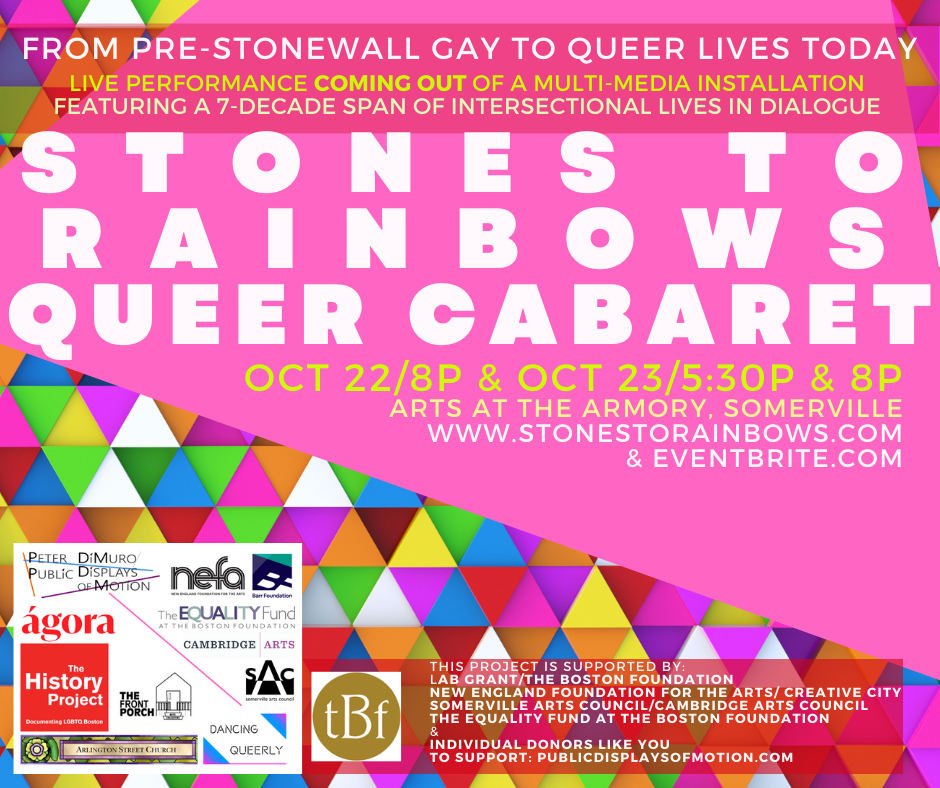 Peter DiMuro/Public Displays of Motion (PDM) presents the first of its Queer Cabaret series, a part of PDM's Stones to Rainbows/Gay to Queer Lives project. Three different live cabaret shows take place over two days, Friday October 22 to Saturday, October 23 in Somerville's Center for the Arts at the Armory.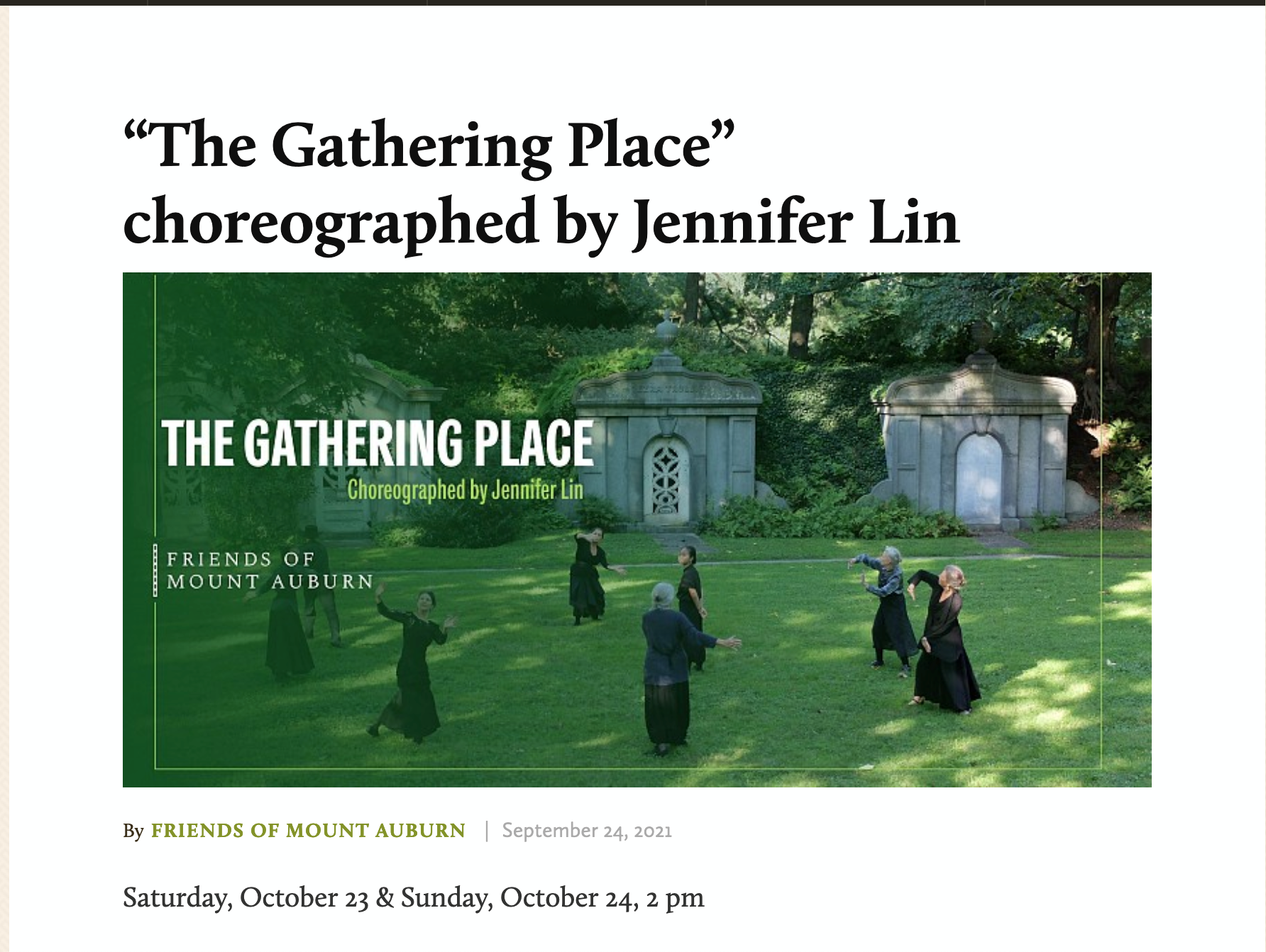 Join the Friends of Mount Auburn on October 23 and 24 at 2 PM for The Gathering Place, a site specific celebration of Mount Auburn choreographed by Jennifer Lin, performed in Hazel Dell and experienced in the round.

UMass in partnership with Five College Dance is proud to host Afterwardness, the latest work by Bill T. Jones/Arnie Zane Company. The shows will take place Sunday, October 24 and Monday October 25 at 7:30 PM in the Totman Gym.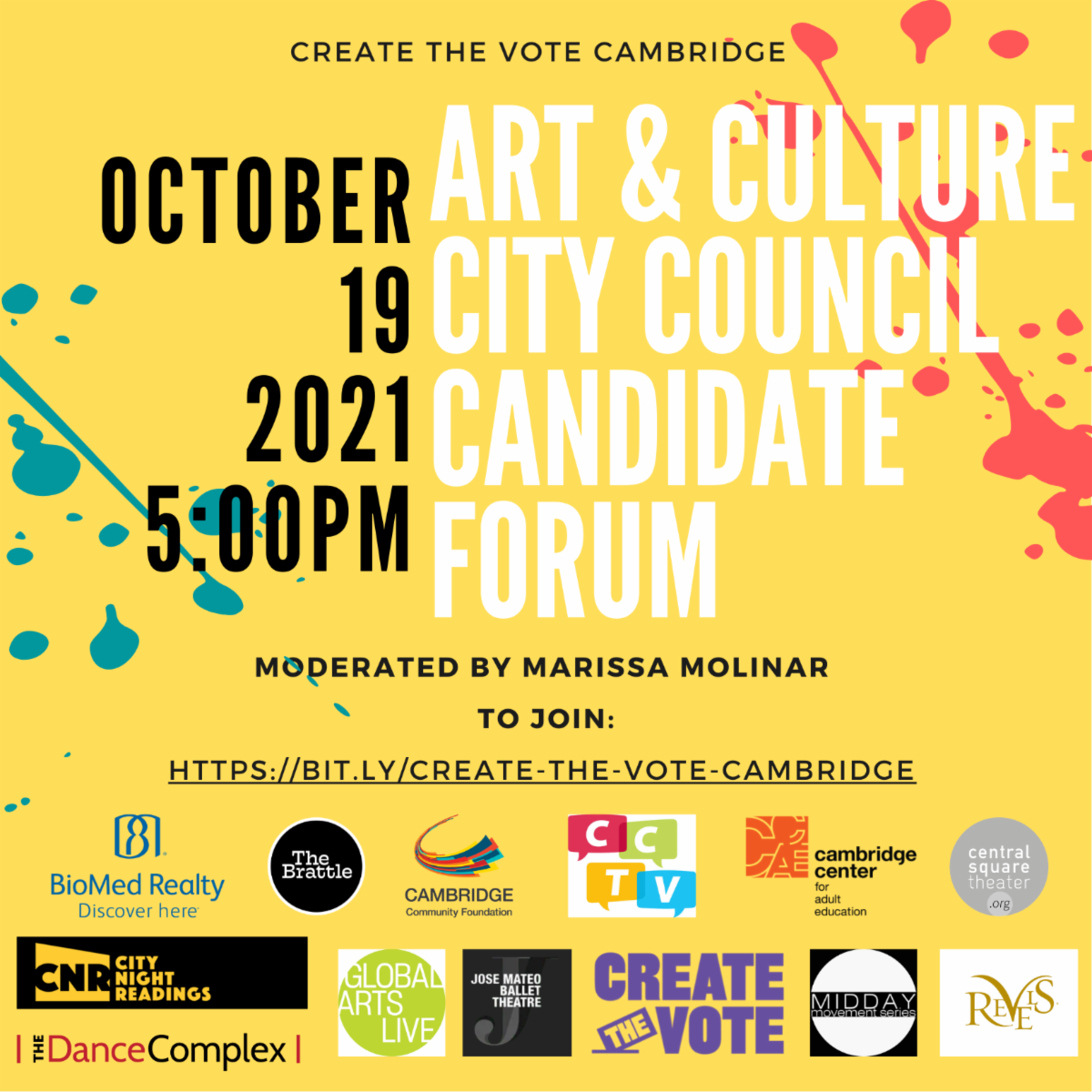 Whether you live or work in Cambridge or visit to see a play at Central Square Theater, dance at The Dance Complex or watch a movie at the Brattle, you can advocate for much needed support. Join Create the Vote Cambridge for the Art and City Council Candidate Forum on Tuesday, October 19 at 5 PM on Zoom. This event will be moderated by Marissa Molinar. Captioning and ASL Interpretation will be provided.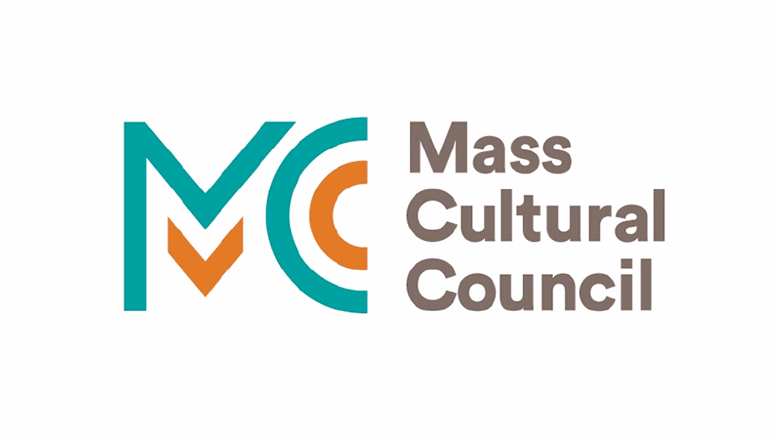 The deadlines for applications to local cultural councils is extended to Monday, November 1st at 11:59 PM! This is a once a year opportunity you won't want to miss. There are 329 Local Cultural Councils (LCCs) across the state, representing every city and town in the Commonwealth. You can be a resident or perform in the community where hope to receive funding. FIND YOUR LLC HERE
Grantmakers in the Arts, Americans for the Arts, and National Association of Music Merchants invites you to express your support for the Arts Education for All Act, which will soon be introduced by Representative Suzanne Bonamici (D-OR). This is the broadest arts education policy bill ever introduced in Congress. 
If you are authorized by your organization to do so, you can formally support this legislation by clicking here and entering your information. You can endorse it as an individual private citizen.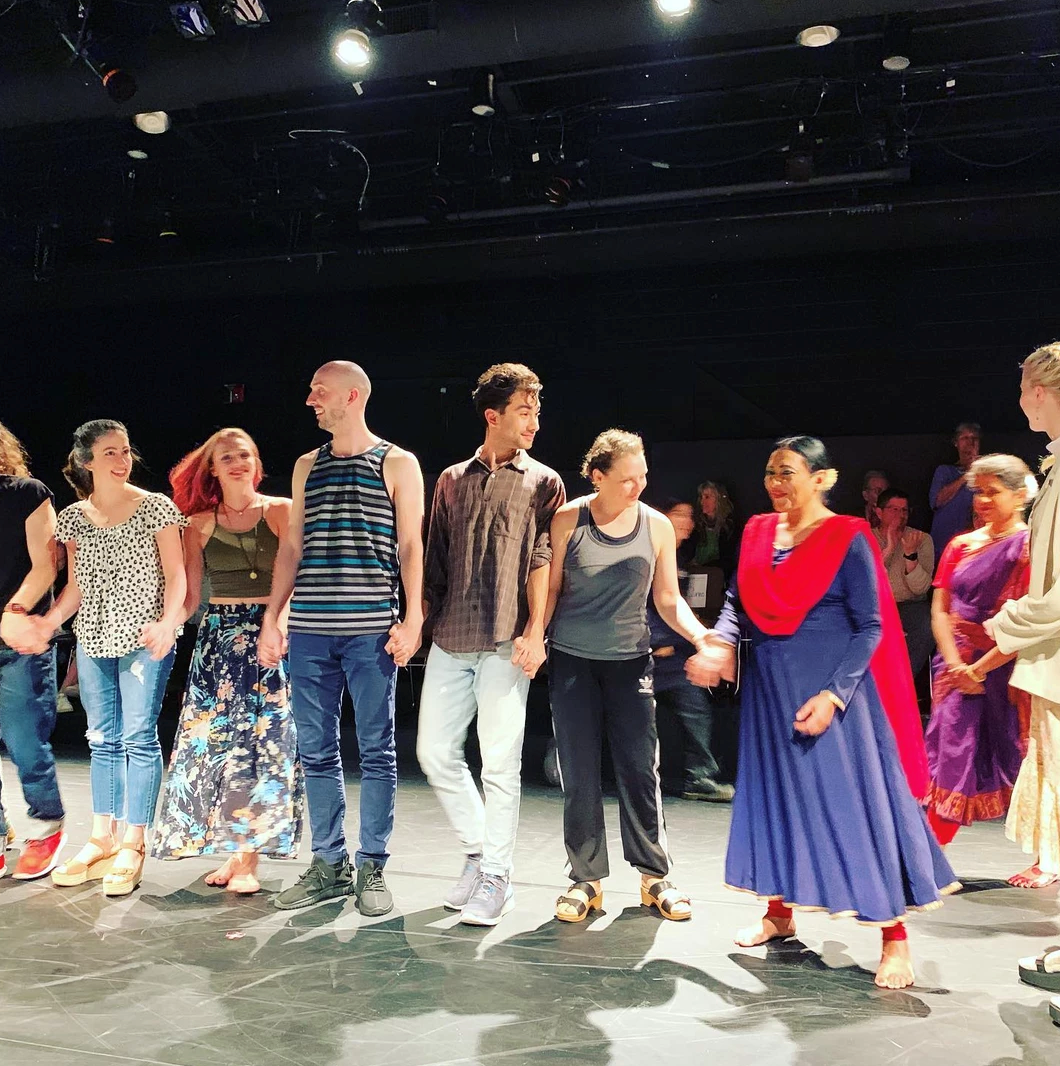 Call for New Artists for the Provincetown Dance Festival 2022! The festival is looking for new artists in all dance disciplines. In the past the festival has presented Tap, Jazz, Ballet, Contemporary, Flamenco, Hip-hop, East Asian and many more. The festival is currently set to take place in the last two weeks of August.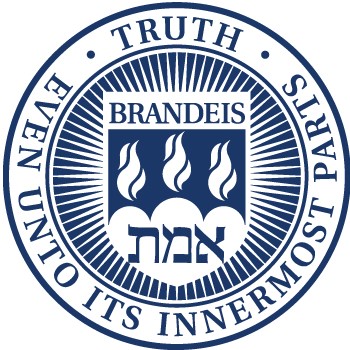 The Department of Theater Arts in the School of Arts and Sciences at Brandeis University invites applications for a tenure-track position in stage movement, physical theater, and/or dance at the rank of Assistant Professor, beginning in academic year 2022-2023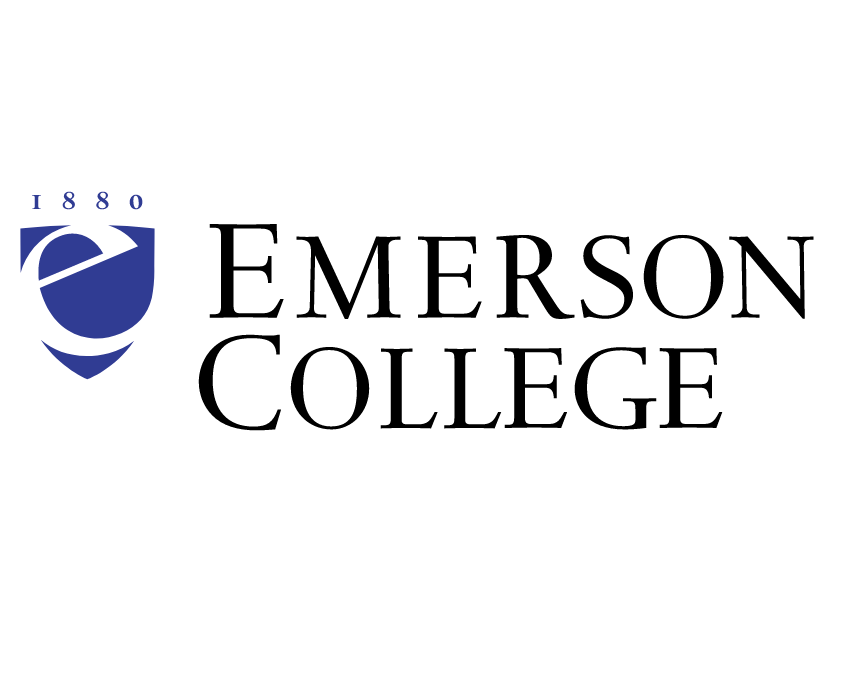 The Department of Performing Arts seeks a full-time tenure-track Assistant Professor of Musical Theatre Choreographer/Director. The department seeks candidates who can contribute to the excellence and diversity of the academic community. The appointment begins August 18, 2022 with a mandatory 2-day orientation August 18 & 19, 2022
BalletRox is seeking a part-time administrative assistant for the BalletRox Dance! (BRD) after-school dance program.
José Mateo Ballet Theatre seeks a classical ballet teacher for the Young Dancers Program (for students ages 7 to 16) at its Dorchester studio location. Teachers will have the opportunity to work intensely with a community of dedicated students. For more information contact gdomb@ballettheatre.org.
Lowell Public Schools is launching a new afterschool program called "Afternoons In The Arts" for middle school students and are looking for an additional theatre teacher. The program runs from 4:00-7:00 on Tuesdays and Thursdays and begins on October 26, 2021. Interested applicants should contact Michael Winslow, program manager at mwinslow@lowell.k12.ma.us.
Dance It Up! in Grafton, MA is seeking a teacher/substitute/choreographer for their performance groups. Contact stephanie@danceitup.com or click here.
Lexington School of Ballet seeks an Office Assistant. The core responsibilities of this position are to monitor the office during classes, assist families, and perform general office work. You will join a small team that coordinates all activities for this 36-year-old, highly esteemed dance studio.
Newton Country Day School of the Sacred Heart, seeks an energetic and capable Dance Team Coach for its Upper School varsity team. The candidate is responsible for teaching technique and choreographing 2 to 3 dances in jazz and pom for competitions. The coach is further responsible for team conditioning, team development and administrative duties for competitions. The successful candidate should have a minimum of two years of teaching/coaching experience. Interested applicants can send a resume and cover letter to Kimberly Southall, Athletic Director, ksouthall@newtonsh.org.