THURSDAY, JUNE 15 6:30-9:30 PM
ARTS AT THE ARMORY, SOMERVILLE AND ON LIVESTREAM
And stay tuned for information about the 2023 BDA Online Auction!
Your support makes our work possible!
Congratulations to Alexandra Koltun and Alex Lapshin of Koltun Ballet Boston (KBB) who took home the award for Outstanding School at this year's Youth America Grand Prix (YAGP) ballet competition.
Good luck in the YAGP Finals in April!
Congratulations to Somerville's Tyson Ali Clark who began his early dance training at Mary Flynn Murphy Dance Studio and the Gold School with Project Moves Dance Company in Brockton. He studied at Boston Ballet School from 2008-2011 and returned in 2015 on full merit scholarship as a Boston Ballet School Trainee and won a Princess Grace award. Tyson then joined Boston Ballet II in 2017. He joined Boston Ballet as an artist in 2019 and has just been promoted to the rank of second soloist for the coming season.
Deborah Abel Dance Company performs an excerpt of The Wild Divine  at an all-day event celebrating women. This performance and event are sponsored by the Massachusetts Trial Court's Women's History Month Planning Committee. Tuesday, March 21, 12:30-3:00 PM in person at Chelsea High School, 299 Everett Ave, Chelsea and online here.
Harvard's Perspectives on Performance series welcomes curator and art historian Megan Metcalf speaking on  "Collecting Choreography: 1960s Dance in the Contemporary Art Museum." Perspectives on Performance is a series that invites prominent artists and academics from different disciplines to speak about their work in and on interdisciplinary performance. For accessibility needs, contact tdm@fas.harvard.edu. Tuesday, March 31, 6:30-8:00 PM at 485 Broadway, Cambridge.
Strength and Conditioning for Irish Dancers workshop with dance PT Kayla Pinzur from the Artistic Athlete Health Collective starts this Tuesday, March 21! This open workshop is geared towards adults with any kind of Irish dance background. Tuesdays, March 21 & 28, April 4 & 11, 7:40-8:40 pm at the First Church Cambridge, 11 Garden St., Harvard Square.
H O R I Z O N : The Bodies We Forget A past, present, and future exploration of and alongside the bodies we forget forms a choreographic performance focusing on movement research and improvisation, drawing from José Muñoz's queer futurity theory and the Japanese art form and philosophy of Butoh. Together we pour through a project of process — not an endpoint — which asks the creators and the audience to stretch their perceptions of time, space, memory, and agency.
Wednesday, March 22 at 7 PM
Friday, March 24 at 9 PM
Saturday, March 25 at 1 PM
Farkas Hall Stage, 12 Holyoke Street, Cambridge, MA
José Mateo Ballet Theatre offers Teenager's Introduction to Ballet classes for students ages 11-18. Designed for teens with little or no previous experience, classes highlight musical interpretation and expressiveness, unity of line, body connections, spatial awareness, alignment, strength, flexibility and control. Thursdays, 4:30-6:00 PM from March 23 to June 1.
Falling Together, is a Harvard Senior Thesis Production by Laura Coe. This project combines the movement languages of breaking and contact improvisation considering this defining nature of limits with the question, What does it mean to fall together? On a larger scale, through the lens of Italo Calvino's Invisible Cities, the project examines collaborative strategies and accountability. Thursday March 23 and Friday March 24 at 7 PM, and Saturday, March 25 at 4 PM. Farkas Hall Stage, 12 Holyoke Street, Cambridge, MA
Zoe Dance and Violet Nox join to create a unique audio-visual experience blending evocative dance-theater and projections with an original music score crafted specifically for the Planetarium at the Museum of Science, Boston. Journey and suspend time with "Arrow of Time" through time warping landscapes into a mythical world of your own transformation. What would it be like to remember the future? Human experience never leaves us the same as we follow the vector of our personal myths. Thursday, March 23, 7:30 PM.
Are The Crayons Quitting?  is Newport Contemporary Ballet's newest Family Series production, based on bestselling author Drew Daywalt's book, The Day The Crayons Quit!  Rhode Island's talented artists, composers, and designers realize Artistic Director Danielle Genest's vision to bring this charming, hilarious, and relevant book to life. Friday, March 24 and Saturday, March 25 at 4:30 PM; Sunday, March 26 at 2 & 4 PM. Keats Theatre/St. Andrew's School, 63 Federal Rd, Barrington, RI.
In honor of Women's History Month, FGDance Academy is offering a weekend of special activities that honor Womens' evolving roles in the tango world. Today, women in tango are Musicians, DJs, Composers, Dancers (as followers + leaders), Teachers and Poets. Join in celebrating their rich and diverse contributions to this art form.
WORKSHOP: Leading + Following in Tango Music + Dance with Fernanda Ghi + Silvio Grand. This workshop will not only be helpful for building communication with your partner, but will also help you bring more musicality to your dance. Friday, March 24, 7-9 PM
Matinee Milonga: Celebrating Women in Tango. An evening of live music and dance with renowned female tango artists including a dance exhibition by Fernanda Ghi & Silvio Grand. Saturday, March 25, 3-7 PM.
Catch "Of the Ether", a multimedia dance experience featuring Urbanity's Professional Company with an original sound score and lighting created by MASARY Studios, a transdisciplinary artist collective reconsidering environments through site-specific installations using sound, light, interactivity, and performance. The 40 minute length work will explore the philosophical ideas of the "ether." Friday, March 24 & Saturday, March, 25, 7 PM at the Multicultural Arts Center, 41 Second Street, East Cambridge.
Urbanity's Youth Companies and Crews will perform and lead short workshops with Urbanity instructors during  the ICA's "March Play Date" event Saturday, March 25, 10 AM-4 PM at the ICA.
OrigiNation presents Our Story, a compilation of poetry, dance, music and scenes from historical and current events significant to African and African-American history. This special performance will feature actors from local colleges, high schools, and middle schools along with OrigiNation's professional youth dance companies Saturday, March 25, 3 PM at the Strand Theater.
Evolución Latina Dance Company is back and is partnering with Moves n' Vibes to bring you another, great, bachata event: Boston Loves Bachata! There will be workshops followed by a social with the famous DJ El Tiguere. Saturday, March 25, 4 PM-1 AM at The Dante Alighieri Society of Massachusetts in Cambridge.
Come have some fun at Groton's first ceili dance! All dances will be taught, so no experience needed. Enjoy an evening of live music, hilarity, dance, and community. Live music by the band Connacht. Saturday, March 25, 6:30-8:30 PM at the Prescott Community Center, 145 Main Street, Groton, MA.
Global Arts Live presents Malevo, an exhilarating all-male percussive dance group from Argentina. Malevo specializes in Malambo, a traditional Argentine folk dance, and merges it with urban percussion and other dance styles. Named an official Cultural Ambassador to the National Identity of Argentina, the group has appeared with Latin pop star Ricky Martin, Cirque du Soleil, and on the hit TV show America's Got Talent. Saturday, March 25, 8 PM at the Berklee Performance Center.
Martha Graham Dance Company: Canticle for Innocent Comedians is coming to UMass Amherst. The ensemble has worked with a new generation of diverse, multicultural choreographers to re-envision Graham's innovations with Canticle for Innocent Comedians, which combines elements of a lost Graham masterwork with new material and a new score by jazz great Jason Moran. Saturday, March 25, 8 PM at the Frederick C. Tillis Performance Hall, 151 Presidents Drive, Amherst.
Varna – Shades of Love with Deepa Srinath Bungale Varna, meaning colors, is the theme for this performance. Within Varna – Shades of Love, audiences will experience the many shades of love, its simplicities and complexities. The work will also explore love and its relationship with religion, examining themes of devotion through traditional Bharatanatyam. Saturday, March 25, 8 PM at the Dance Complex.
Locking Workshop with A-A-ron, Kenzie J. Illnest & Carl Babyyyy. BTL was founded in 2010 by Carl Alleyne and Kenzie "Illnest" Joseph. Sunday, March 26, 1:30-3:00 PM at the Deborah Mason Performing Arts Center, 624 Somerville Ave, Somerville. Virtual option available.
Celebrate the vernal equinox and the end of winter with great music and spirited dancing. JP Jitterbugs welcomes  the Smack Dabs, a Boston-based combo who play raucous renditions of 1930s Swing Blues, to the fine wooden floors at Spontaneous Celebrations in Jamaica Plain Sunday, March 26, 6:30-9:45 PM  Email jpjitterbugs@gmail.com if you would like to volunteer to work the door for half an hour! Also free for members of the Black Lindy Hoppers Fund.
Learn to advocate for the arts — and for your own artistic practice! MASSCreative is launching a free, four-part virtual training series for artists, creatives, cultural leaders, and political changemakers. The Creative Advocacy Training Series is perfect for the advocacy newbie as well as the seasoned vet looking to deepen their skill set. They are eager to connect advocates passionate about a more equitable and inclusive creative sector.
The series is limited to 30 participants in order to ensure an active series.
The trainings will take place on May 19th, May 26th, June 2nd, and June 9th via Zoom. Apply now.
Questions? Email Richeline Cadet, Director of Organizing at rcadet@mass-creative.org
OrigiNation Cultural Arts Center is hosting their last audition for the season. Join their senior group: NIA Dance Troupe – ages 14-17. Auditions take place on Sunday, March 26, 2-5 PM at 3708 Washington Street, Jamaica Plain, MA.
Calling all dance artists! Apply to perform at this summer's FringePVD in Providence, Rhode Island.  Final deadline is April 15.
H&H Dance Academy in Millbury, MA is looking passionatedance instructors of all styles and levels. Interested in joining the  team, or know of someone to recommend, please email resume and headshot to hhdanceacademy@gmail.com.
Apply to NAS's Creative Community Fellows: New England program which brings together cultural trailblazers throughout New England for an eight month fellowship to be part of something bigger, learning life-changing skills and collaborating to see dreams become reality. The cohort of fellows will create a regional community of practice, have access to a stipend of up to $10,000, and learn tools to support and scale their work from a teaching and facilitating team comprised of NAS staff, university faculty, artists, and creative leaders from across the globe. Deadline is April 6.
Step by Step in Medway, MA is seeking a dependable, experiences and passionate Hip Hop instructor for the Fall-Spring 2023-2024 season. If interested send your resume to sbs@StepByStepStudioOfDance.com
Seeking performers in all art forms for The SpeakEasy Art Salon, Saturday, April 22, 8 PM in Cambridge. Each artist will perform their poetry, dance or music. Work does not have to reference the 1920s, contemporary work is welcome! For more information email kelleydonovandance@gmail.com or call (617) 388-3247.
Pantos Project Dance is offering a Summer Intensive for teens ages 15 and older from July 10-13 and a Pre-teen/teen Summer Workshop for ages 11-14 on August 5, 11 AM-4 PM. These programs will push dancers creatively and technically in a professional, safe environment. Daily technique classes will be led by Pantos, company dancers and guest teachers seamlessly merging commercial and concert dance. Classes include ballet, contemporary, partnering, improvisation, jazz, pilates, yoga and modern; both Graham and Horton technique.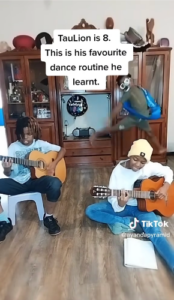 Sweet dreams are made of this sweet and passionate performance!
We are entering the spring season and all the excitement that brings to areas studios, stages, and outdoor environments.
Planning an event that could benefit from BDA's portable dance floor? Get in touch now for a free, no obligation quote, as some weekends are already booked.
Best wishes,
__________
Debra Cash, Executive Director