Boston Dance Alliance congratulates Ilya Vidrin and Jessi Stegall and the Partnering Lab, counted among Dance Magazine's 25 to Watch for 2022!
Olivia Moon Photography/halfasianlens

The Omicron variant of the Covid-19 virus is here, so please check websites/social media for these events before heading out. BDA believes this information is correct as of posting, but schedules are changing quickly.
Stay well by getting your vaccination and booster and wear your mask!
Keep your conditioning at its peak with physical therapist Caroline Orsi's hour-long session designed specifically for dancers. It happens at Bay State Physical Therapy in Chestnut Hill on December 28 at 4 PM. To register, please email caroline.orsi@baystatept.com
OrigiNation's Tafuta! A Young Child's Search for the Tue Meaning of Kwanzaa  on December 30 at 2 and 6:30 PM blends music, dance and poetry to tell the story of a young child who is bullied in school, embraces his heritage, discovers his own voice and self-empowerment and draws on the strength found in this African American tradition.
The Folk Arts Center is hosting a New Year's Eve party December 31 8:30 PM- 12:30 AM with music by The Vaccinated Squirrels. Dance (masked, and vaccination required) at the Scout House in Concord, Massachusetts or join over Zoom.  Check out the website and the registration page.

The City of Boston will be hosting a series of webinars to educate business owners (and cultural + entertainment venues) on the new City of Boston COVID-19 vaccine requirement. They will be taking your questions on Wednesday, December 29, 10 AM, Tuesday, January 4, 3 PM and Thursday, January 13, 10 AM.
This may be your week off — so you may want to spend some time applying to these youth-related jobs!
Choreographer for youth production of the Wizard of Oz at the North End Music and Performing Arts Center (NEMPAC) 
Boston Ballet School Summer Dance Program Residential Counselor A dance background is not required for this position, and individuals with a variety of backgrounds and experiences are encouraged to apply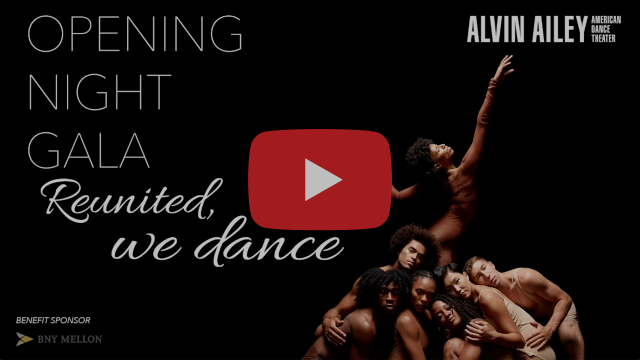 Alvin Ailey American Dance Theater is streaming a recording of their 2021 Opening Night Gala performance that you can watch for free online until December 28.