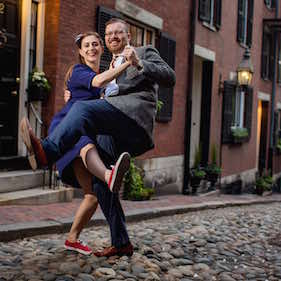 Beginner Swing Dance Lesson for Greenway Fitness Program
As part of the Greenway Fitness Program, Boston Lindy Hop is offering a FREE beginner-friendly lesson on Wed, June 19, 6 pm – 7 pm that is designed to get you comfortable social dancing.
Boston Lindy Hop will introduce the basics of partner dancing, fundamental movements and moves of Lindy Hop, and get some healthy exercise in the process. No previous experience or partner required.
This class is part of the 2019 Greenway Fitness Season, presented by Blue Cross Blue Shield of Massachusetts.
Ticket Information