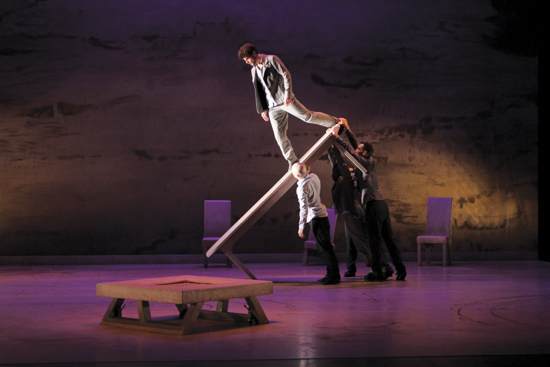 Compagnie Accrorap Community Hip Hop Workshop
This class is meant for the beginner/intermediate hip hop dancer, taught by Compagnie Accrorap members Virgile Dagneaux and Babacar Cisse.
Virgile Dagneau and Babacar Cisse's masterclass is designed to present and teach various techniques (toprock, break dance, locking, popping) while at the same time working on rhythm and scenic presence, leading to improvisation. By taking this masterclass, each participant will be able to develop a unique style and hence, capturing, mixing and playing with the various artistic languages covered. Eventually, all the group will have a better understanding of how these kind of mutations could transform the creative process and play a part in cultural practices evolution.
Compagnie Accrorap will appear February 2-3, 2018 at the Boch Center Shubert Theatre, sponsored by Celebrity Series of Boston. For ticket information, see celebrityseries.org
Ticket Information