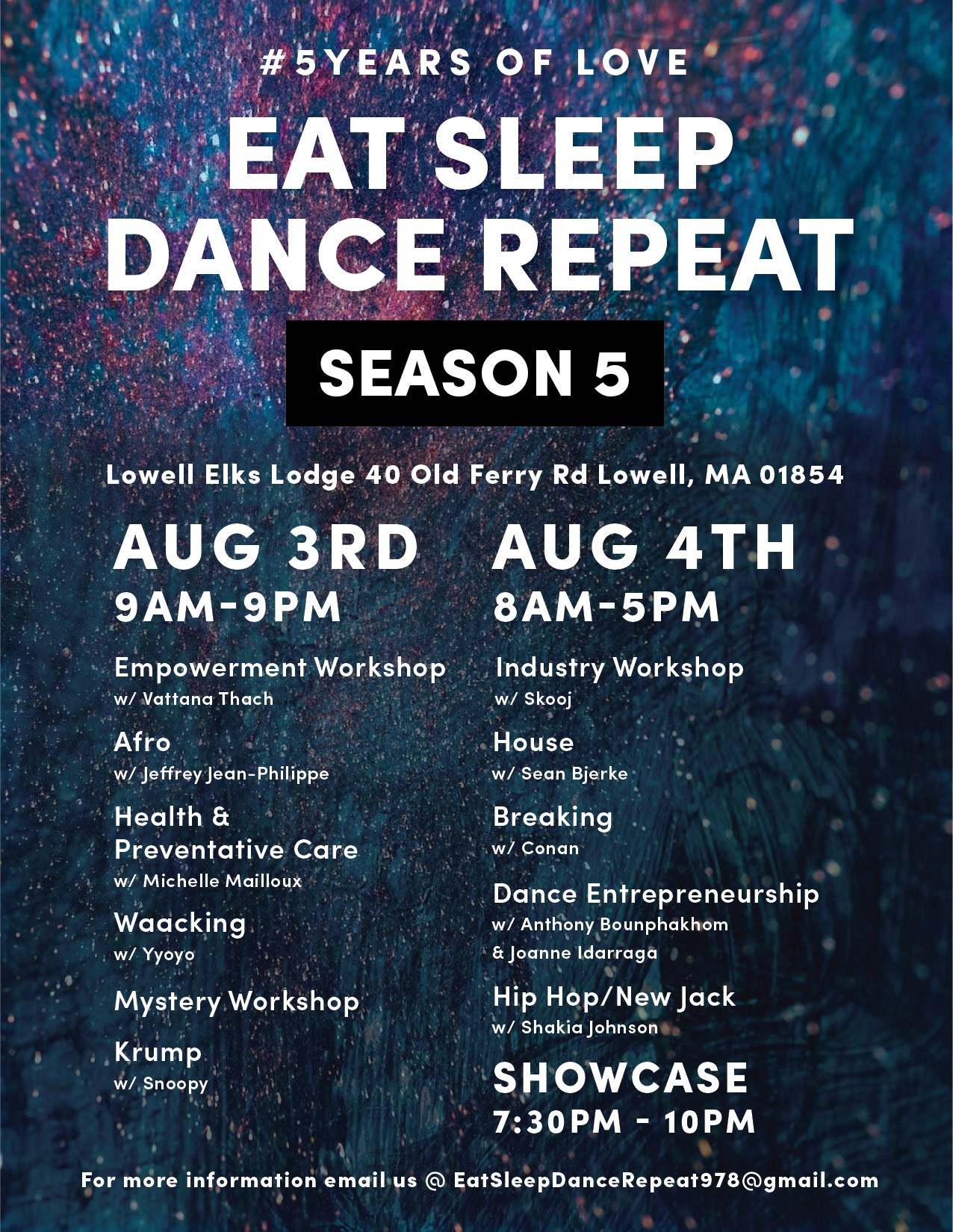 EAT SLEEP DANCE REPEAT
"Eat, Sleep, Dance, Repeat" is the only annual Dance Convention hosted in the Merrimack Valley, specifically in the beautiful city of Lowell, MA. ESDR is broken into movement, education, community outreach, and showcase sections.
New Workshops include: Health and Preventative Care w/Michelle Mailloux New Jack/Hip-Hop Party w/ Shakia Johnson Waacking W/ Yyoyo As well as the return of our Friend Skooj with the "Industry" Educational Workshop and a power Duo of Joanne Giasullo Idarraga and Anthony Bounphakhom With a workshop on Dance Entrepreneurship- Let's do this thing!
This year we will be offering:
– 6 Movement Workshops
– 4 Educational Workshops
– Community Fair (Vendors)
– Community Talent Showcase
– Convention Scholarships
– On sight massages
~ MOVEMENT ~
– Breaking
– Waacking
– House
– New Jack/ Party Dance (Hip Hop)
– Krump
– Afro
— Instructor lineup coming soon
~ EDUCATIONAL ~
– Entrepreneurship & Owning a studio
– Dance Industry
– Physical Therapy & Preventative Care
– Self-Love & Empowerment
— Educator Lineup coming soon
~ COMMUNITY SHOWCASE ~
Ticket Information