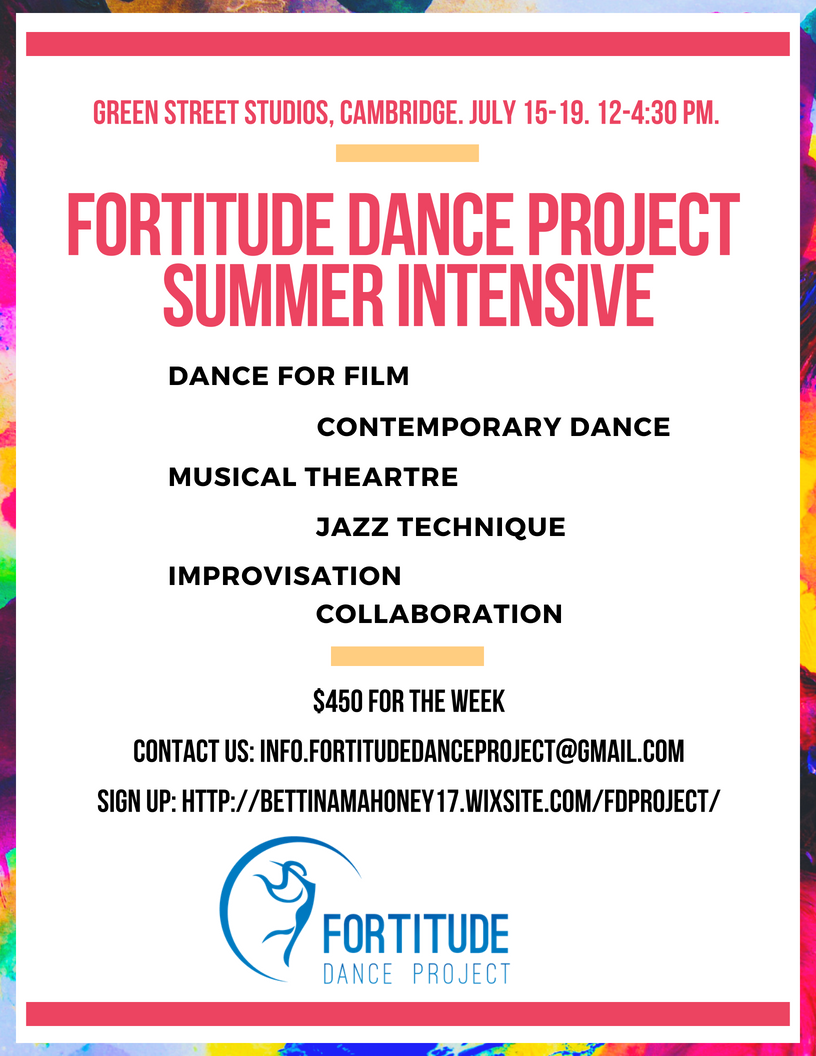 Fortitude Dance Project Intensive!
FDP INTENSIVE 2018
WHERE: GREEN STREET STUDIOS 185 GREEN ST , Cambridge
WHEN: JuLY 15-19 — 12:00 Pm – 4:30 pm
COST: First payment due at sign up $250
Second payment due by July 9th $200
*we are giving out $50 scholarships to those who sign up before June 30th*
TEACHERS: Bettina Mahoney (Founder), Samantha Sadwin , Leslie Fitzpatrick ,
Robby Healy, Hayley Mangino, and Chris Hansen.
WHO IS THIS CLASS FOR? 15+
OUR MISSION: FDP aims to use the vehicle of dance to empower and train strong
humans in order to make the world a better place.
Fortitude Dance Project has an inspiring , fun , and educational week planned for our dancers. Our goal is to create not only well rounded dancers , but even better human beings!
Opportunities to perform in our upcoming charity gala in the January of 2019!
Ticket Information