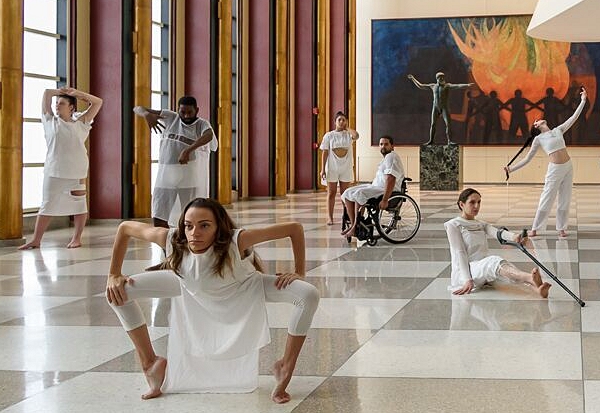 HEIDI LATSKY DANCE
Heidi Latsky, Artistic Director of Heidi Latsky Dance (HLD), and company member Tiffany Geigel, will guide participants through Latsky's inclusive movement practice designed to enhance and deepen performance as a task-based experience.
Latsky and Geigel will teach a structured improvisation that is the foundation of Latsky's choreography for ON DISPLAY, a series of movement installations that have been disrupting the urban landscape worldwide since 2015. Participants will have the opportunity to experience the techniques and intentions behind ON DISPLAY and be a part of a performance of ON DISPLAY GLOBAL on December 3, 2018, to commemorate the UN's International Day of Persons with Disabilities.
Open to adults 18 years and over with and without disabilities. No prior dance or performance experience necessary.
Due to limited class capacity, online registration is required to reserve your spot. We are not receiving observers for this class; full participation is encouraged.
Ticket Information