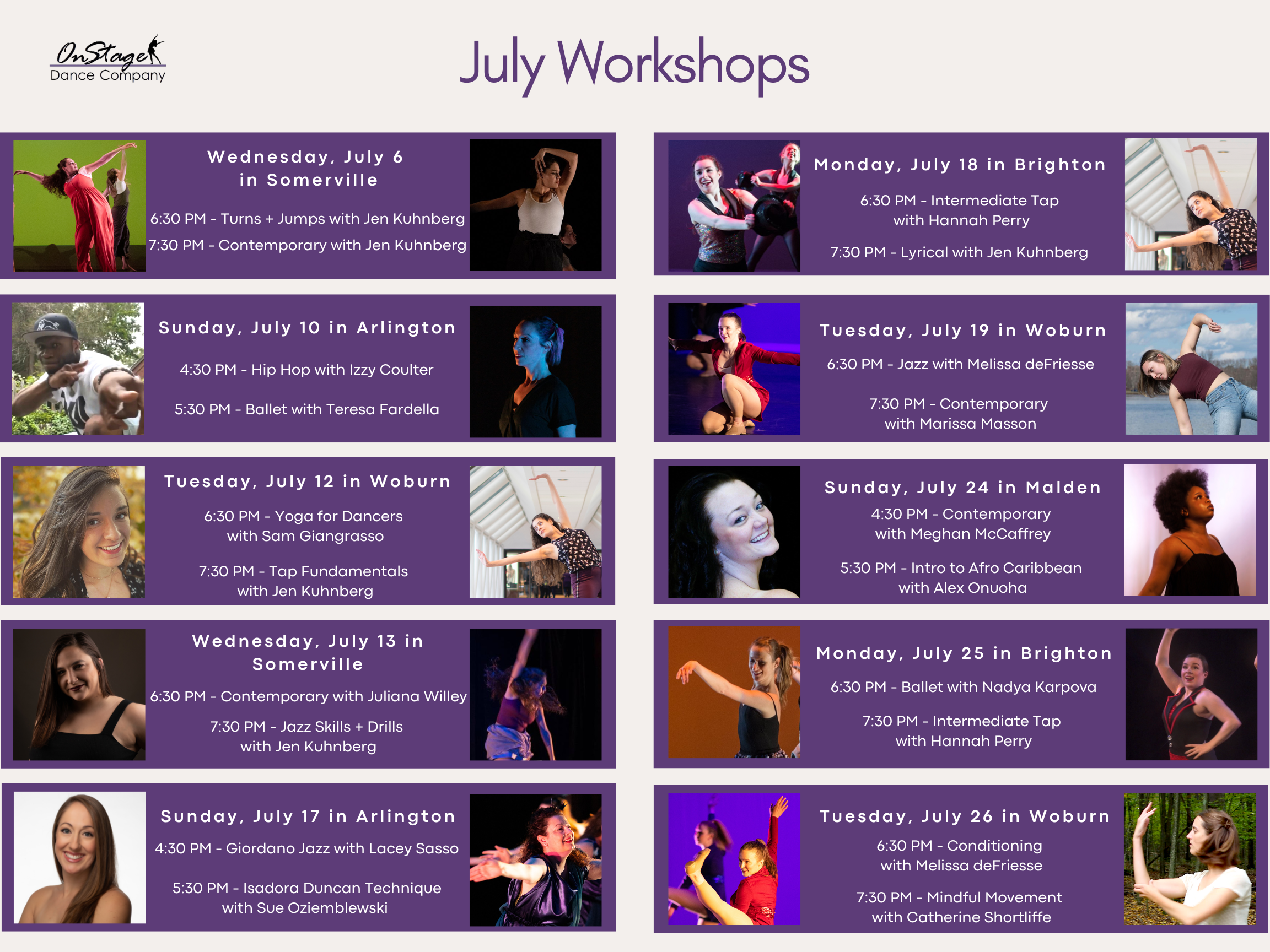 July Workshops with OnStage Dance Company
OnStage welcomes adult dancers to take class with the company this summer. Our July schedule features a variety of styles and guest teachers, in locations throughout the Greater Boston area.
Styles include: Jazz Technique, Giordano Jazz, Skills + Drills, Contemporary, Lyrical, Isadora Duncan Technique, Intro to Afro-Caribbean, Hip Hop, Ballet, Tap (Fundamentals & Intermediate), Mindful Movement, Yoga and Conditioning
Guest Teachers include: Izzy Coulter, Melissa deFriesse, Teresa Fardella, Sam Giangrasso, Nadya Karpova, Jen Kuhnberg, Marissa Masson, Meghan McCaffrey, Alex Onuoha, Sue Oziemblewski, Hannah Perry, Lacey Sasso, Catherine Shortliffe and Juliana Willey
Most classes are intermediate level, but welcoming to all levels.
Locations: Alton St. Dance, Arlington / The Armory, Somerville / Paula Terenzi, Malden / Shine On, Woburn / Mass Motion, Brighton
$12/drop in or $50 for 5-class pass. Venmo @OnStage
Ticket Information