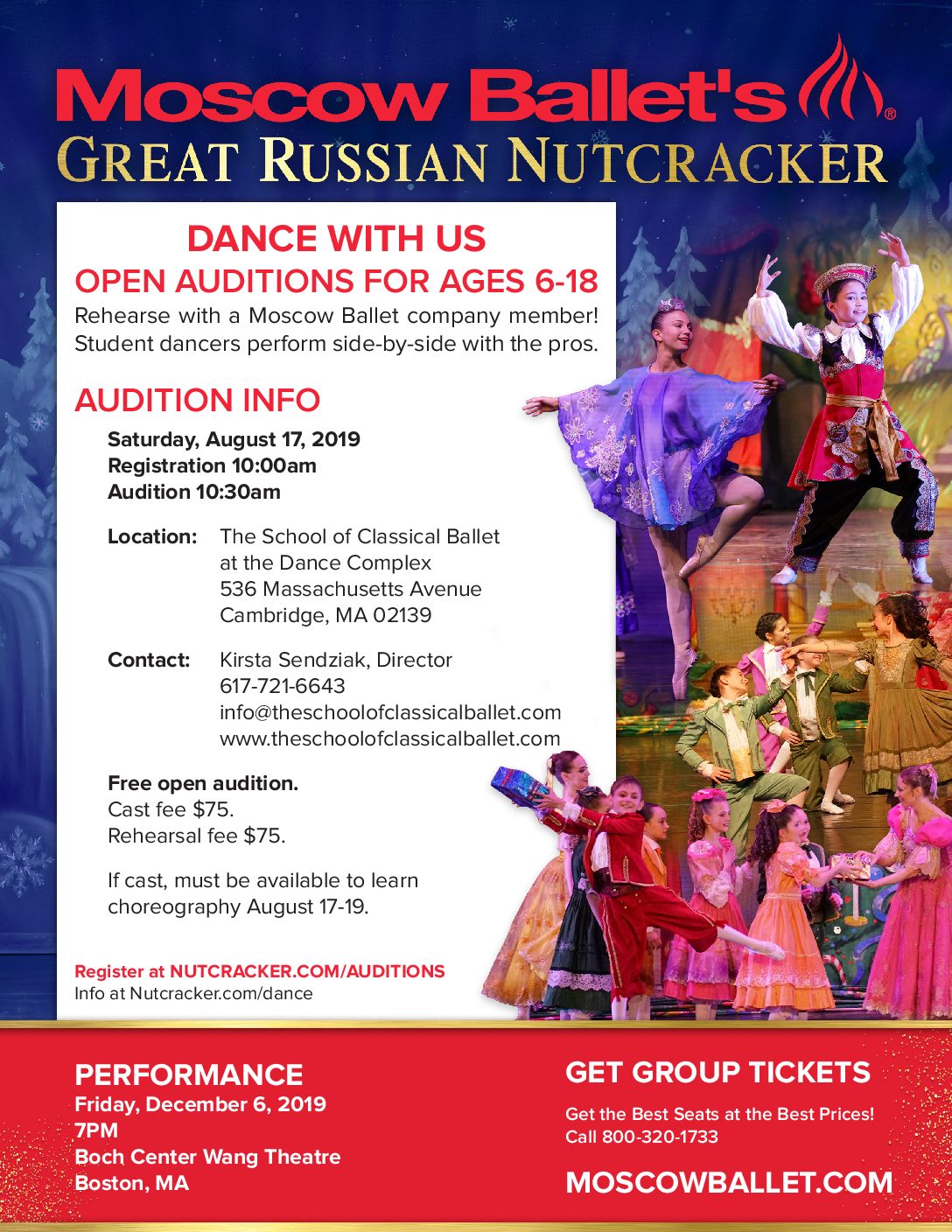 Moscow Ballet's Great Russian Nutcracker
This fall, The School of Classical Ballet will be the host school for the Moscow Ballet's Great Russian Nutcracker.
A dancer from the Moscow Ballet will hold the audition on Saturday, August 17th at 10:00am at The Dance Complex. Students between the ages of 6-18 are encouraged to audition for a role in The Nutcracker.
If cast, students are required to participate in rehearsals on Saturday, August 17h and Sunday, August 18th. Regular rehearsals will take place throughout the Fall Term on Saturdays between Noon-3:30pm (most students won't be required to stay for the whole time). The cast fee is $150.00.
The Nutcracker will be held at the Boch Center Wang Theatre on Friday, December 6th at 7:00pm.
For more information, please visit the Moscow Ballet website or contact us with any questions!
Ticket Information